Here's a guide on how to configure Surfshark Smart DNS on your Xbox gaming console. If you have not activated smart DNS for your IP address yet, check out this guide first.
At first, go to this page.

You may need to log in to proceed to this page. In that case, enter your registered email address, then your password, and click Log In.

There you will find your smart DNS addresses.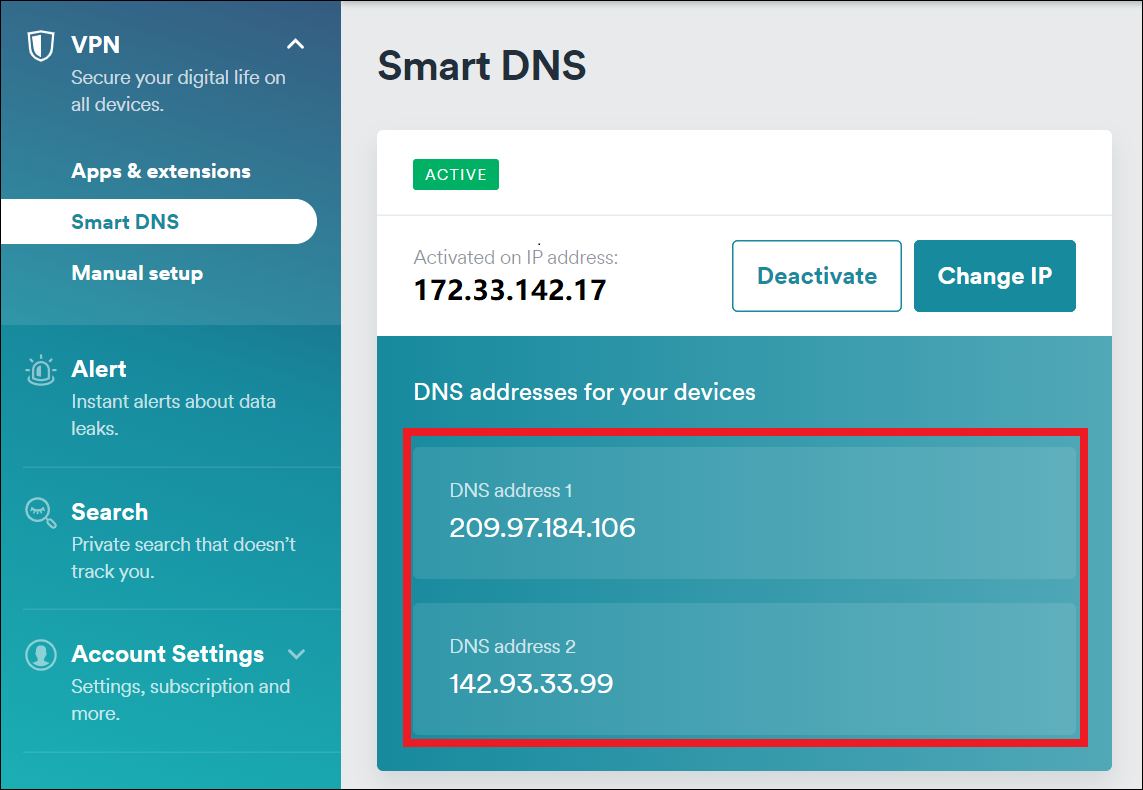 If you do not see your smart DNS addresses there, most likely you have not activated it yet. Click the Get started button or follow this tutorial for detailed instructions on how to enable smart DNS on your account.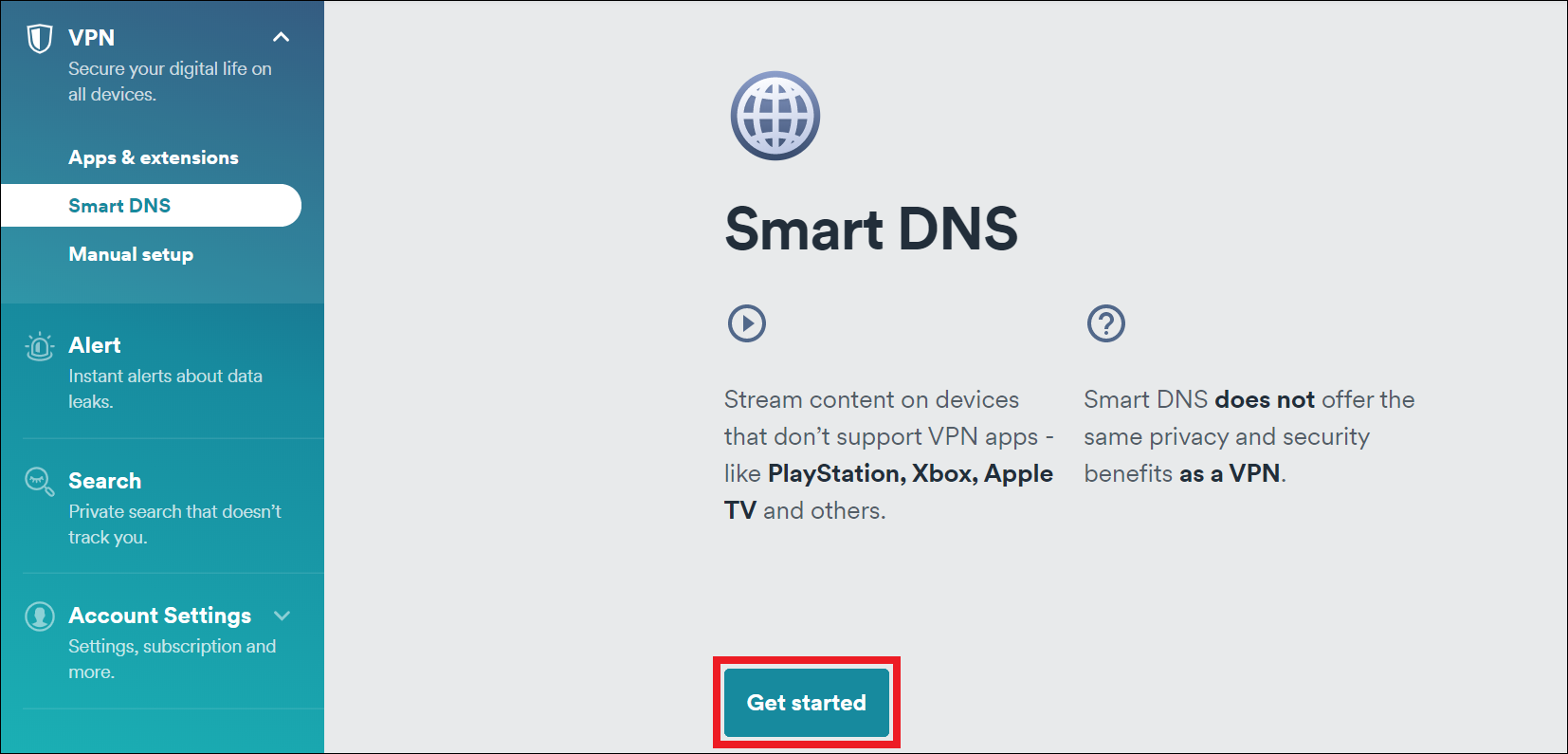 Great, let's proceed to your Xbox console!


1. Go to your Xbox menu screen and select settings.


2. Then select Network and proceed on to Network settings.


3. After doing so, select Advanced settings.


4. Click on DNS settings.

You may have noticed that the IP address shown on your Xbox is different from the one that you have activated Smart DNS for. That is because you have activated Smart DNS for your external (public) IP address, but your Xbox only shows the internal (private) IP.

An internal IP usually looks like this - 192.168.x.x and is only used for internal communication between different devices on the same network. It is not visible publicly and does not affect the usage of Smart DNS, so you can just ignore it and proceed with Smart DNS setup.


5. Now you want to configure the DNS settings manually, so select "Manual"


6. Fill in the addresses of DNS servers that you can see on your profile page after activating smart DNS. If you have not activated smart DNS yet, check out this guide first.


7. Enter secondary DNS, too.


8. Once you have done that successfully, you will see the entered DNS addresses active, like in the screenshot:


Now the DNS addresses are set, and there is just one last thing to do - change your location to the US.
Go to Settings -> System -> Language & Location.


Here, you can choose the language and the location. It should be configured so that your location is not the one you're in, but the one you're trying to simulate (US in this case)


After performing these changes, click the Restart Now button and you will be good to go!


That's it! Now you can surf and stream in the open waters of the internet!🦈


Unfortunately, there are some situations where Smart DNS can not be successfully used. If you have experienced some issues with Smart DNS, look for a solution in this article:

How to fix Smart DNS connectivity issues?


Or you can try an alternative way of using Surfshark on your TV/console:


Share the VPN connection from your Laptop


If you have any further questions, feel free to contact our Customer Success Sharks anytime - they will help you out!