The recent addition to the Alert feature allows you to check if your credit card may have been compromised. Knowing that you can rest assured if your card is safe, or take necessary actions if your card has been exposed.
In this article, you will learn:
How to scan your first card?
Log into your account at surfshark.com




Open the drop-down menu in the Alert section. Then proceed to the Scan credit cards tab.




Enter the number of your card you'd like to scan.

Note: Surfshark doesn't host your credit card details. The data is wiped out immediately after the scan is complete unless you choose to keep this card for continuous monitoring.

We guarantee you that your provided details will only be used to perform the required database scan. Also, providing the card number to anyone does not put you at risk, as long as you do not share other important details, such as the card's CVV code, name and surname, or the expiry date.




Make sure the card number is correct, and click Scan.





If your card isn't at risk, you will get the message that no breaches were found.



If you'd like to save this card for continuous monitoring, select Add to dashboard.




How to add new cards to the dashboard?
If you have other cards you'd like to scan, you can add them as well.





Click on the plus sign above your first monitored card.






Repeat the same process - enter the new card number and click Scan.





From now, Surfshark will continuously monitor your added cards. If the Surfshark scan detects that your card number appears in the beached cards database, you will get an alert.




What to do if your card is breached?
If you get an alert that one of your cards has been breached, find out which card it was - you will find that information in your Alert dashboard. Once you know which card is exposed, we highly recommend contacting the card issuer (usually, your bank) for further assistance.

In your Alert dashboard you will see the breach source, date, and what information might have been exposed. We recommend contacting your card provider immediately for further assistance.

Click the Archive button, and all breaches will move to the archive, which you can access later if needed.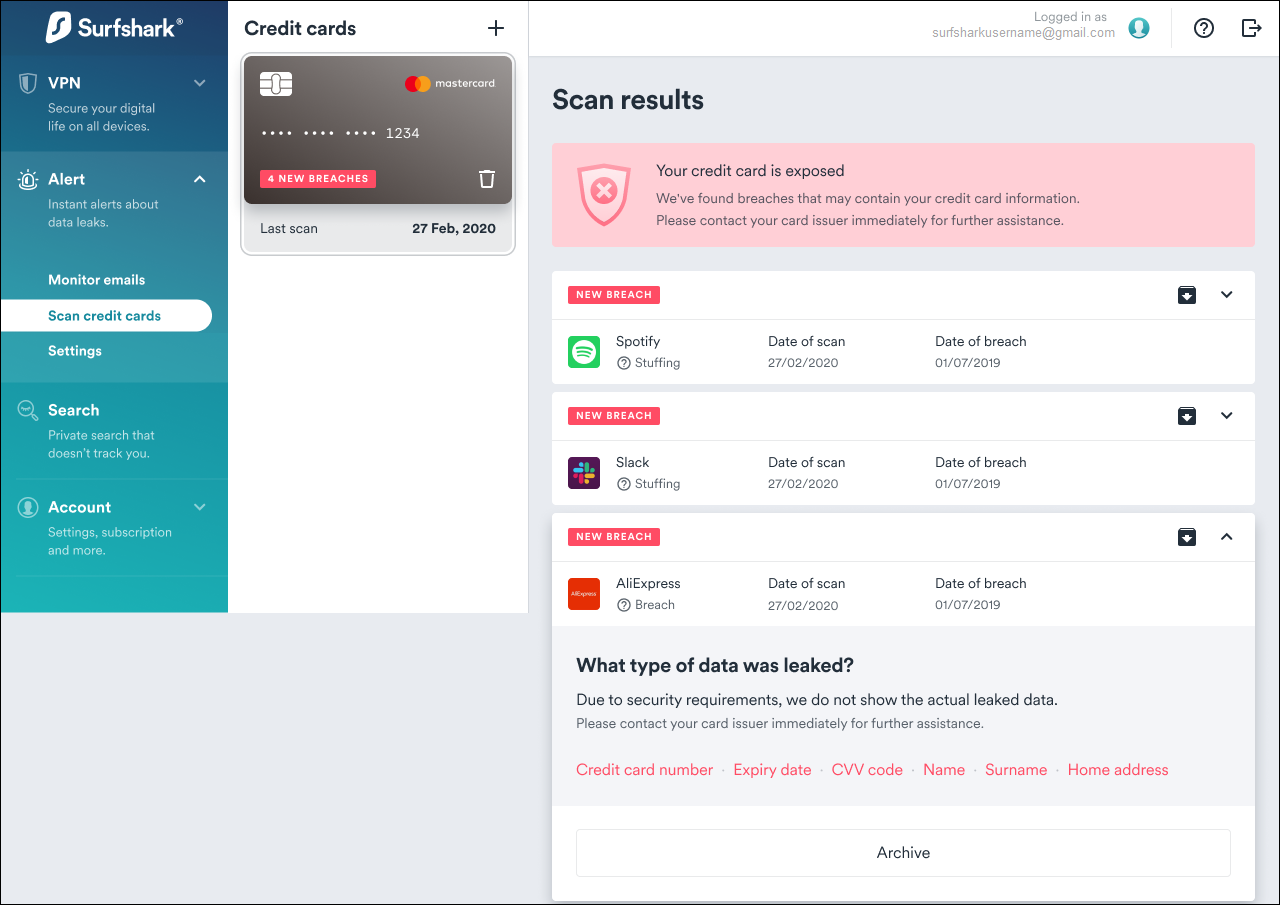 The image below shows how the dashboard looks like once you archive the previous breaches.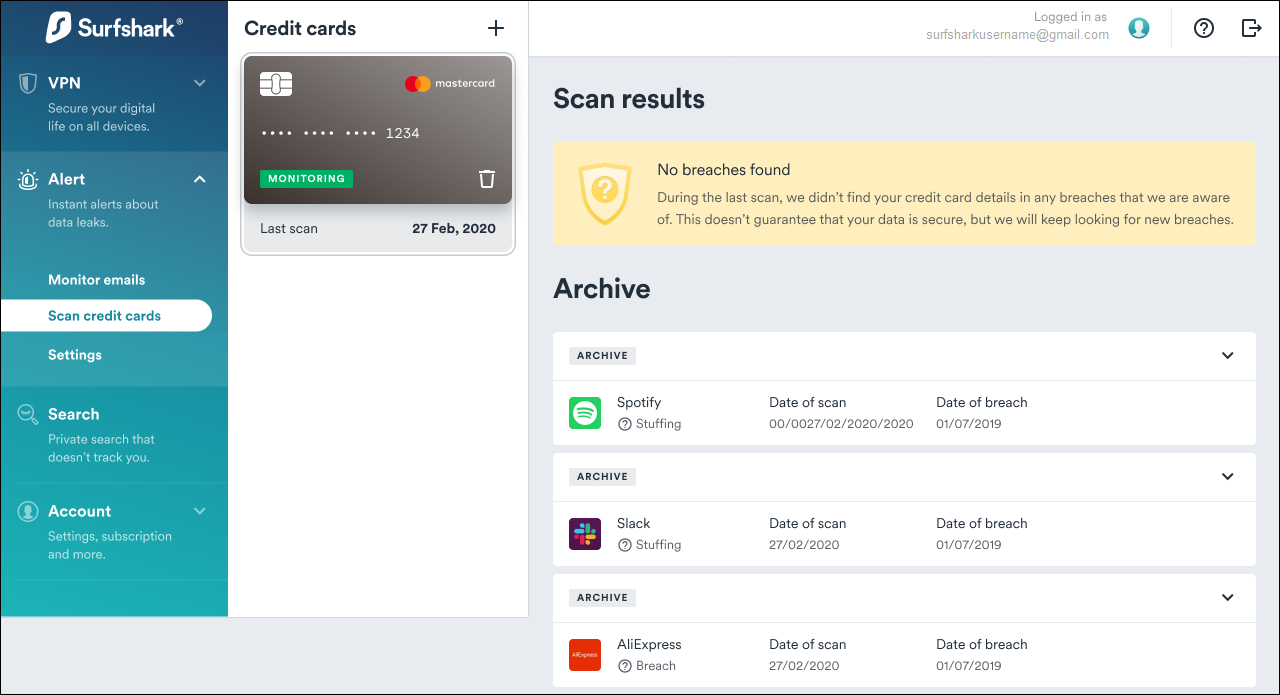 Congratulations - you have successfully configured Surfshark Alert for monitoring your credit card!

If you have any further questions, our customer success team will help you 24/7 over a live chat or email.

You may also be interested in: