In this article, you will learn how to make sure that your Surfshark VPN connection is working fine.
You will learn how to:
Find the connection status in the app
Connect to Surfshark VPN.



The home screen of your Surfshark app is the first indication that a VPN connection is successful. If it says Connected, your internet connection is protected.





For additional information, click the grey arrow on the connection status bar.





There you will find your new IP address and the amount of data transferred via VPN.





IP leak test


Open this page of the Surfshark website to perform an IP leak test.

It should show the IP address of a Surfshark server that you have connected to. Also, you will see a message that you are protected, and Your IP address is secured by Surfshark.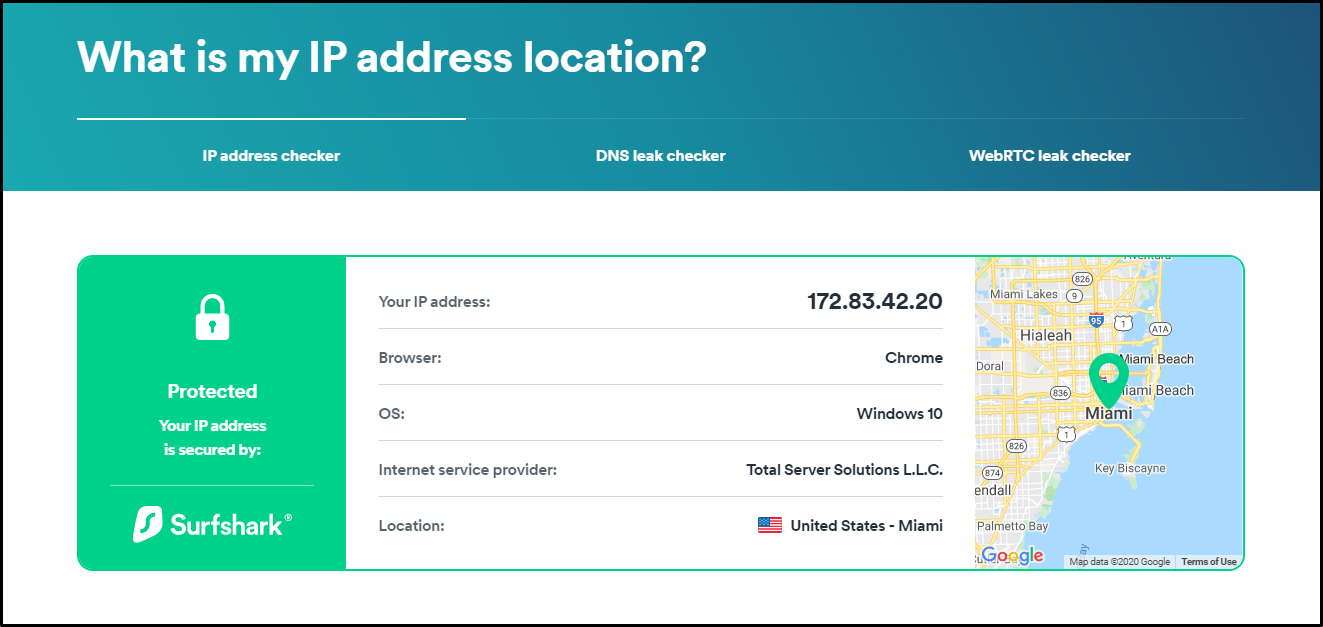 DNS leak test


Switch to this page to do the DNS leak test.

Similar to the IP test, the DNS test should show only one DNS server address from the same location.

You will also see a notification saying Protected.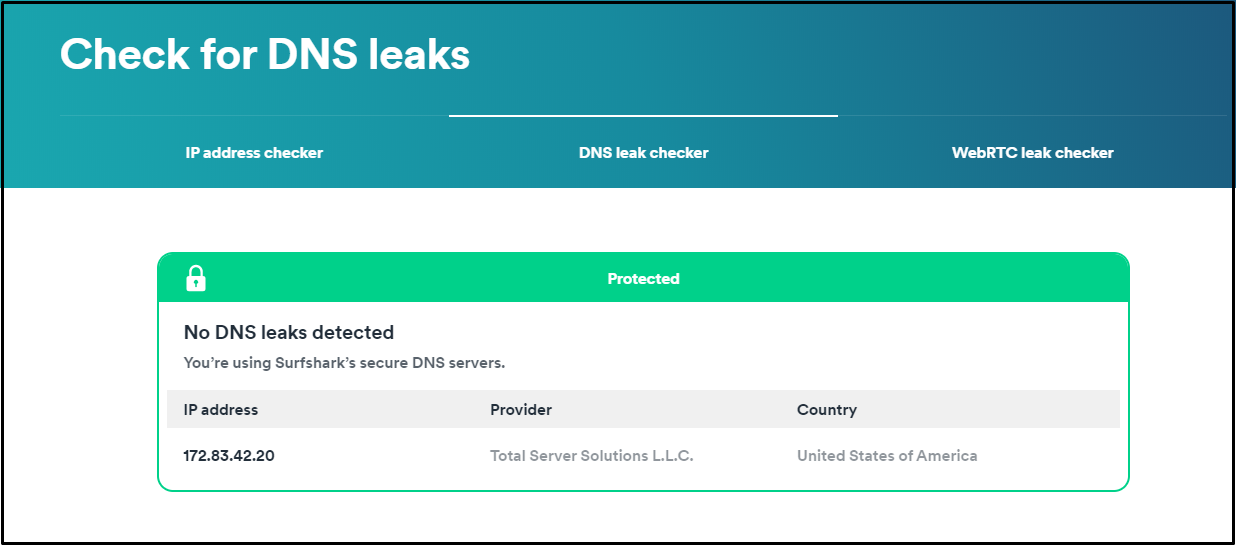 That's it, you have now learned how to make sure that the VPN is working fine!
You may also be interested in: