Hey there! We are really glad to see you starting out with Surfshark! You still probably have some questions about Surfshark or VPN in general, and in this article, we will do our best to onboard you into how everything works.
What is a VPN?
So first of all - what is a VPN? A VPN (or a Virtual Private Network) is a technology that encrypts your data and routes your internet traffic through specific servers so that your IP address and location are private.
By using Surfshark VPN, you are protecting your privacy online from anyone who might want to snoop on you: from hackers to ISPs (Internet Service Providers) to governments and other third-party organizations. A VPN makes it a lot harder for anyone to monitor the websites you access, files you download, and services you use because all of your data is encrypted.
How to connect to a VPN?
Now that you know what a VPN is, it's time to learn how to connect to a VPN through Surfshark.
If you want to connect to a VPN, you will first need to install the Surfshark app. You can find all of the applications for various devices by clicking here.
It doesn't matter what device you have - Surfshark applications share an identical connection procedure on any device.

Right when you log in, you will see a big blue Connect button, which will connect you to either the nearest or the fastest server.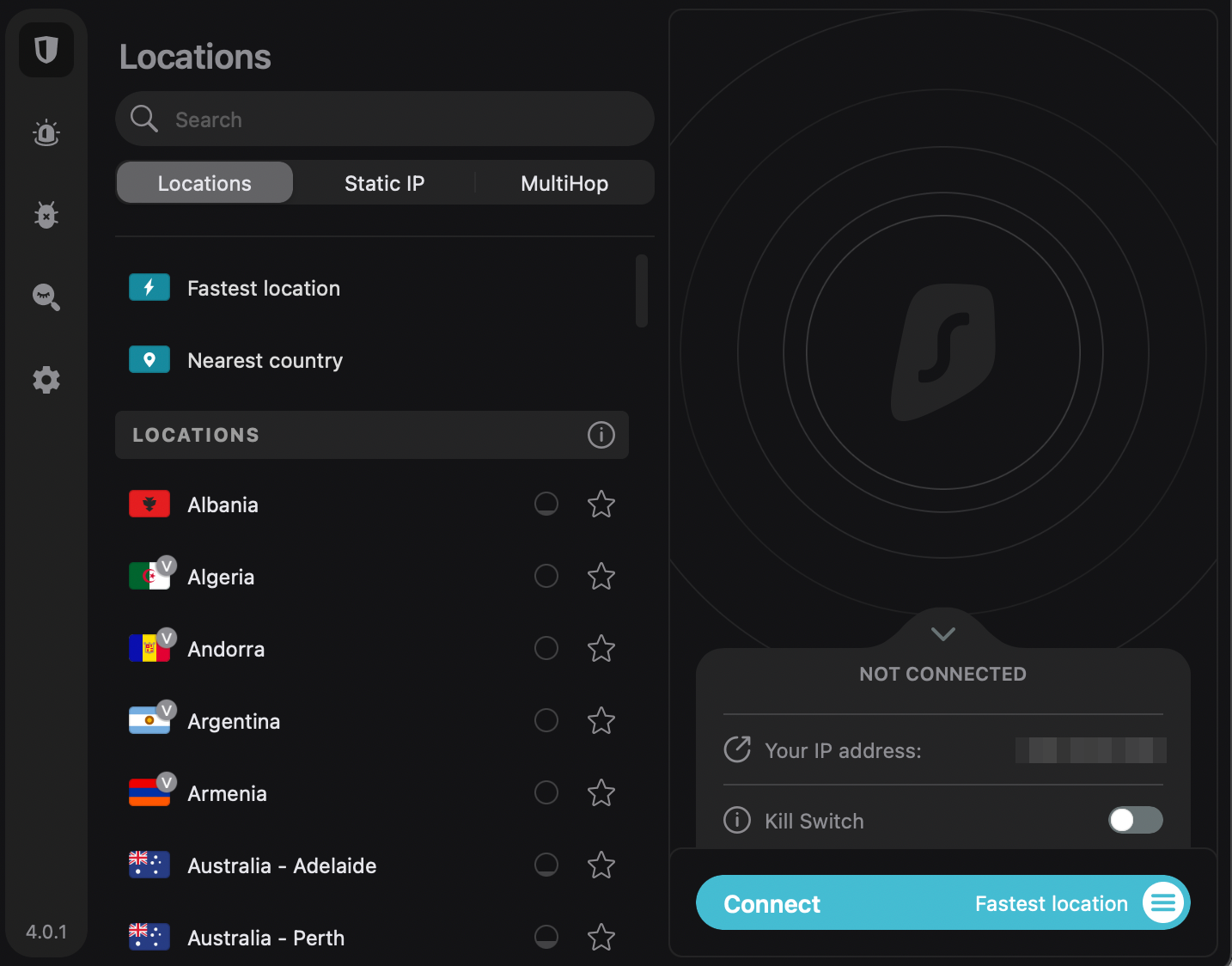 If you want to connect to a specific location, you will find a list of servers on the left side of the application.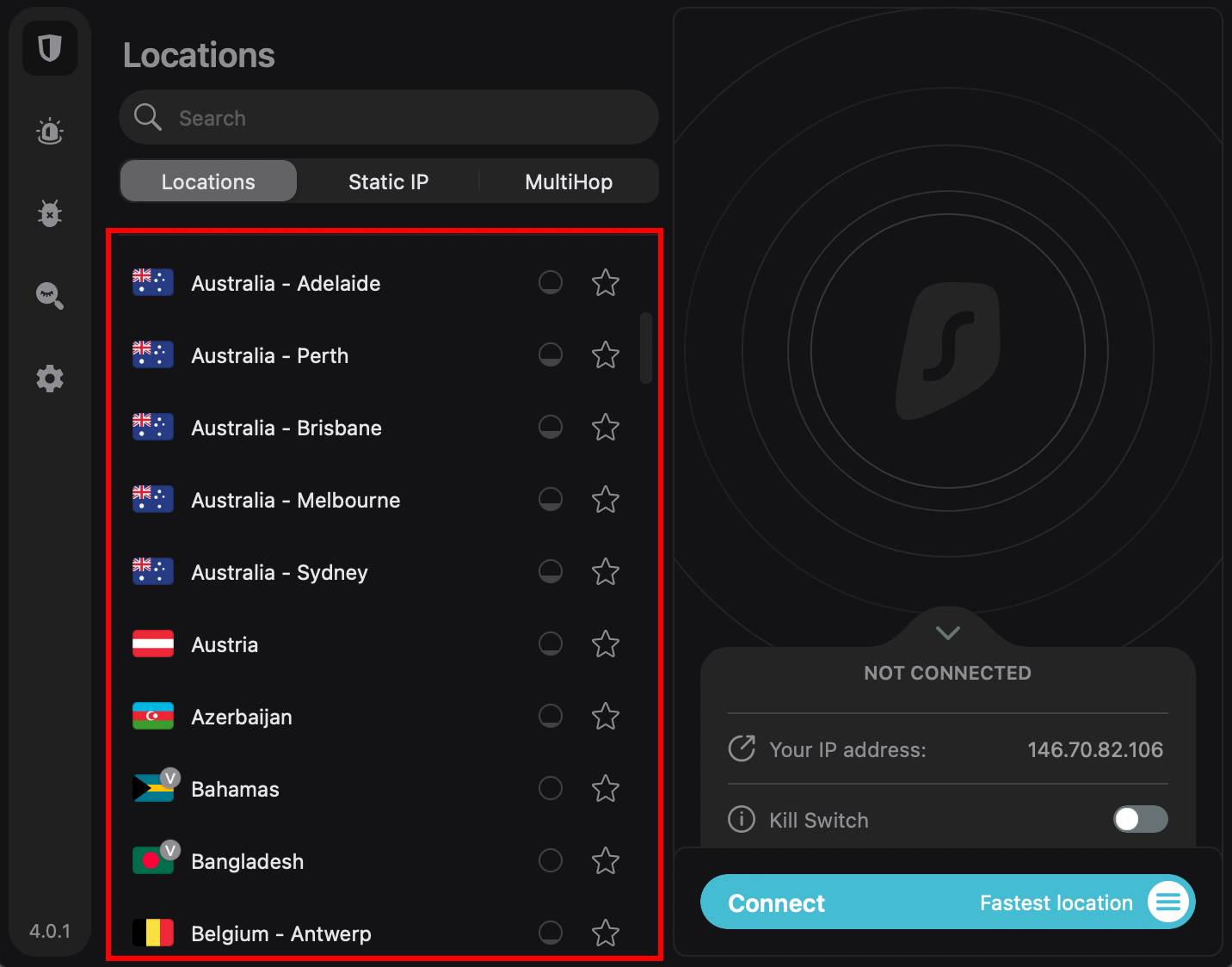 Applications
In case you need some help setting up the applications on your devices, we have tons of articles that will help you go through the setup process. Here are the specific articles for your convenience:

Windows

macOS

Linux

Android

iOS

Router

Android TV

Firestick

In case you were not able to find your device listed above, check out our full guide list.

You may also be interested in: