In this tutorial, you will learn how to install Surfshark VPN Windows app on your device. This app is the only thing you will ever need to protect your data, bypass censorship, enjoy streaming content on your Windows machine.

You will need a Windows device running Windows 7 or later and an active Surfshark subscription. If you don't have the subscription yet, you can get it here.


You will learn how to:
Download the app
To begin with, open this page and click the Download now button. This will start the download for your Surfshark app.




Once the download is complete, locate the installation file on your device. It's most likely that you will find it in the Downloads folder of your device.




Install the app
Double-click this file.




The computer will ask if 'you want to allow this app to make changes to your device?'. Click Yes.




Wait until the automatic installation is finished.




When the installation is complete, wait a few seconds and the app will start automatically.


Log into the app
Once the app is open you

will need to either create a new account or log in.



If you already have an active subscription, log in as an Existing user.



If you don't have a subscription yet, y

ou can get it by clicking the Create account button.




Enter the email address you used when registering and your password. Click Log in.




If you've enabled two-factor authentication for your account, you will need to enter a 2FA code.

Enter your authentication code and press Verify.






Connect to the VPN

Tap Connect and the app will connect you to the fastest VPN server available.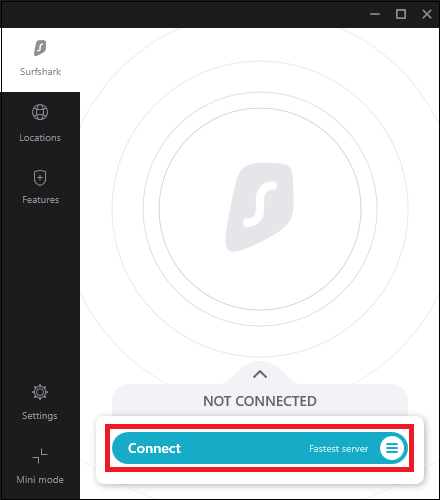 If your connection was successful, you should see the Connected status. To disconnect, click the Disconnect button.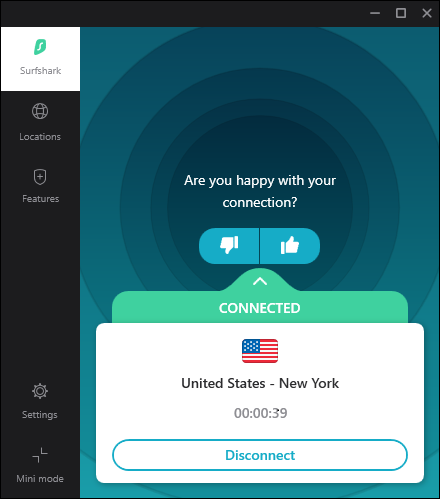 Click the arrow located on the green bar that indicates your connection status. It will open a hidden menu with information about your VPN connection.

Here you can see your new IP address, as well as the amount of your transferred data, and an option to turn on Kill Switch.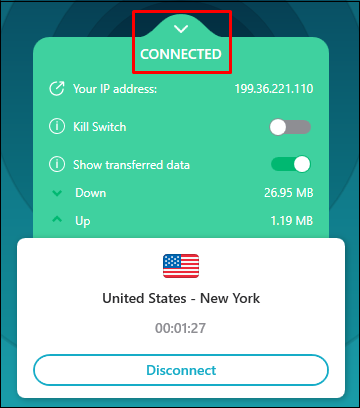 You can switch your default quick-connect server from the Fastest to the Nearest one by clicking this button as in the picture below.

Choose the Fastest server or the Nearest country.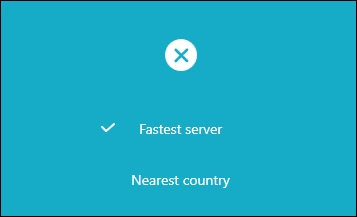 Choose and manage server locations
Do you wish to connect to a specific location? No worries, Surfshark has over 1700 servers in 63+ countries and you can connect to your chosen one.

To manually choose a server, go to the Locations tab and you will find the full list of Surfshark locations. Simply click on the flag icon of your preferred location and you will instantly connect to it.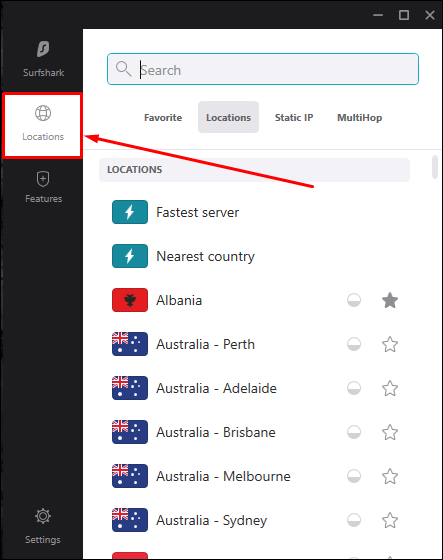 If you want Surfshark to remember your favorite locations, press the star on the right side. Now this server will appear in the list of your Favorite servers.




The bubble icon next to the star indicates how loaded the Surfshark servers are in a specific location, in other words - how many people are connected to servers in that location.

The first bubble in this picture indicates that Surfshark servers in Germany at the moment are under a heavy load. The second bubble shows that servers in Japan are being used by fewer people.



You may have noticed Static IP and MultiHop tabs at the top of your Surfshark app.

Here's what they do:
Static IP -  you will get the same IP address each time you connect
MultiHop - you will connect via two different VPN servers in different countries and add an extra layer of security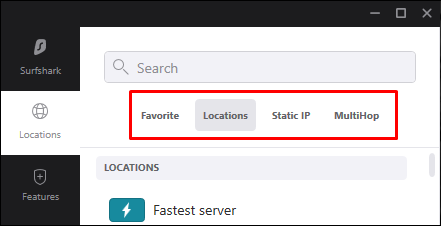 Manage Surfshark features
Open the Features section in your Surfshark app. You will find 4 features there:

CleanWeb - a smart feature that will block ads and malicious sites on the web. Learn more about it here.

Whitelister -  it allows you to choose which apps or websites to exclude from the VPN connection. Learn how to use it here.

HackLock - get real-time alerts when your emails & passwords are at risk of being hacked. Learn how to use it here.

BlindSearch -  a browsing tool that will allow you to browse the web in complete privacy with no ads, no logs, and no trackers. Learn how to use it here.



Manage Surfshark settings

Your Surfshark app is customizable and you can fine-tune it to fit your personal preferences.

Open the Settings tab on your app.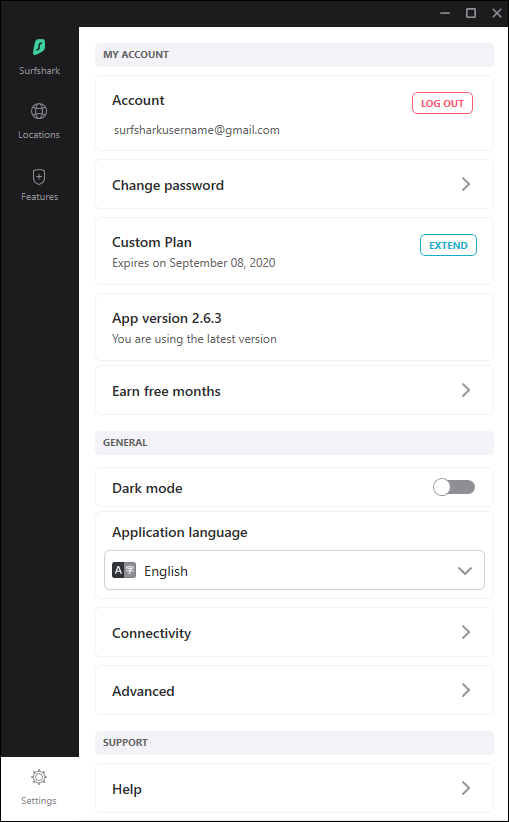 Here you can:

Change your password





Find the expiry date of your subscription




Earn free months

by joining the Surfshark referral program





Enable

dark mode



Change the app language





Configure connectivity settings like

Start with Windows

,

Auto-Connect

,

Kill Switch

, and

Status notifications



Configure Advanced settings like

Protocol

preferences,

NoBorders

mode,

Crash reports

,

Invisibility to devices,

and the

Speed test



In the

Help

section, you will find a troubleshooting tool that will allow you to easily reset the network and restore original settings of the app. That might help if you experience some connectivity issues




Surfshark tray menu
Let's not forget the tray menu of your Surfshark app. Even if you close the main window of your app, the minimized version of it will stay active in the System tray. It will remind you if the VPN is connected or not.

Green Surfshark icon - connected and good to go
Gray Surfshark icon - disconnected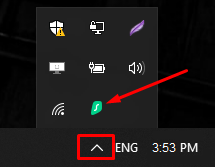 You will find it in the system tray of your Windows. You can drag it from the system tray to the taskbar so that it stays visible at all times.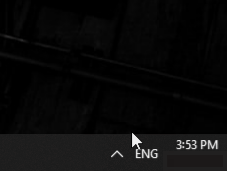 Also, it will allow you to instantly switch to a different location or manage other important settings like auto-connect or Kill-Switch.

Feel free to read more about the capabilities of this tiny feature and how to get the most out of it.


Congratulations - you have successfully installed and configured your Surfshark VPN app! As long as you're connected, your location is private and your sensitive data is secure.

If you have any further questions, our customer success team is here to help you 24/7 over live chat or email.


You may also be interested in: