NOTE: The video above reflects an older version of Surfshark and will be updated shortly.

In this tutorial, you will learn how to install the Surfshark VPN Windows app on your device. You will need a Windows device running Windows 7 or later and an active Surfshark subscription, which you can purchase on our pricing page.

If you are using Windows 7 or 8, you will need to download the Windows Legacy version Surfshark app from this guide.

You will learn how to: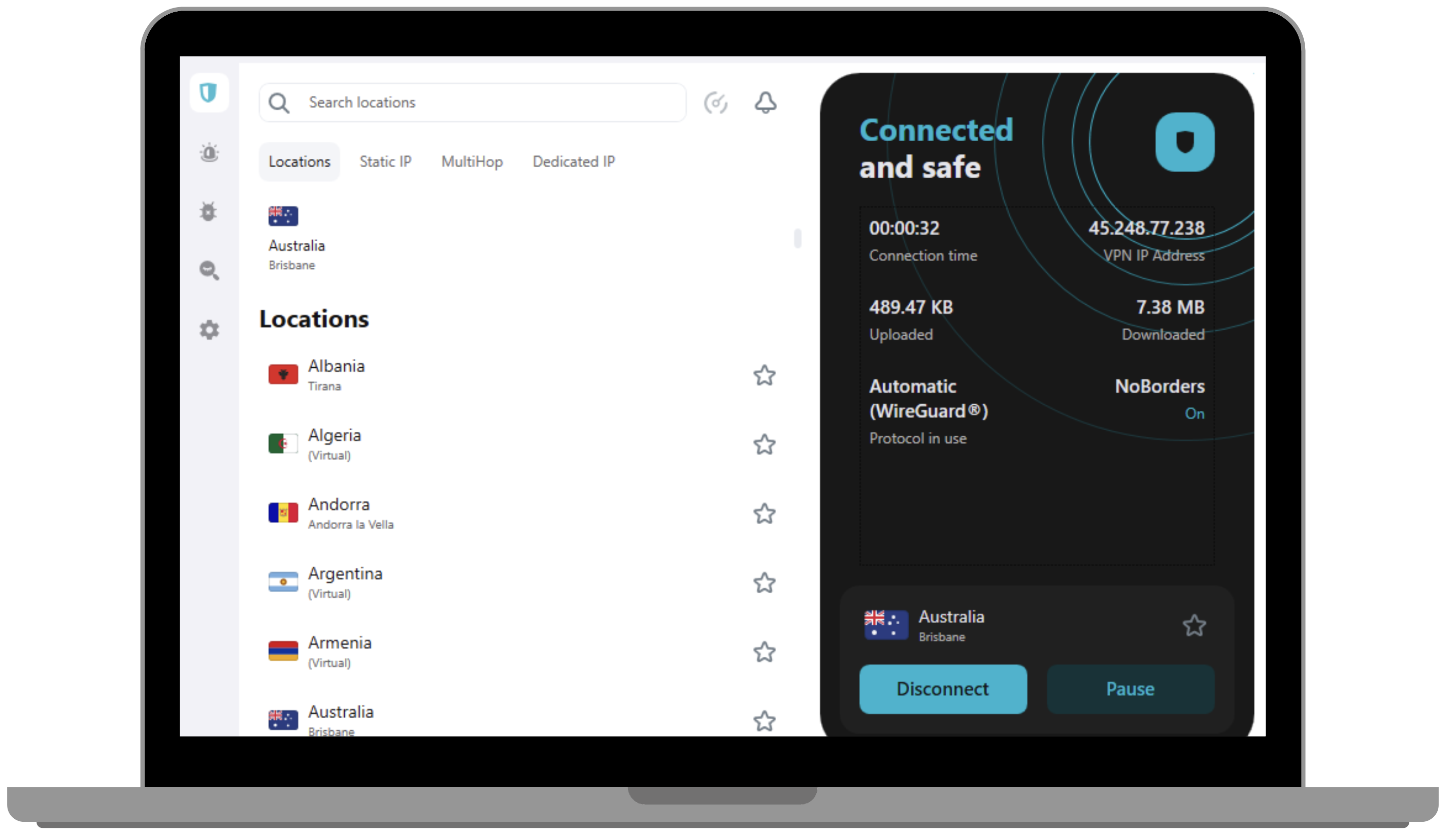 Download the app
Download the Surfshark VPN app for Windows here. Clicking Download the Windows App button will start the download.



Once the download is complete, locate the installation file on your device. You will likely find it in your device's Downloads folder.



Install the app
Double-click the Surfshark.Setup file.



The computer will ask if you 'want to allow this app to make changes to your device.' Click Yes.




Wait until the automatic installation is finished.






When the installation is complete, wait a few seconds. The app will start automatically.



Log into the app
Once the app is open, Log in as an existing user.

If you don't have a subscription yet, y

ou can get it by clicking the Create account button.



Press Log in and enter the email address and password you used when registering. Click Log in again.


If you've enabled two-factor authentication for your account, you will need to enter a 2FA code. Enter your authentication code and press Verify.





Connect to the VPN

Once you log in, you will see the main dashboard of the Surfshark app.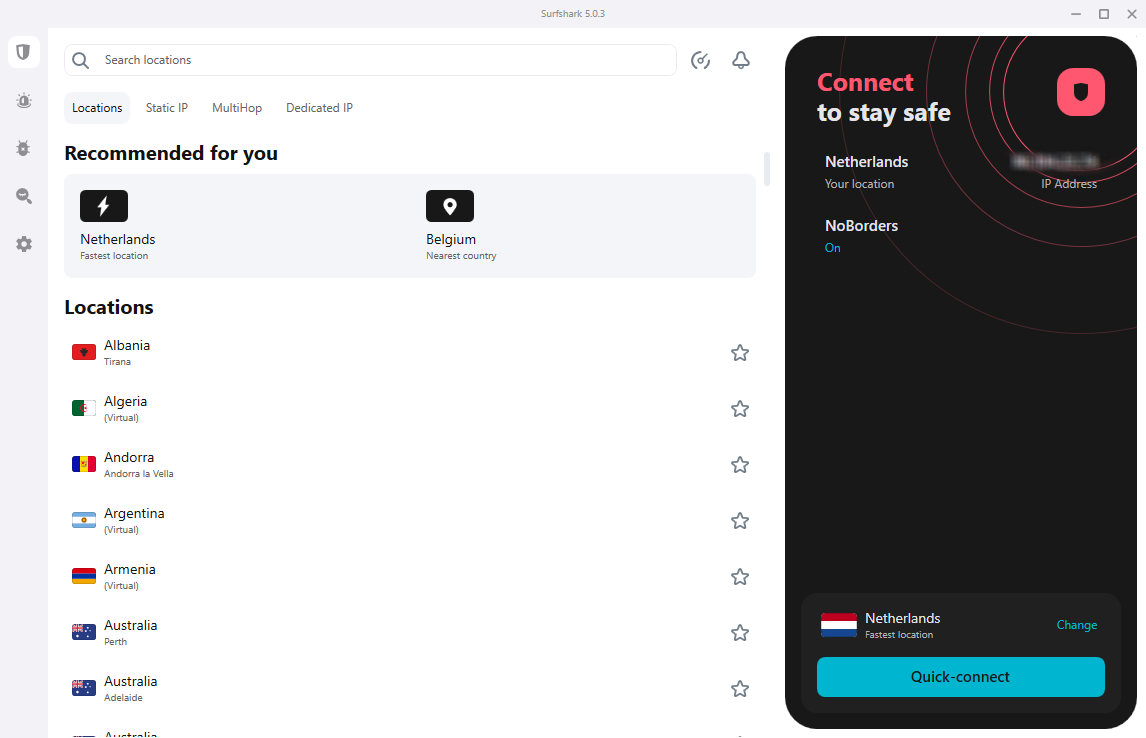 You can start by clicking on Quick-connect. It will connect you to the fastest location, which is usually the closest to your country of residence.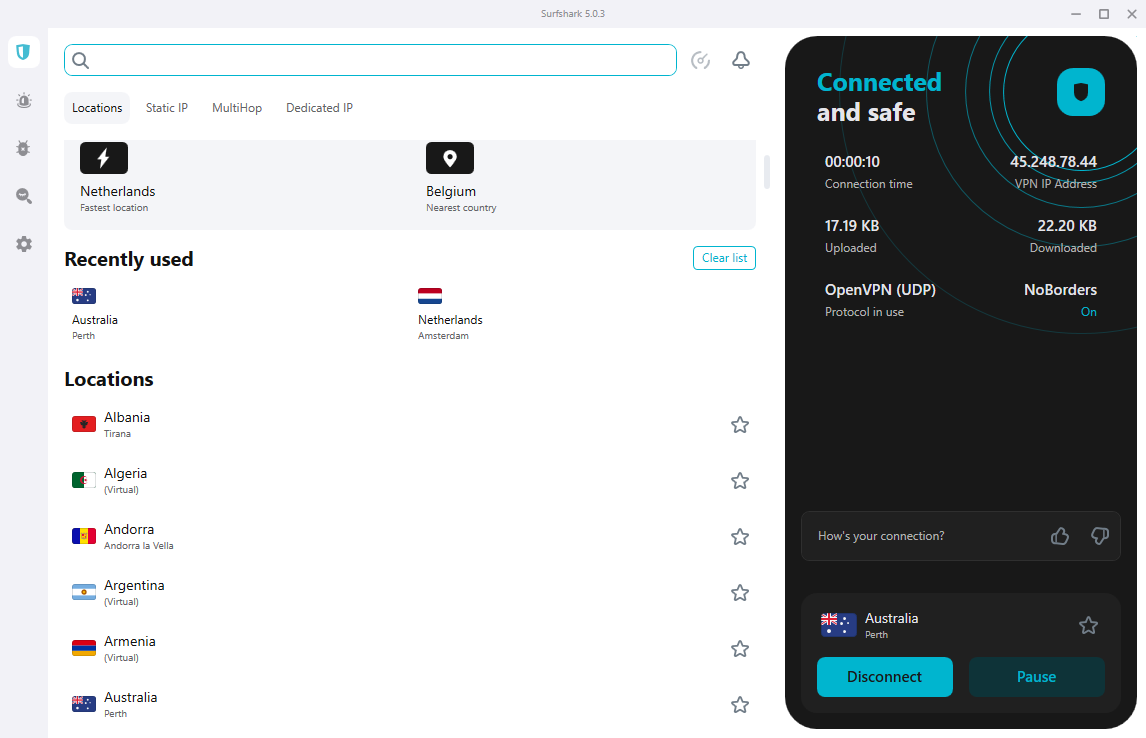 Here, you can also see the recently used servers and all the locations you can connect to. Once you are connected, you can also disconnect or pause the connection.



The first way to change your preferred connection location is by pressing the Change button.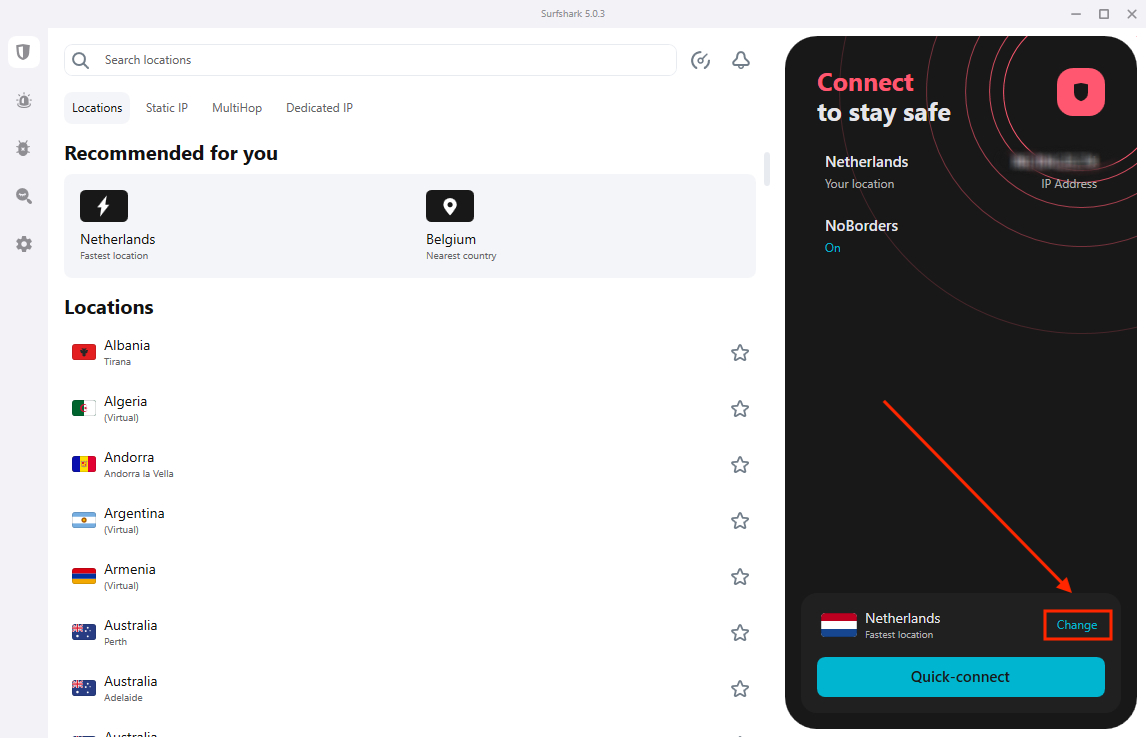 The second way to change your preferred connection location is by going to Settings > VPN Settings > Quick-connect. Once you click on it, you'll find a list of locations to choose from, along with the nearest and fastest ones.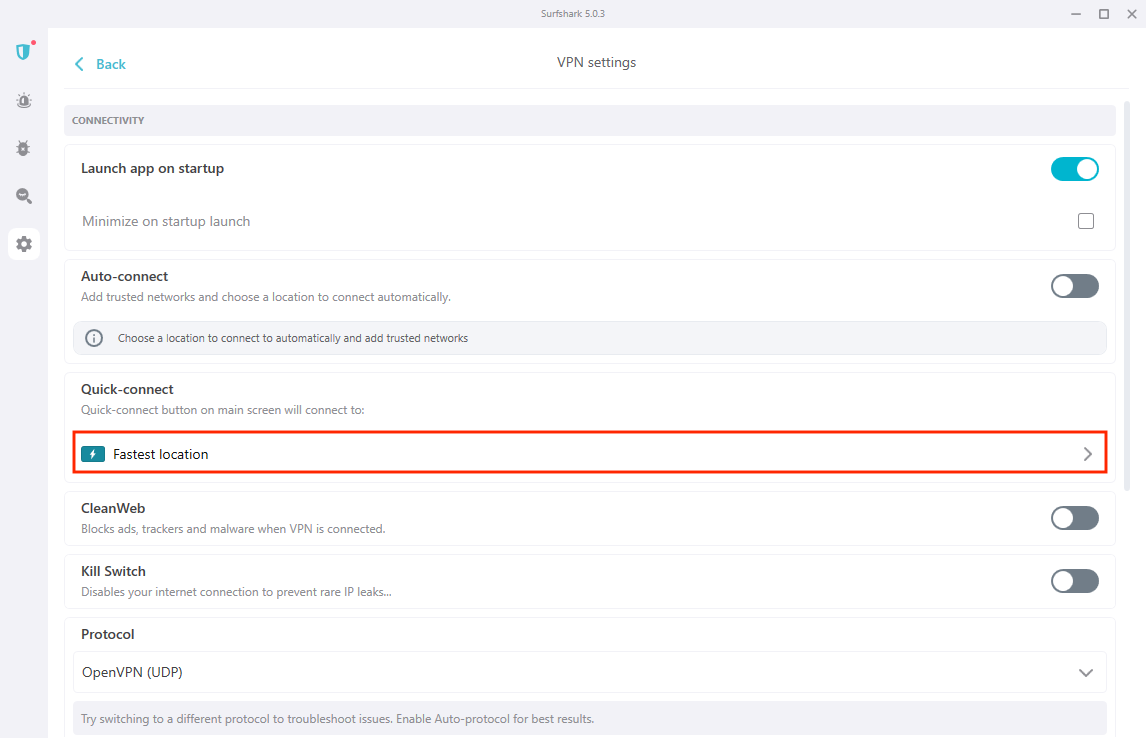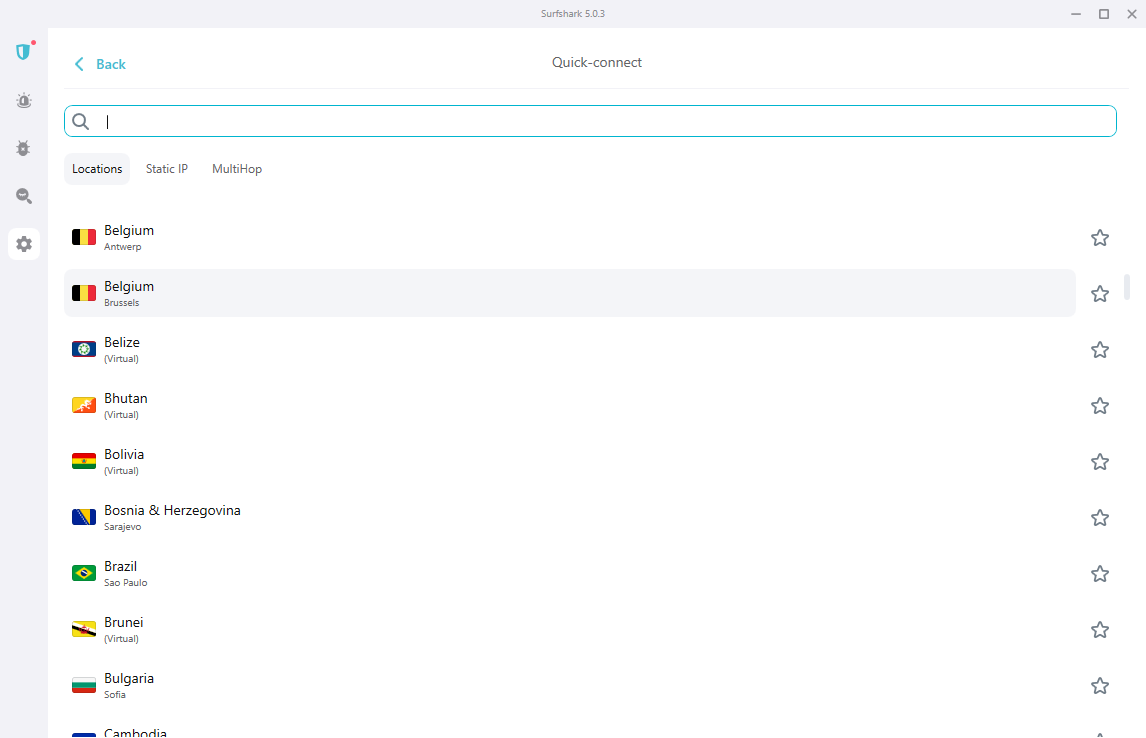 Once you make your choice, it will be reflected like this:

Manage Surfshark locations
Surfshark has 3200+ servers in 100 countries. Choose a server, click on it, and that's it.

To favorite a location, click on the star icon next to it. Once you do so, the location will appear at the top of the list in the Favorites section.

You can also see Static IP, Dedicated IP, and MultiHop tabs at the top of your Surfshark app.

Static IP – you will get the same IP address each time you connect to the Static IP servers.


MultiHop – you will be connected through two different VPN servers. You can also choose both of these servers.


Dedicated IP – you will have a dedicated IP address that is yours only. You have to purchase it separately.


Running a speed and latency test will help you choose the best server to connect. Find the Sufshark's inbuilt speed & latency test at Settings > VPN settings > Speed test.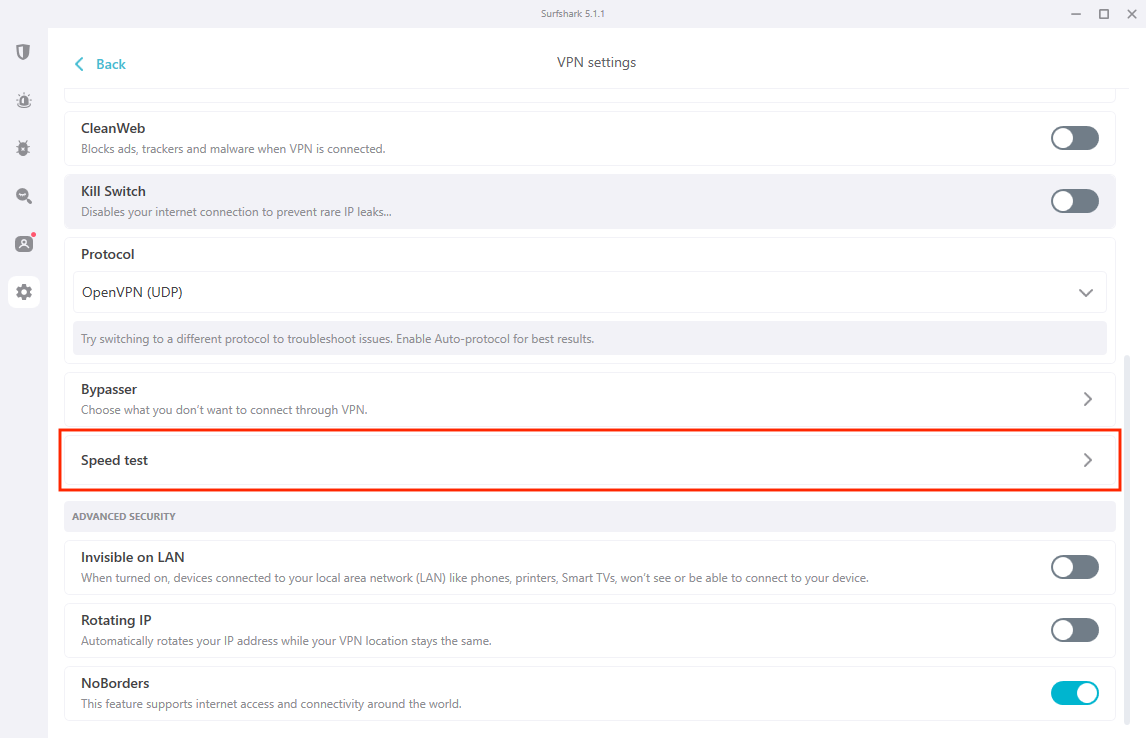 Choose your preferred list of servers to test. You can test recommended, favorite, recently used, and other locations. Once you select the list, click Run test at the bottom right of the window.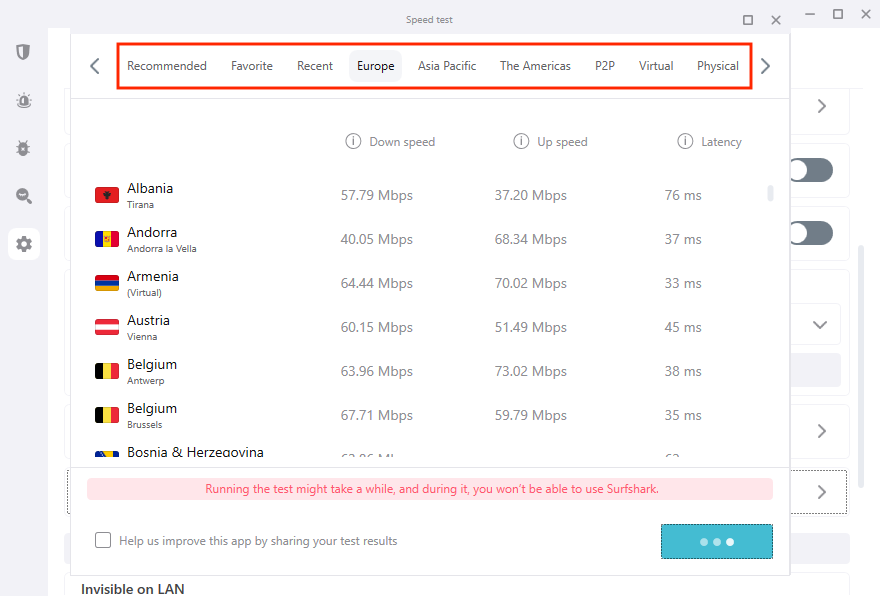 A few seconds later, test results will show up. Locations with higher Down/Up speeds and low latency will provide the best VPN performance.

Manage Surfshark features
On the left side of the app, you can see 4 Surfshark's additional features. To use them, you have to have an active Surfshark ONE subscription.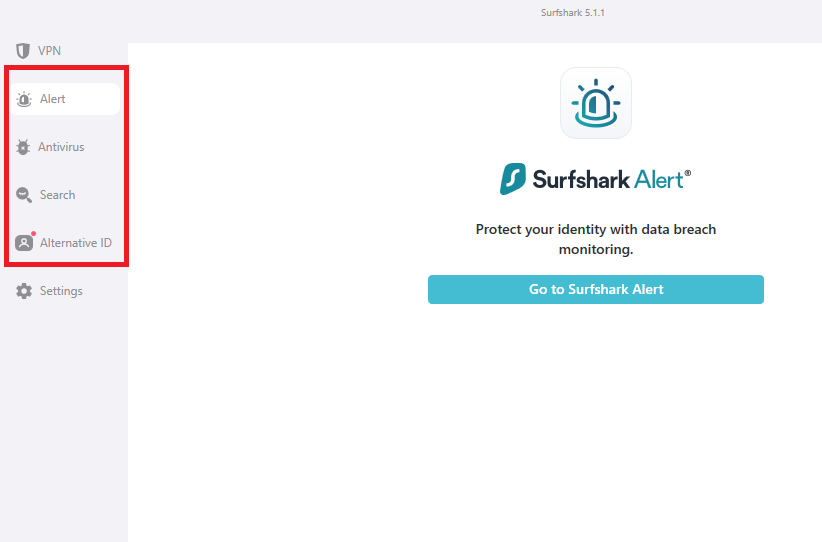 Here, you can find the following:

Manage Surfshark settings

You can customize the Surfshark app according to your preferences.

Open the Settings tab and select App Settings.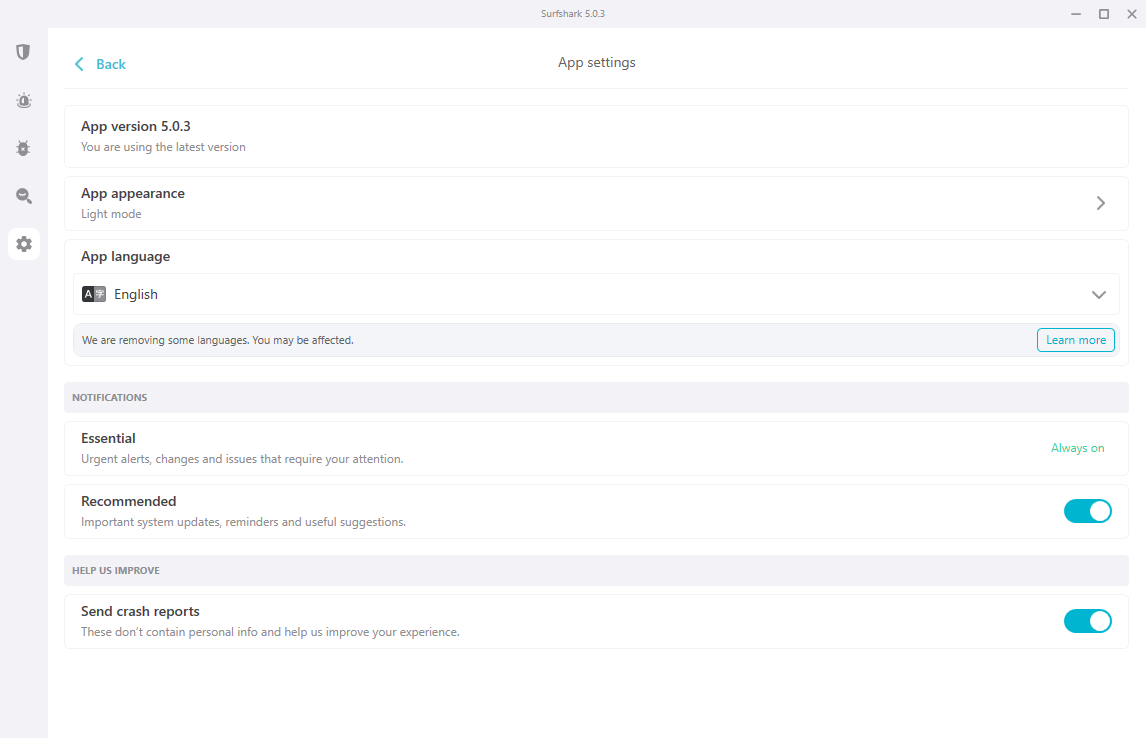 Here, you can do the following:

Enable

dark mode.



Change the app language.





See the current app version.




Configure the Notifications settings and send crash reports.


In VPN Settings, you can make some more advanced changes.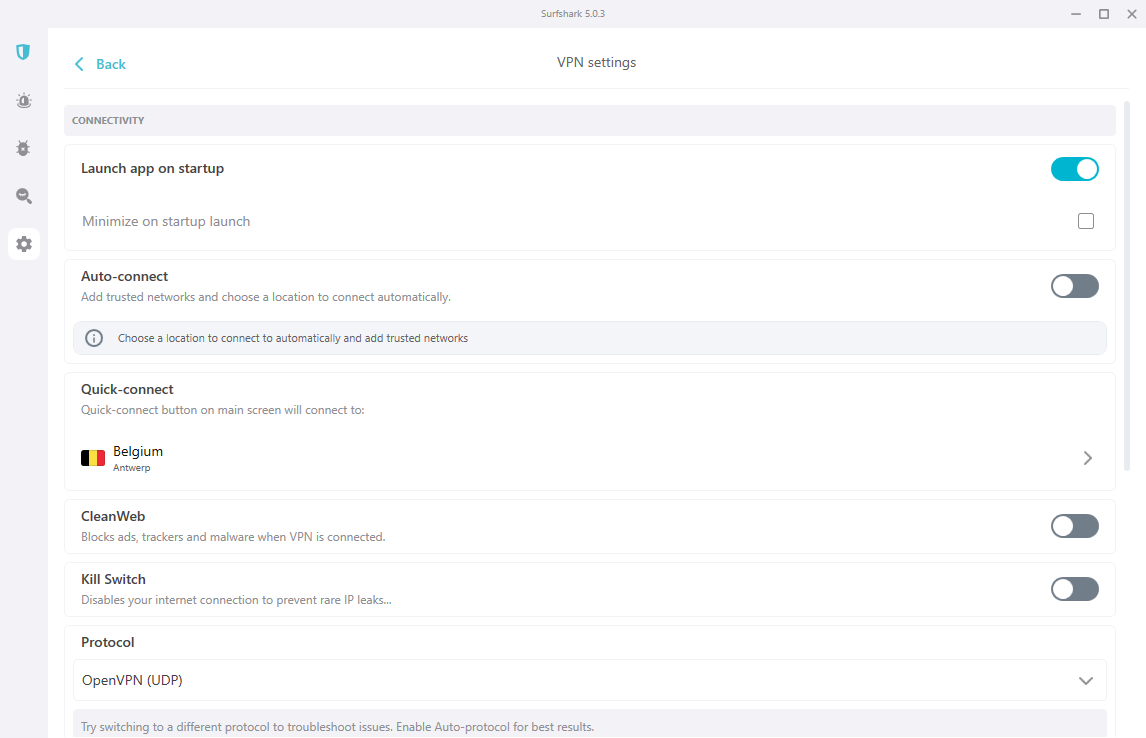 Here, you can do the following:

Enable

Auto-connect.


Enable Launch app on startup. Surfshark app will launch whenever you turn on your computer.


Change the connection protocol.


Enable CleanWeb. It's a feature that blocks ads, trackers, malware, and phishing attempts.


Enable KillSwitch. It's a feature that protects you from unexpected VPN disconnections.


Enable or disable the NoBorders. It's a feature that helps you connect in network-restrictive environments.


Access the Bypasser. It's a feature that allows specific apps & websites to bypass the VPN tunnel.


Enable the Rotating IP. It's a feature that changes your IP address on the chosen location every 5 to 10 minutes without disconnecting from the VPN.


Enable the Invisible on LAN. It's a feature that makes your device undetectable by other devices on the same network.
Manage Surfshark tray menu
Even if you close the Surfshark app's main window, its minimized version will stay active in the System Tray. It will remind you if the VPN is connected or not.

If the Surfshark icon is green, you're connected.
If the Surfshark icon is gray, you're disconnected.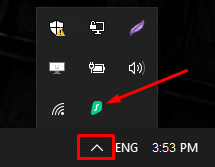 You will find it in the Windows System Tray. You can drag it from the System Tray to the taskbar so that it always stays visible.

Also, it allows you to instantly switch to a different location or manage other settings like auto-connect or Kill Switch.


Ensure your connection is successful
Let's see if your connection is successful after setting up a VPN. You can do it by performing an IP leak test and a DNS leak test on our website.


You may also be interested in: