CleanWeb for browser extensions on Chrome, Firefox, and Edge has just received a massive update. Now you can use CleanWeb to block ads, cookie pop-ups, monitor websites' data breach history, and turn on malware security. In this article, we will show you how to set up and use the new CleanWeb 2.0 on your browser.
CleanWeb 2.0 is currently only available on Chrome, Firefox, and Edge browsers.
How to use CleanWeb?
Open the Surfshark browser extension on your preferred browser, and instantly on the main dashboard, you will see 4 options for CleanWeb - Ad blocker, Pop-up blocker, Data breach alert, and Malware alert.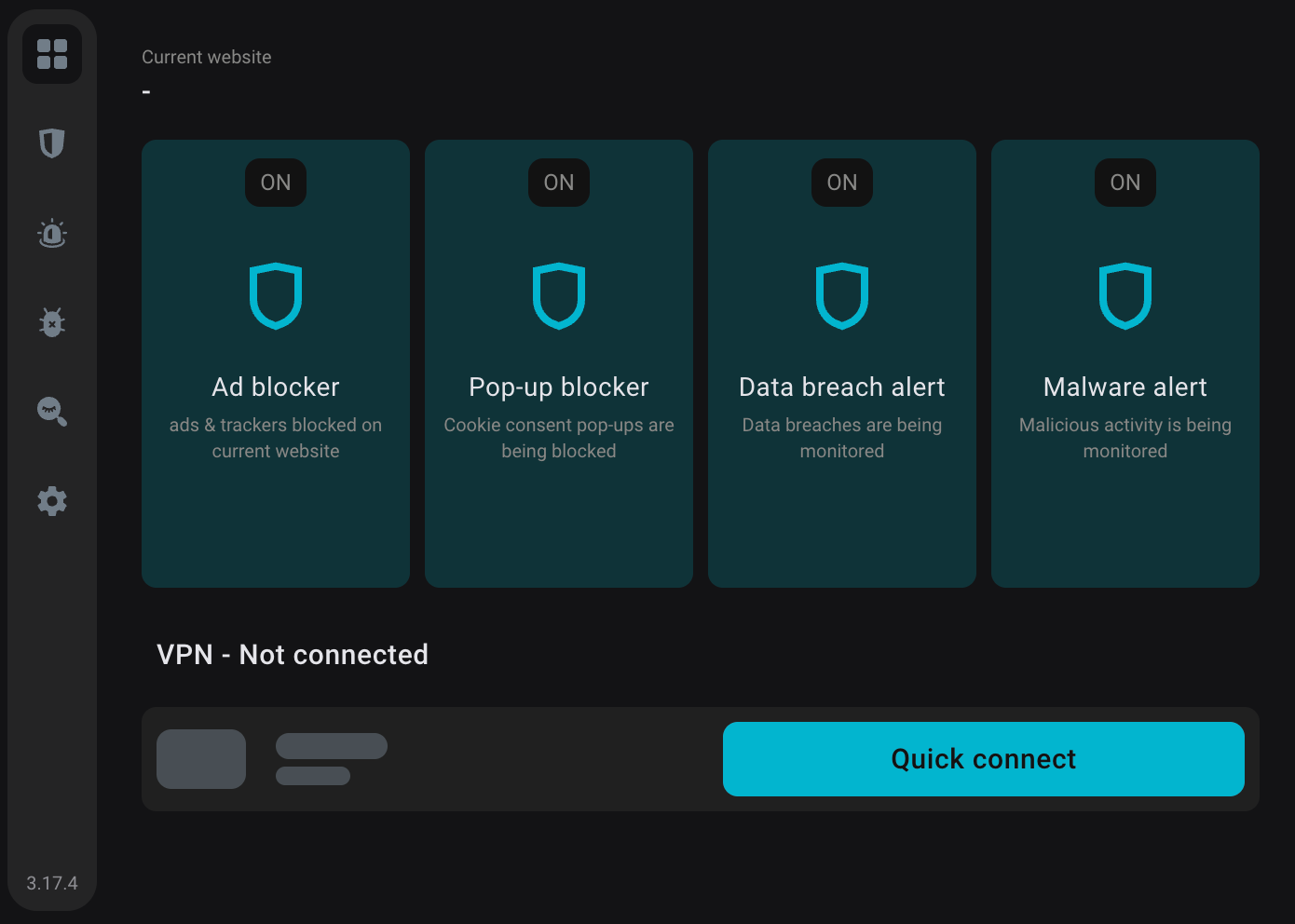 Ad blocker - well, it basically does what it says. The Ad blocker removes every ad on a page you intend to visit, making the experience of the website a lot more pleasant to the eye, and cleaning every bit of unnecessary information for you. And to answer your question - yes! It does block annoying video ads in popular streaming platforms.
Pop-up blocker - this is a huge one. Finally, you will no longer need to be frustrated with all of those cookie pop-ups that you need to agree on in order to sometimes even visit the website. Say bye-bye to cookies forever 👋.
Data breach alert - with this tool, you will be able to see whether this page you are visiting ever had any data breaches. If it had, this may be a warning sign for you to not stay there for a long time, and mostly, not provide any of your personal data. If a website has been breached previously, you will see a warning at the top of the page.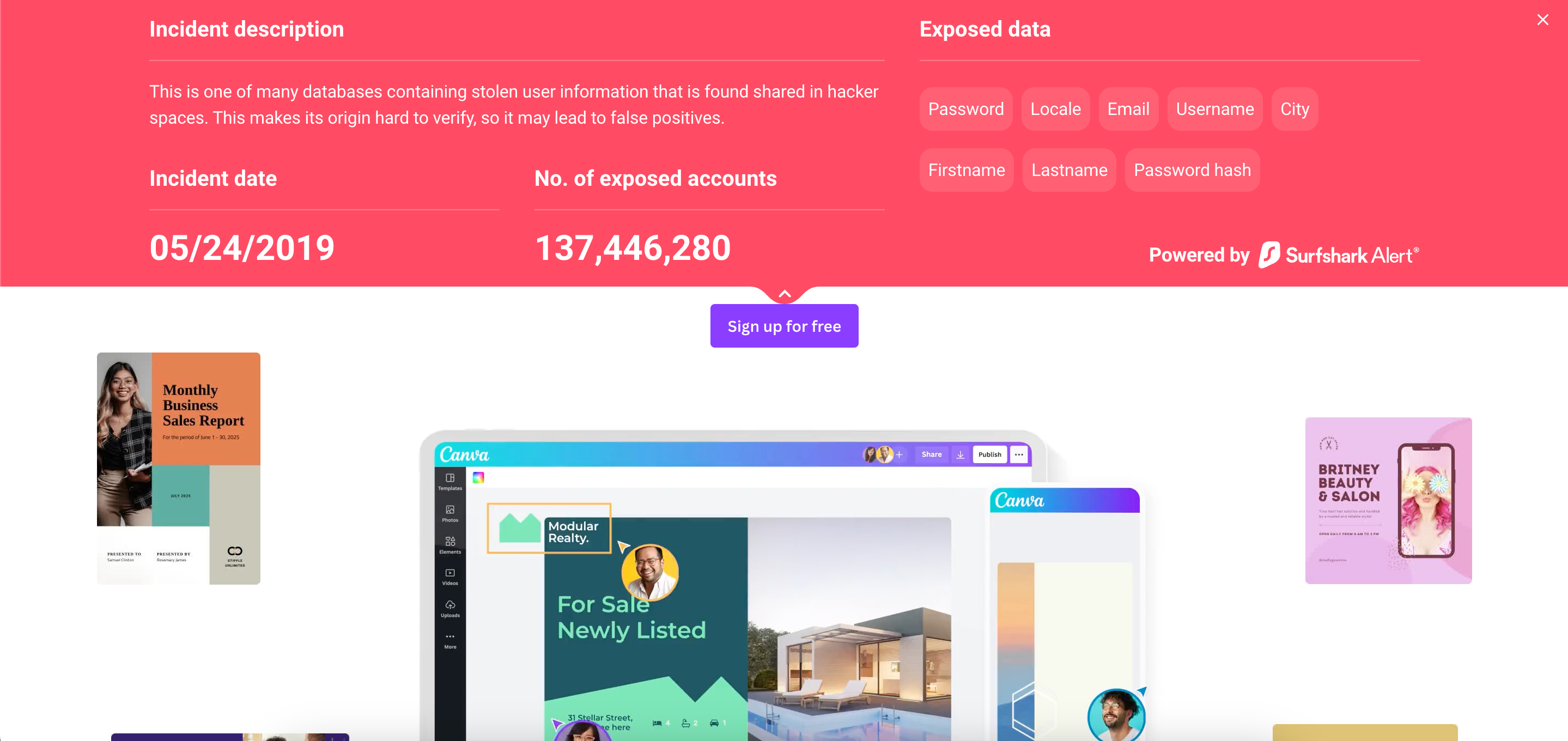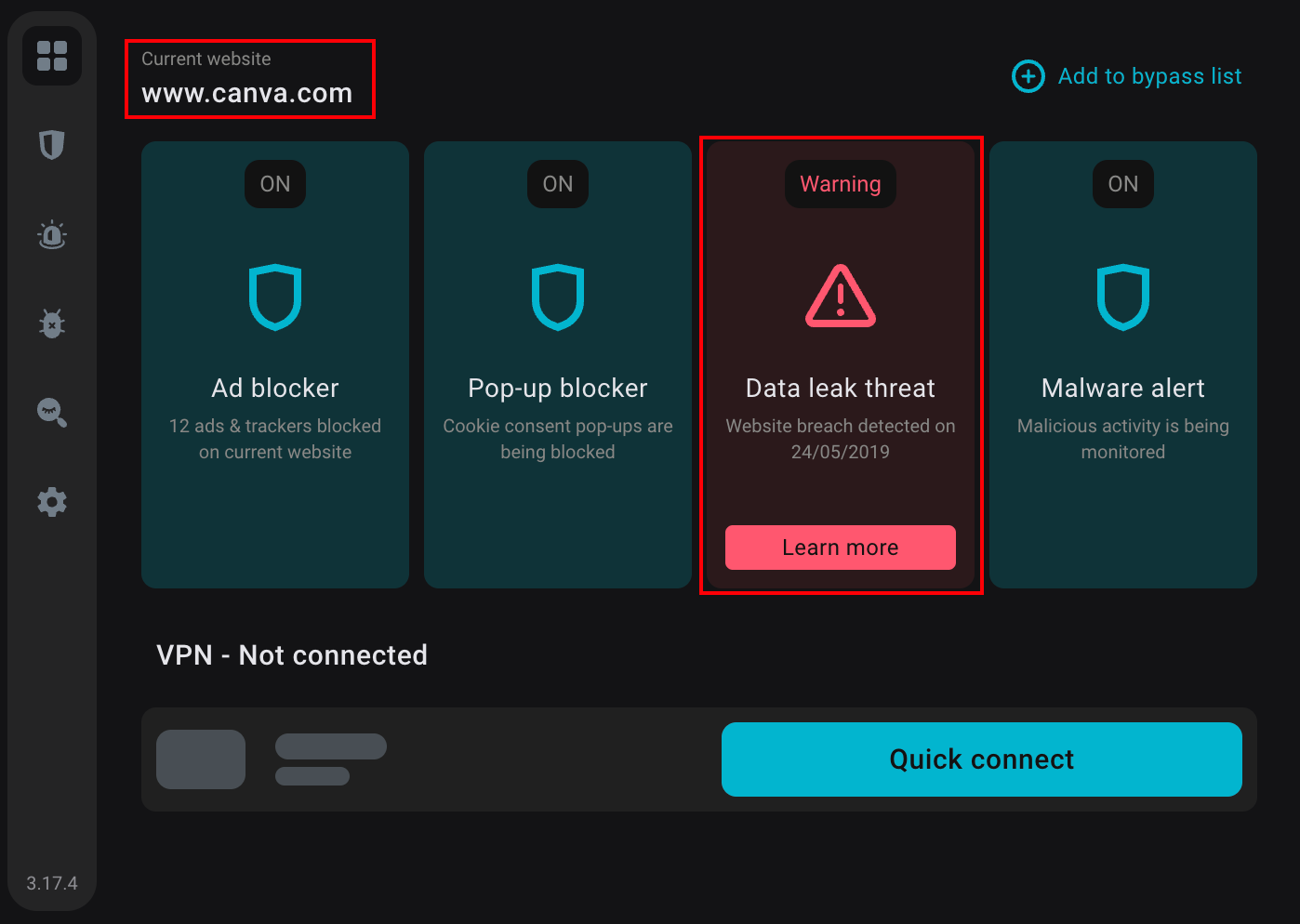 Malware alert - last but not least, the Malware alert will monitor downloads or malicious activities happening on the website when you are visiting it, and inform you in case of any malicious detection.
Enabling or disabling certain features
In case you want to disable or enable some of the features, go to the Settings tab, click on CleanWeb settings, and toggle the CleanWeb switches to your liking.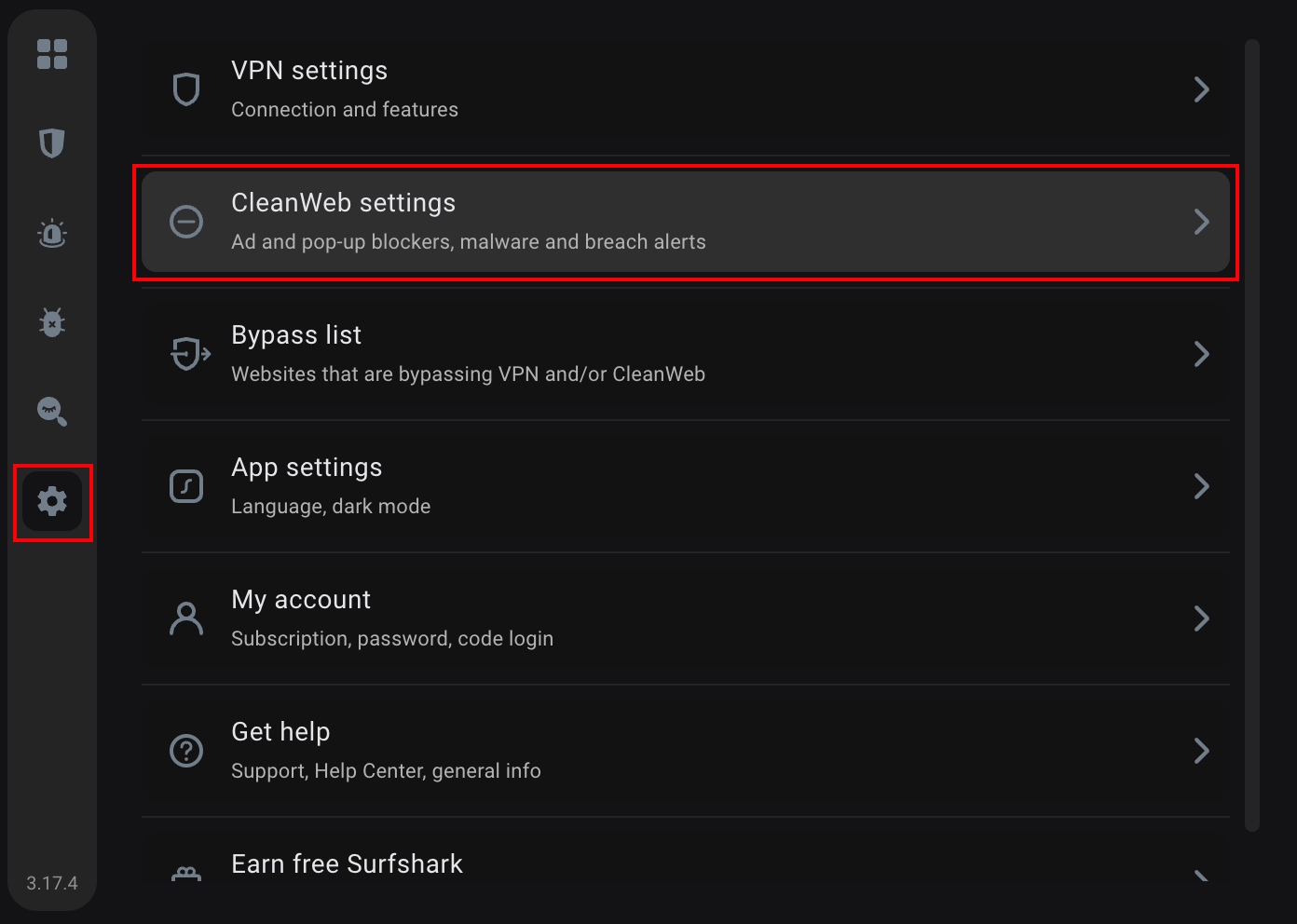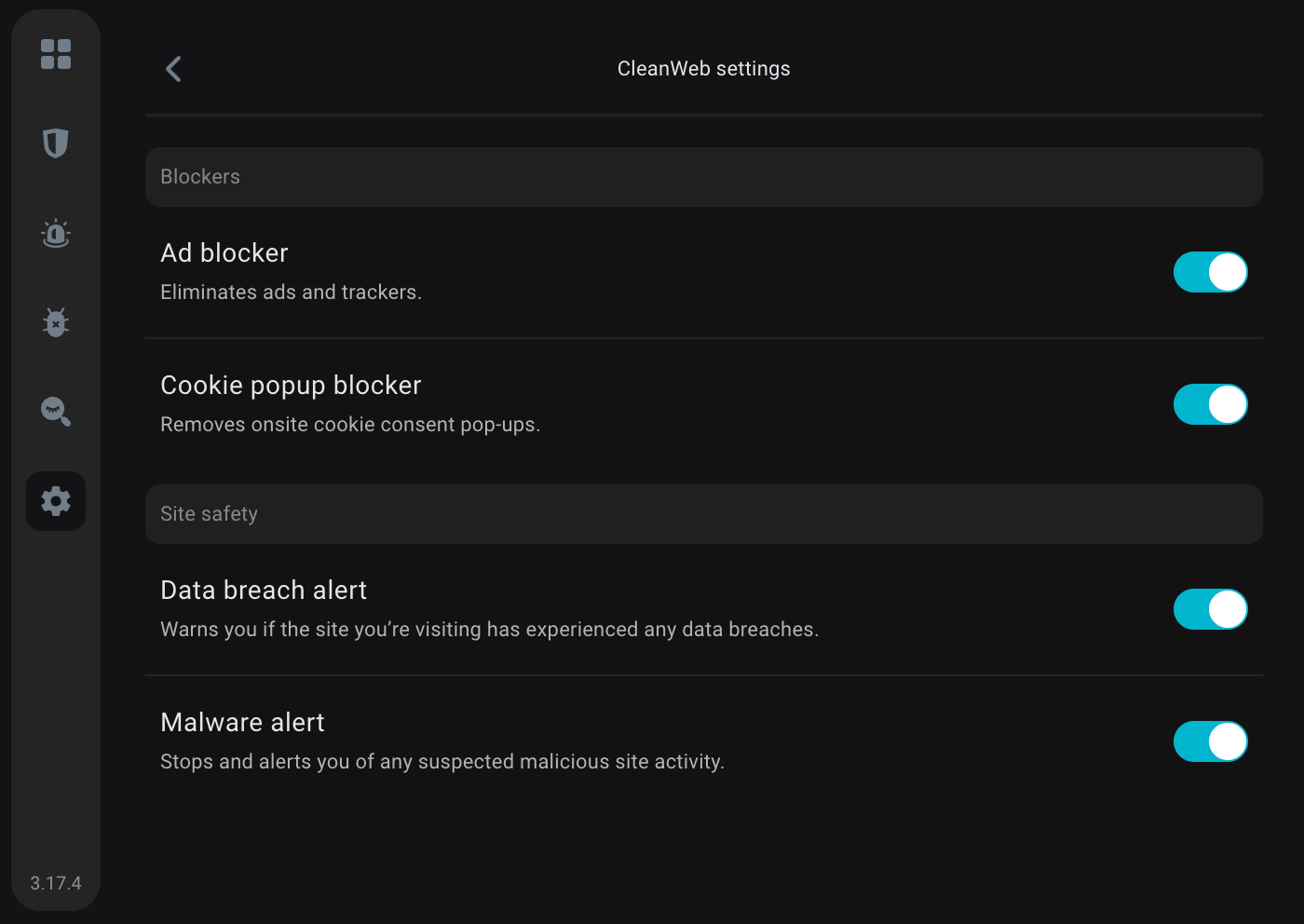 And there you have it! Now you know how to use the new CleanWeb 2.0 on your preferred browser!

You may also be interested in: