In this article, you will learn why you will manually need to update the Surfshark Windows application instead of it updating automatically, as usual.
Can't reach Surfshark systems

You will not be able to log in because you are using an old version of the app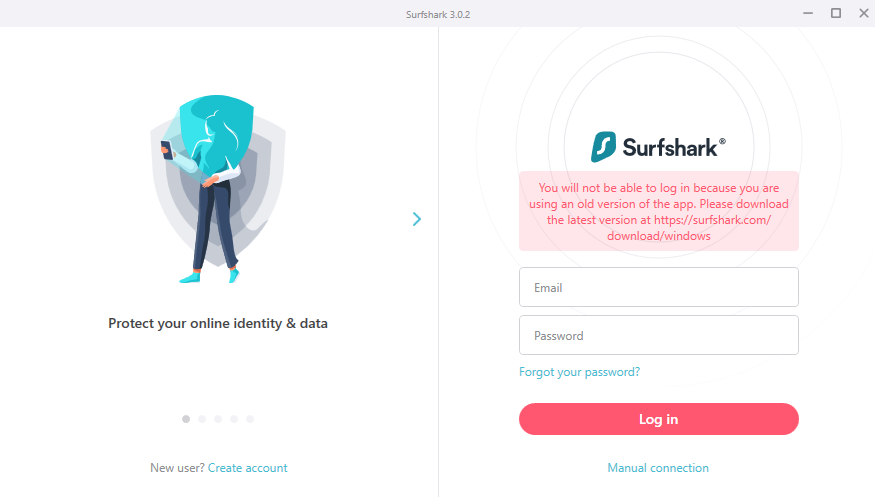 Both of these errors can be fixed with a single step - updating the Surfshark application. If you are using an outdated version of the Surfshark application, the login attempts may be blocked, as you may encounter issues later on.

To update the application, click here and download the newest version of the Surfshark application, and launch the installer package.
And that's it! Once done, you will have the newest Surfshark version installed on your Windows device.
You may also be interested in: