Below you will find a simple tutorial on how to secure your Raspberry Pi with Surfshark VPN. We will use the OpenVPN client for this setup.
Please note that some configurations may vary depending on the Linux distribution you are using.

At first, you will need to get Surfshark service credentials. Those are the credentials, different from the ones that you use to log in to our website or the app. To find them, go to the login page of our website here and log in.

Once you log in, go to VPN -> Manual setup -> Manual and select the Credentials tab. You will find your service credentials there.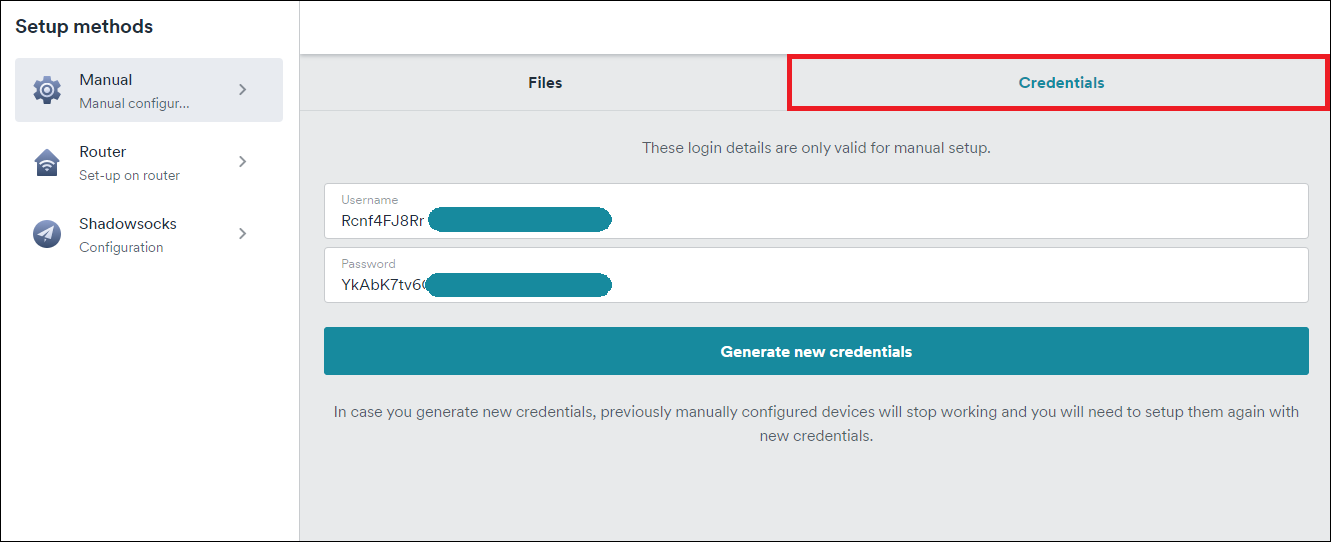 Open the terminal window (Ctrl + Alt + T).


Install the necessary packages by entering the command:

sudo apt-get install openvpn unzip

If you are requested to enter your password, please enter your computer's admin password.



Navigate to OpenVPN directory by entering:
Download Surfshark OpenVPN configuration files:

Extract `configurations.zip`:

sudo unzip configurations



Remove the .zip file which will not be used:
To see the list of all the available servers enter:

Choose one of the servers for the server list and connect to Surfshark by entering:

sudo openvpn [file name]
For example:
sudo openvpn us-dal.prod.surfshark.com_udp.ovpn
sudo openvpn /etc/openvpn/us-dal.prod.surfshark.com_udp.ovpn



OpenVPN will ask you for service credentials. Enter the Surfshark service credentials that you have collected at the beginning of this tutorial.


You have successfully connected to Surfshark if in the Terminal logs you can see "Initialization Sequence Completed".

To disconnect from the OpenVPN connection simply open terminal and press Ctrl + C.