In this guide, you will find out how to set up OpenVPN protocol which is supported by Synology 6.2 NAS to connect to Surfshark.
This tutorial applies to Synology DSM 6.0+ versions.

At first, you will need to get Surfhark service credentials. Those are the credentials, different from the ones that you use to log in to our website or the app.  To find them, go to the login page of our website, here https://account.surfshark.com/  and log in. 

Once you log in, go to Devices -> Manual, scroll down to the bottom of the page. You will find your service credentials there.



1. First of all, login to your Synology NAS and select Control Panel.



2. Select Network.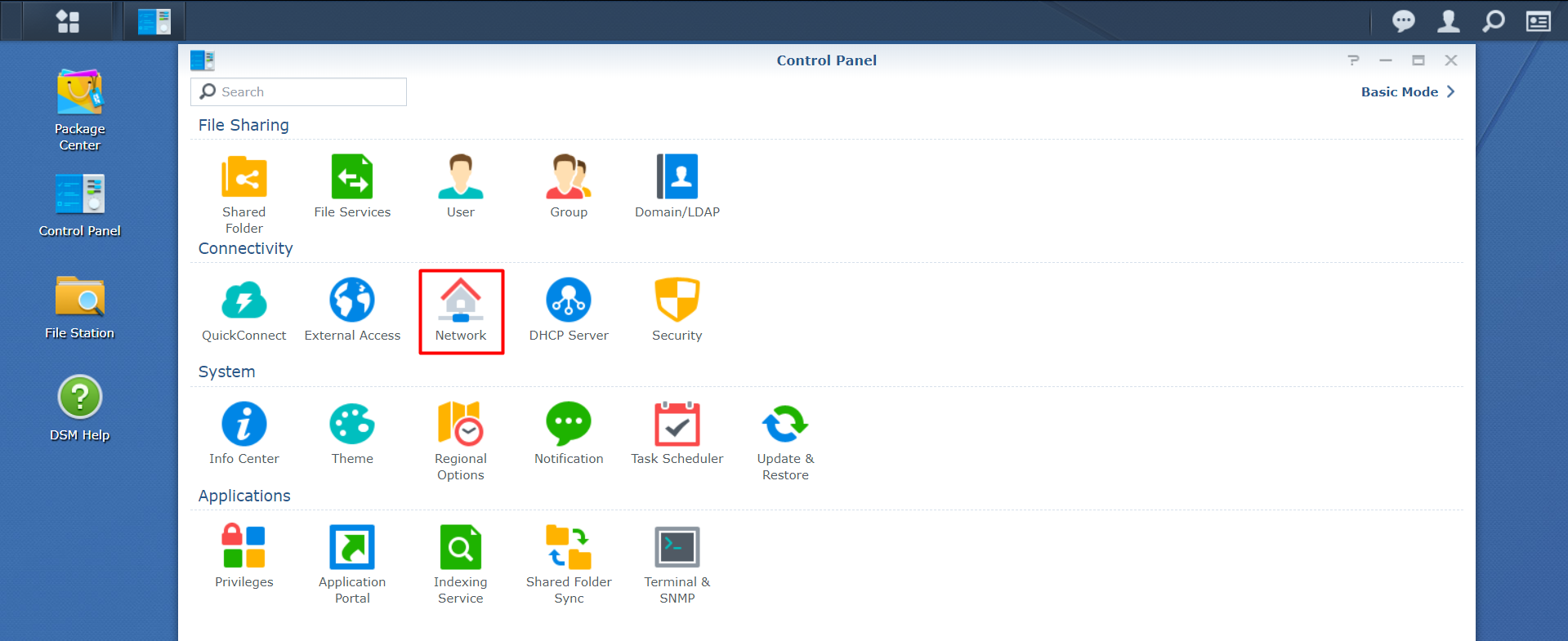 3. Navigate to Network interface -> Create -> Create VPN Profile.



4. Select OpenVPN (via improting a .ovpn file) and press Next.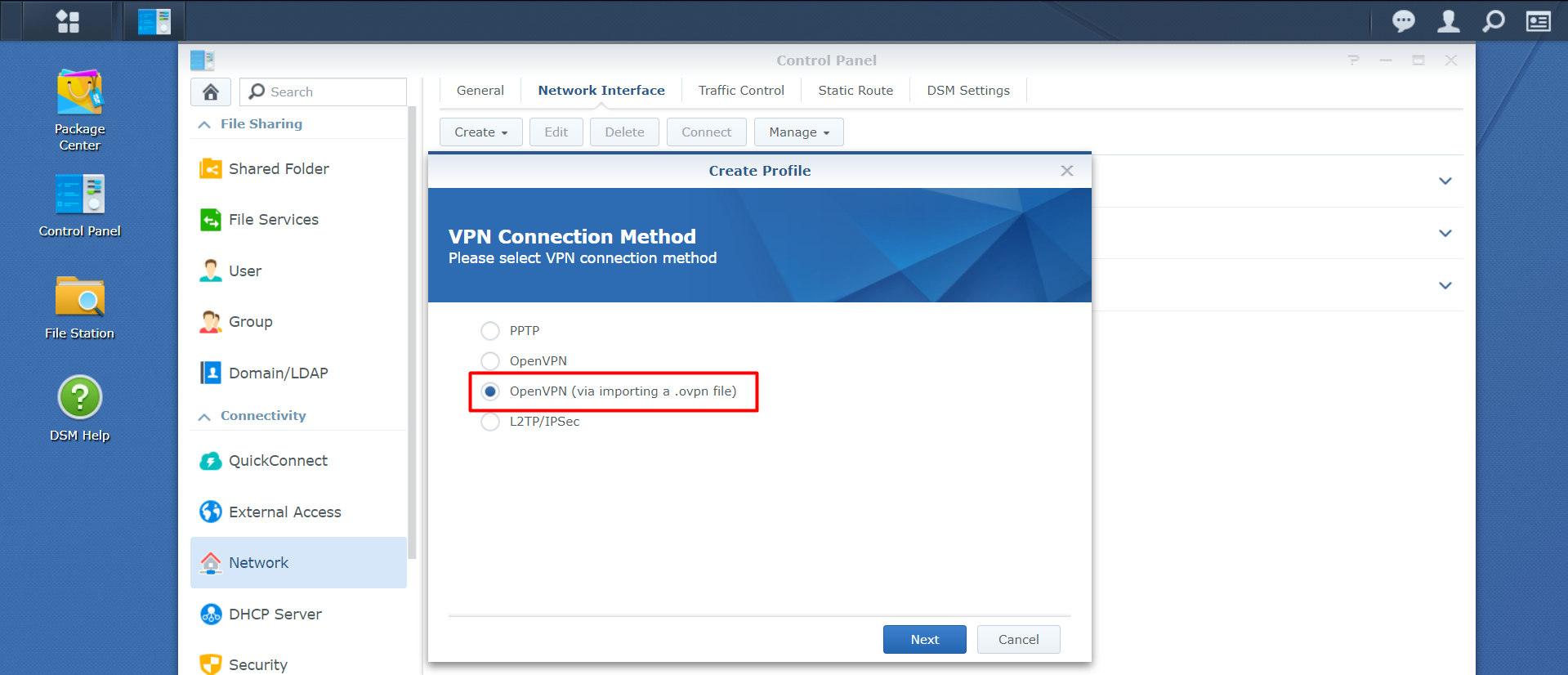 5. Fill in the fields as follows and select Next.
Profile name: Surfshark (you can name it as you prefer)

Username: Surfshark service username that you have collected in the beginning.

Password: Surfshark service password that you have collected in the beginning
Import .ovpn file: here you will have to import a configuration file of a server that you want to connect to. You can download the configuration files from here: https://account.surfshark.com/setup/manual

CA certificate: leave empty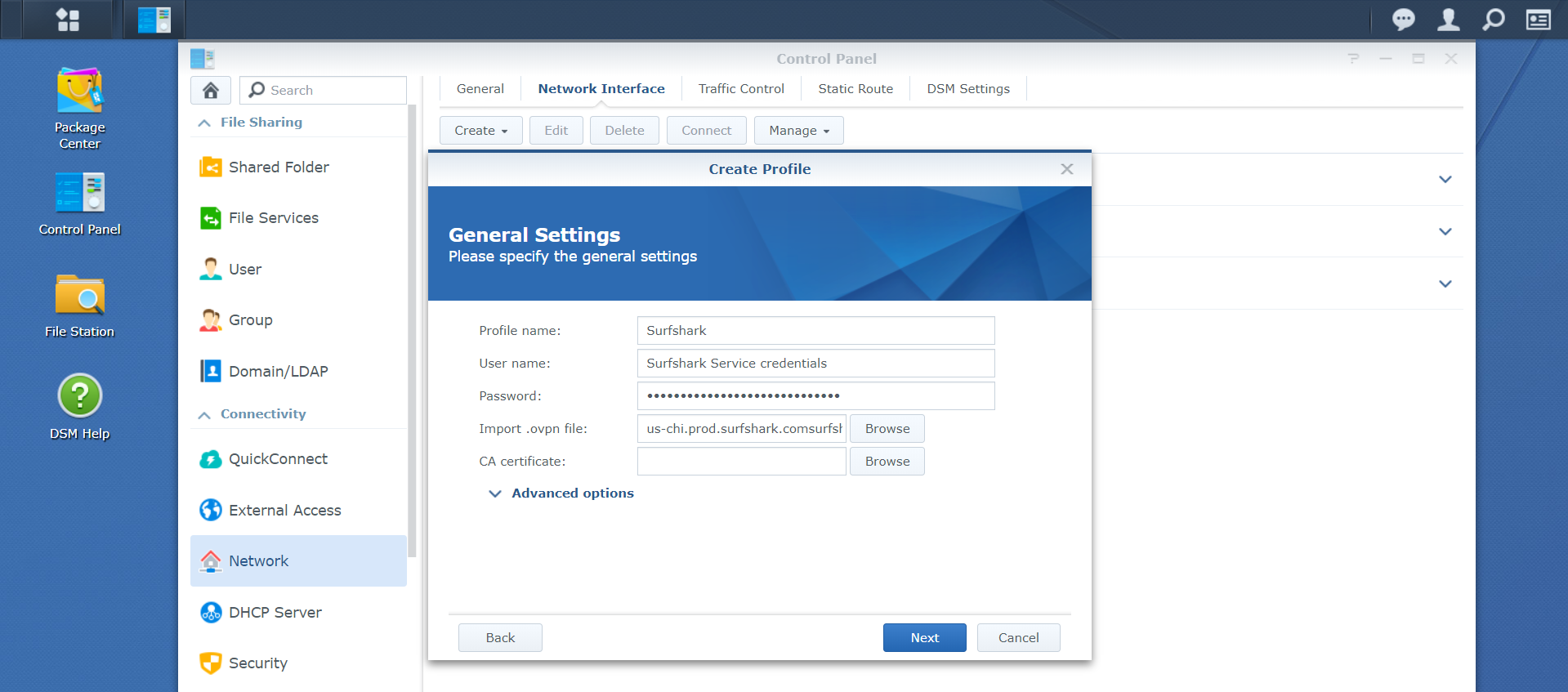 6. Check all available options and select Apply.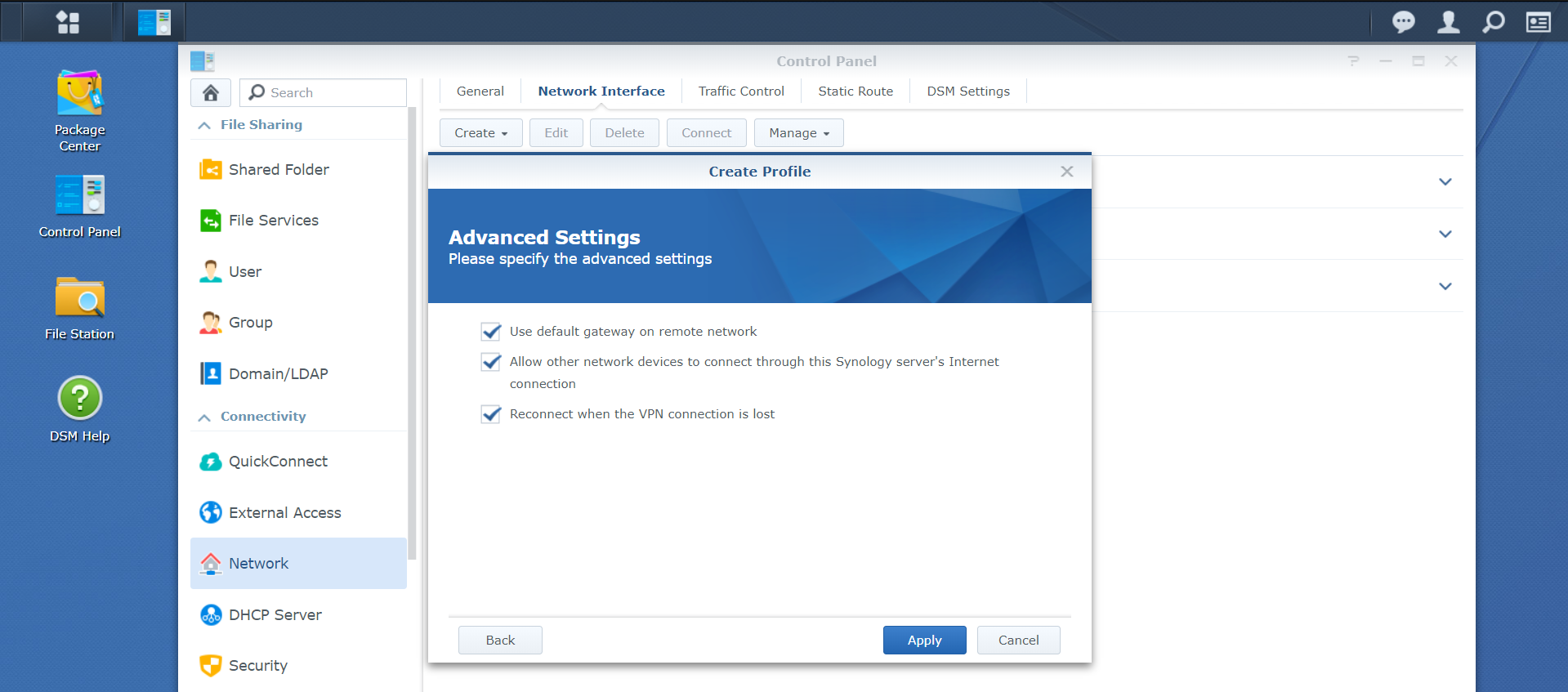 7. Select the created profile and press Connect.



After successful connection, the status of the profile will change to Connected and that's it! You are now using Surfshark on your Synology NAS!
Additionally, to check if you are connected successfully, please take a look at this article.