VPN Fusion is a new feature on Asus routers available on some models by updating the router's firmware. In this article, you will learn how to set up a WireGuard connection on VPN Fusion.

Note: WireGuard is supported by VPN Fusion firmware versions 3.0.0.4.388.20000 or later. For information on how to update your router's firmware, check out Asus' official website.

In order to proceed, you will need an active Surfshark subscription. You can see the available plans on our pricing page.

Here are the steps that we will go through:

Get your key pair

There are two ways we can go from here - either you already have generated a key pair and you'll be able to use it, or we will have to generate one. If you do have a key pair already, continue the tutorial as usual, and if you do not have one, click here.


I have a key pair
Go to this page, choose the Router option and click on WireGuard.



In the next window, click on I have a key pair.


Enter your public key and hit Save.



I don't have a key pair
Go to this page, choose the Router option and click on WireGuard.



In the next window, click on I don't have a key pair.



Click on Generate a new key pair.

Note: once the key pairs are generated, copy them and store them on your device, as you will not be able to check them again.


Choose a server
Once you have your key pair, you'll be able to see a Choose a location button - once you click on it, you'll be greeted with the full list of available locations to connect to. Select one and hit the download button.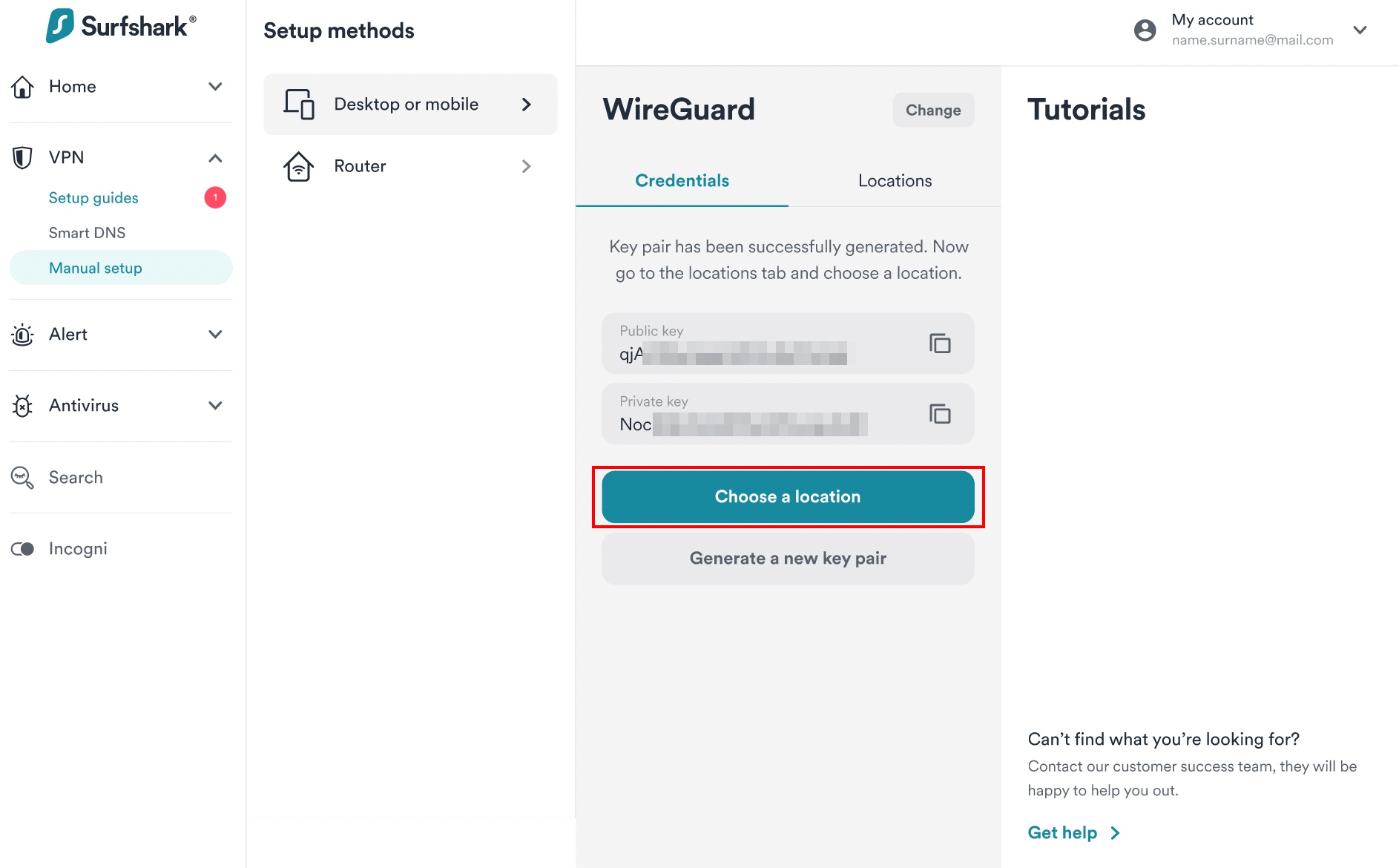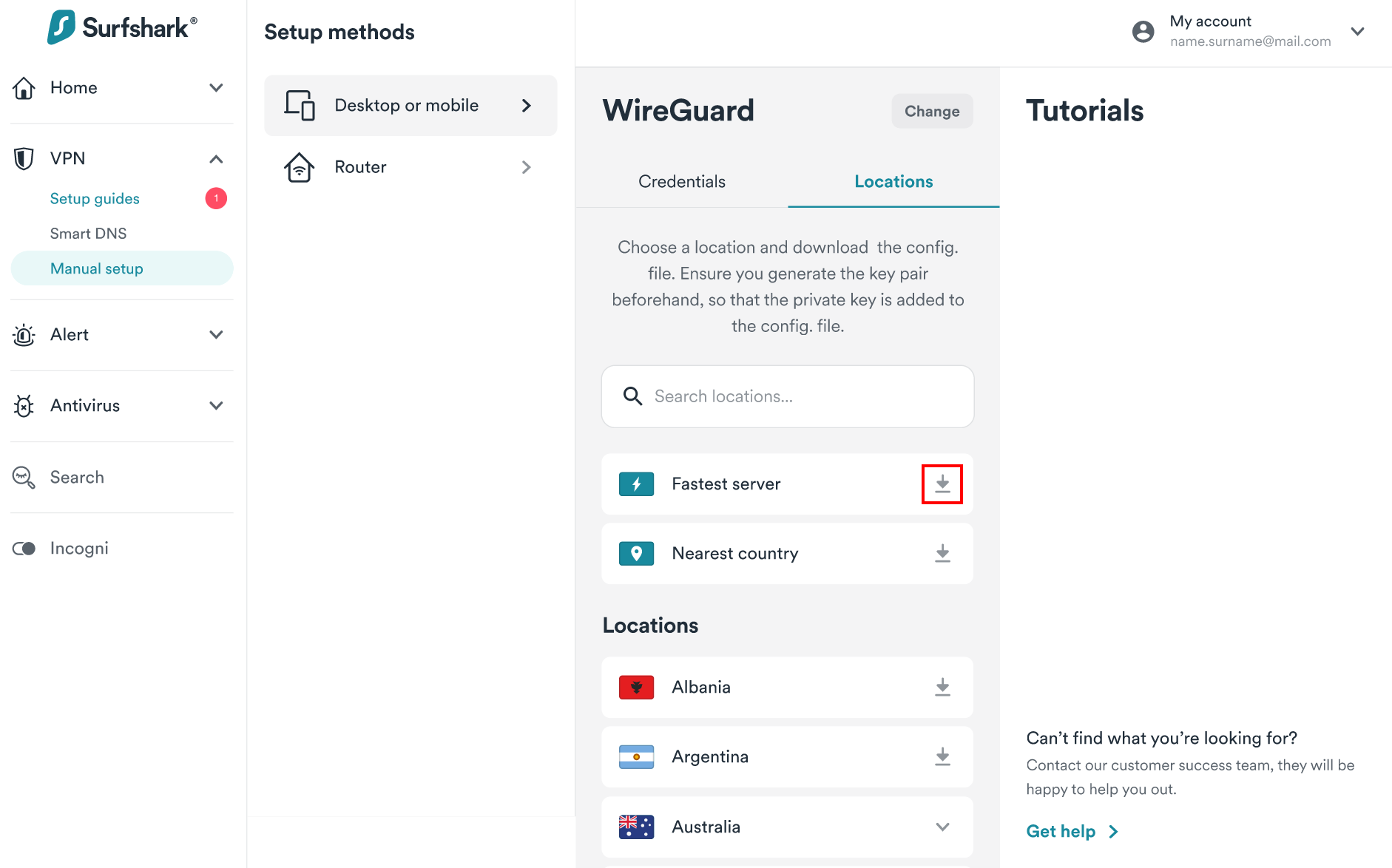 Configure the interface
Next up, log into your Asus router's web interface. You can access it by entering your router's default gateway IP address into your browser's URL bar. By default, it normally is 192.168.8.1.

Another option would be to simply enter this address: http://router.asus.com/

Once there you'll have to log in. By default, the username and password both are 'admin'.


On your router's web panel interface's left side, look for the VPN option and click on it. Once there, select the VPN Fusion tab.


Once there, configure a new connection by pressing on Add profile.



Change the VPN type to WireGuard and click on Upload Config. You will have to select the configuration file you have downloaded earlier.


Every field should now fill in with the respective server details after uploading the configuration file.


Now you need to configure which devices are affected by the VPN tunnel. You'll see an option to select the devices detected individually, or you can apply it to the entire network.


Simply click on the 'pen' icon (1) and the list will appear. Afterward, toggle the slider next to the device you wish to be affected by the VPN encryption (2).


Last step - enable the configured VPN Client profile for the connection to be established.



Make sure the connection is successful
And that is it - you've learned how to set up a WireGuard connection on your Asus router. It's always recommended to check whether your connection was successful after setting up a VPN for the first time. This can be easily done by doing an IP leak test and a DNS leak test which is available on our website.



You may also be interested in: