In this guide, we will show you how to edit, add, or remove the DNS settings on your macOS device.
1. Open System Preferences and navigate to the Network section.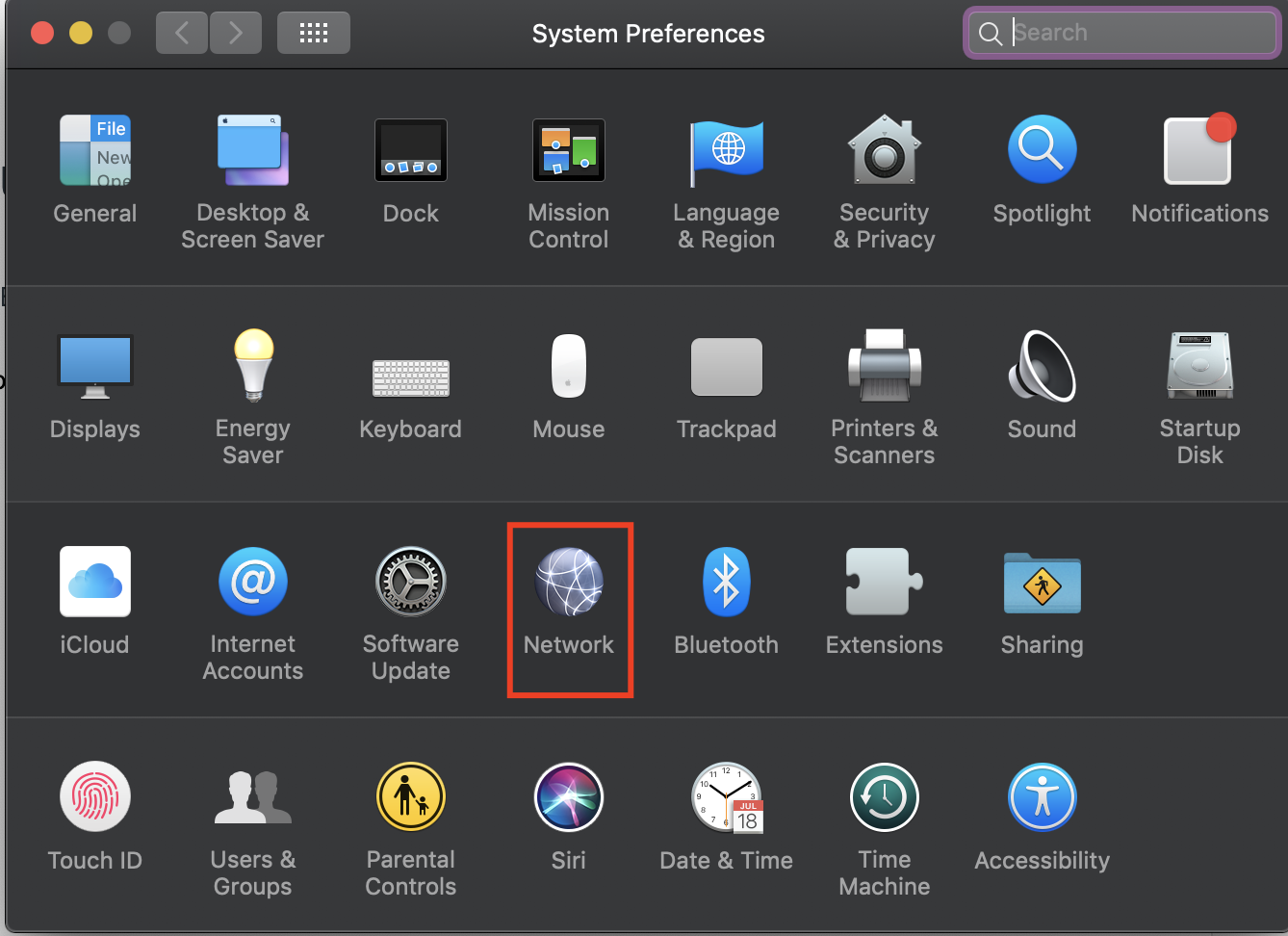 2. Select the network you want to configure your DNS on. In this case, we will be configuring our main Wi-Fi networks' DNS. After selecting the network, click on Advanced...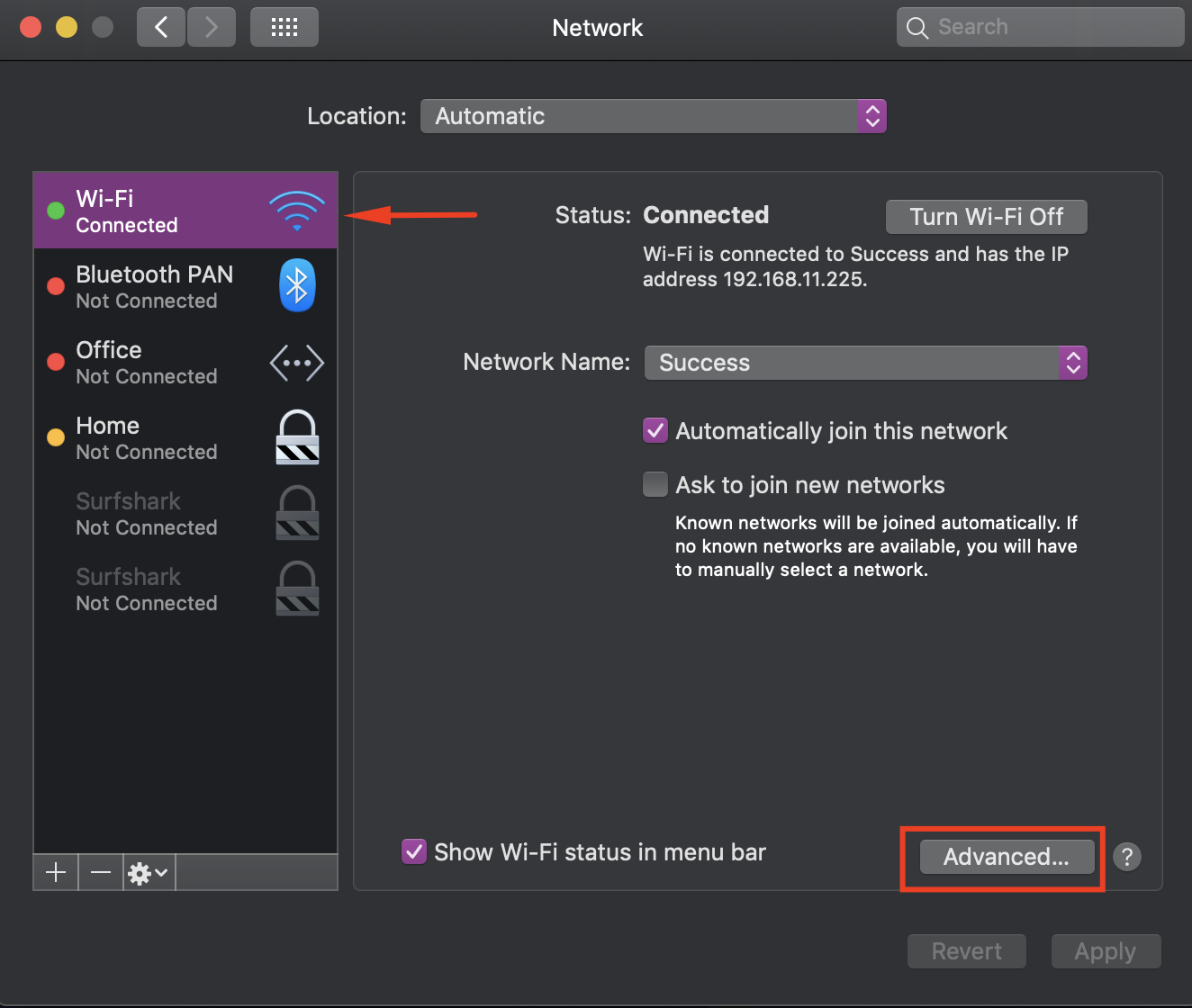 3. In the new window, select the DNS section. After that you will be able to add ( + ) or remove ( - ) DNS entries. In our case, we will be adding DNS addresses so click on +.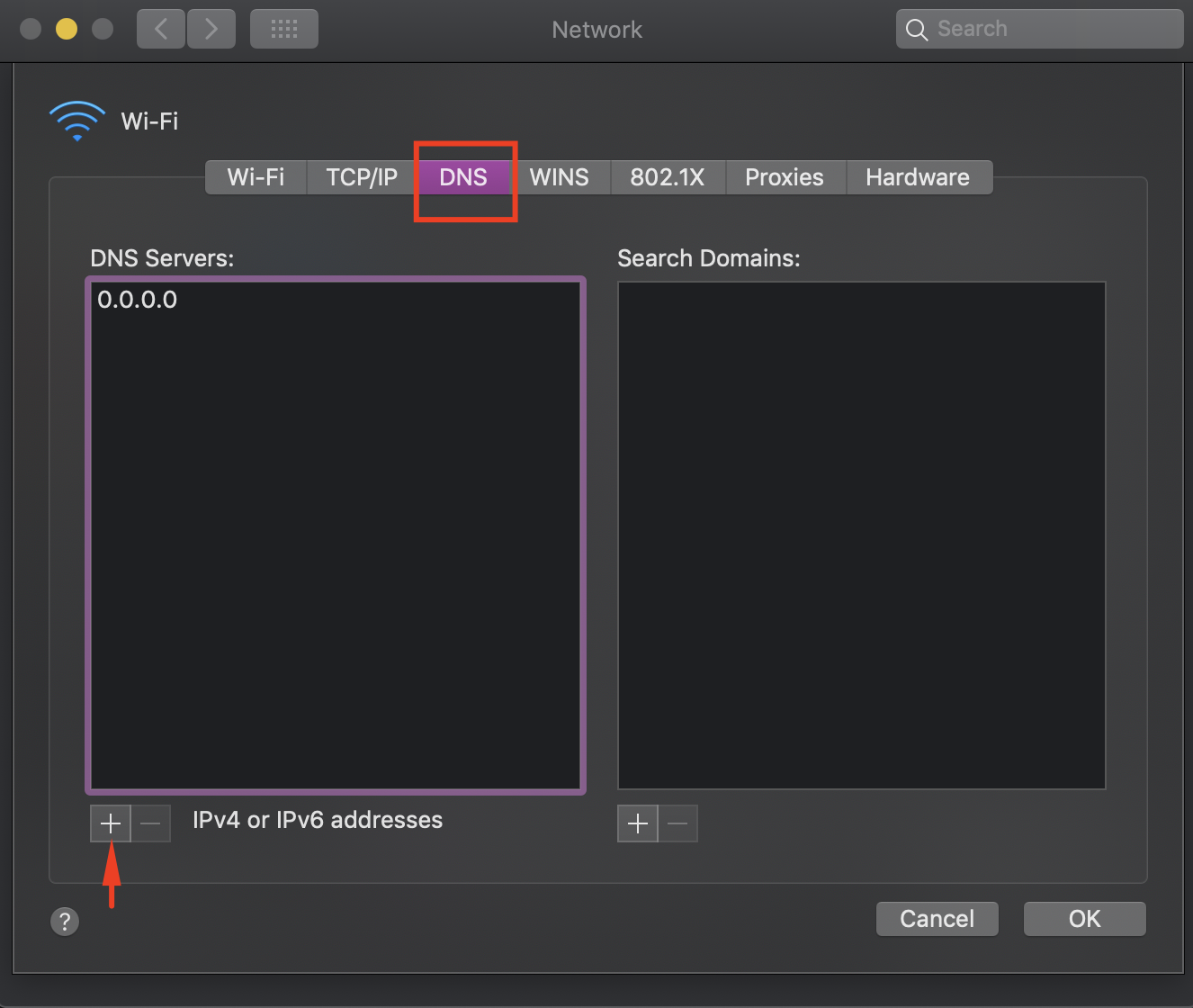 4. Because of a great performance, we recommend setting up OpenDNS (208.67.222.222 and 208.67.220.220). To edit a DNS entry, double click on the DNS address and you will be able to change it. If you want to remove it, select the DNS address by clicking on it once and then clicking the - sign.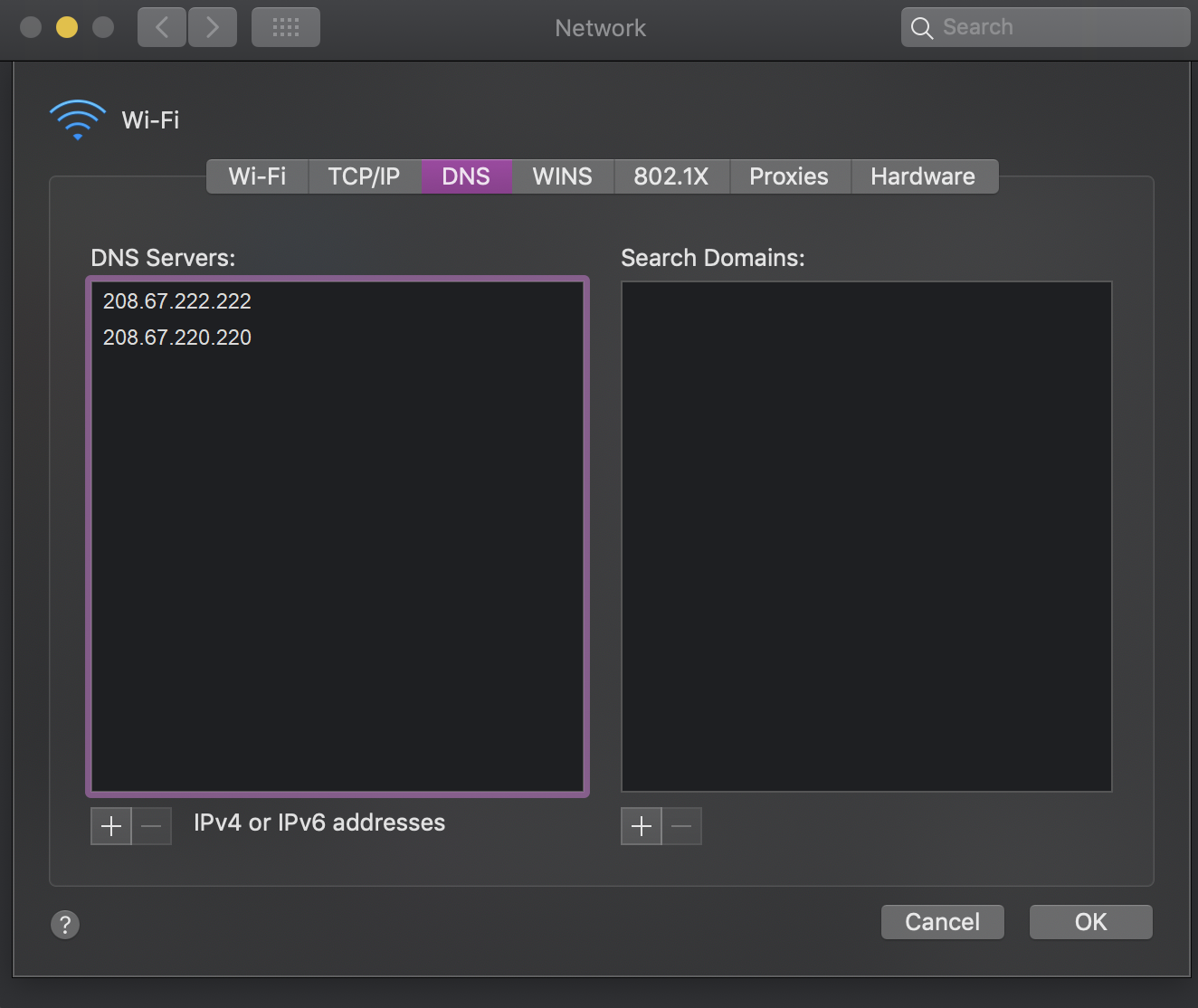 5. Now click OK and in the Network window, click Apply and the changes will be saved.



That's it, your DNS addresses are reconfigured!
If you have any further questions, feel free to contact our Customer Success Sharks anytime - they will help you out!