In this tutorial, you will learn how to manually connect to VPN servers on your iOS device. This feature can be beneficial if you are connected to a restricted network (hotels, airports, schools, etc.) or having some connectivity issues if using the regular connection method.


You will learn how to:
To use a manual VPN connection, you will need an iOS device running iOS 10.3 or later and an active Surfshark VPN subscription, which you can purchase here.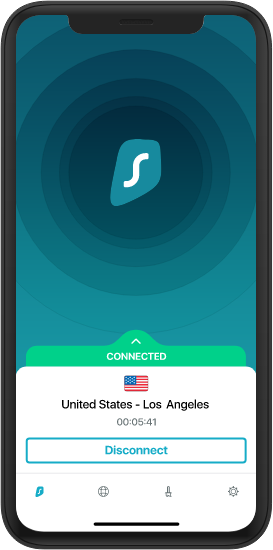 Find the Manual
conne
ction
configuration page
Let's assume, that you have already installed the Surffshark app on your iOS device. If you haven't installed it yet, please follow this article on how to do that.
Firstly, launch the Surfshark app.




Choose to Log in as an Existing user.




Instead of logging in, as you would usually do, select Manual connection.



Find Surfshark service credentials and server hostnames
To set a manual connection, you will need to get a hostname or an IP address of your preferred Surfshark VPN server, also Surfshark service credentials.

To find those details, click Get credentials, and you will jump to the required page on surfshark.com. You may need to log in before proceeding to this page. In that case, enter your email address and your password, then click Log in.




Tap on the Files tab and you will find the list of servers.




Find the server hostname under the name of each location.

If you wish to connect to Poland, find the hostname for Poland - Warsaw or Poland - Gdansk. If you prefer connecting to Finland, find the hostname for Finland - Helsinki.

You will need to enter this server address to the manual connection configuration window.




Tap on the Credentials tab and you will find Surfshark service credentials.

It is a good idea to keep this page open for now. You will need these credentials a bit later.




Connect to the VPN
Once you find all the necessary details, let's get back to the manual connection window.

Fill in all the details:

Username: Surfshark service username

Password: Surfshark service password

Hostname / IP: Hostname or the IP address of the server you want to connect to

If you're not sure what credentials or hostname you should use, refer to "Find Surfshark service credentials and server hostnames" part of this article.

Protocol: You can leave the default protocol (IKEv2) or choose your preferred one (OpenVPN UDP or OpenVPN TCP)

Ports: leave the default values


Click Connect.





The next thing you'll see will be the connection status window. If the connection was successful, you should see the connection status in a green bar, also your new IP address, and a button to disconnect.



To disconnect from the VPN, click the Disconnect button.


Congratulations - you have successfully configured a manual VPN connection! As long as you're connected, your location is private, and your sensitive data is secure.
If you have any further questions, our customer success team will help you 24/7 over a live chat or email.

You may also be interested in: