If you have a screenshot of the issue you want to get help on, you will most probably want to contact our Customer Success (Support) team and send it over to them so they could solve your issues.
To send the screenshot to our Customer Success Team, follow the instructions below!
1. Click on the support chat icon at the lower right corner of your screen.
2. Fill in the Name and Email fields and write us a message! Don't be afraid to text us, we don't bite, even if we are sharks. :)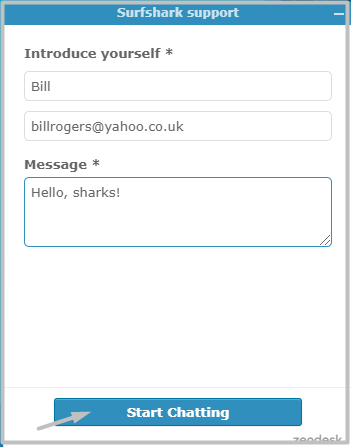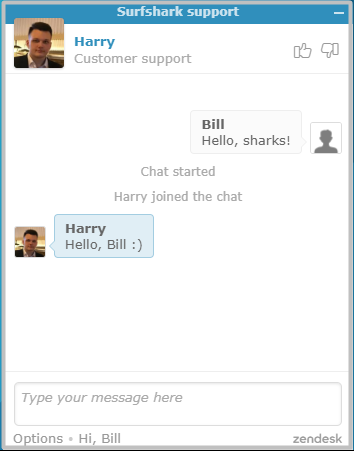 3. Once you've opened up the chat window, click Options and then Send a File.
4. A window will pop up. Locate the screenshot file in there, click on it and press the Open button.
5. After you send the screenshot, our Customer Success agent will look into your issue and solve it with top-notch expertise!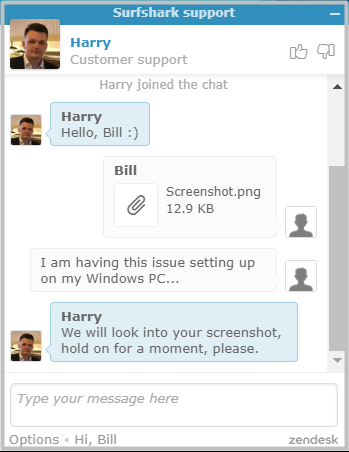 That's how you send a screenshot over chat. :)
If you want to send it through email, just attach the screenshot file to your email message and send it to support@surfshark.com
And if you do not know how to take a screenshot, you can follow this guide, it takes less than 60 seconds!