Follow this guide in order to set up a VPN client on your GL.iNet router with 3.x firmware.
If the interface of your GL.iNet router does not look like in this tutorial, you probably have a different firmware version installed. Proceed to this tutorial instead.


At first, collect your Surfshark credentials and configuration file(s).
Please note, that for this connection method you will need to use Surfshark service credentials, not the usual ones that you use to log in to the Surfshark website/app.

To get them, go to this page and switch to the Credentials tab at the top. It is a good idea to keep this page open for now. You will need these credentials a bit later.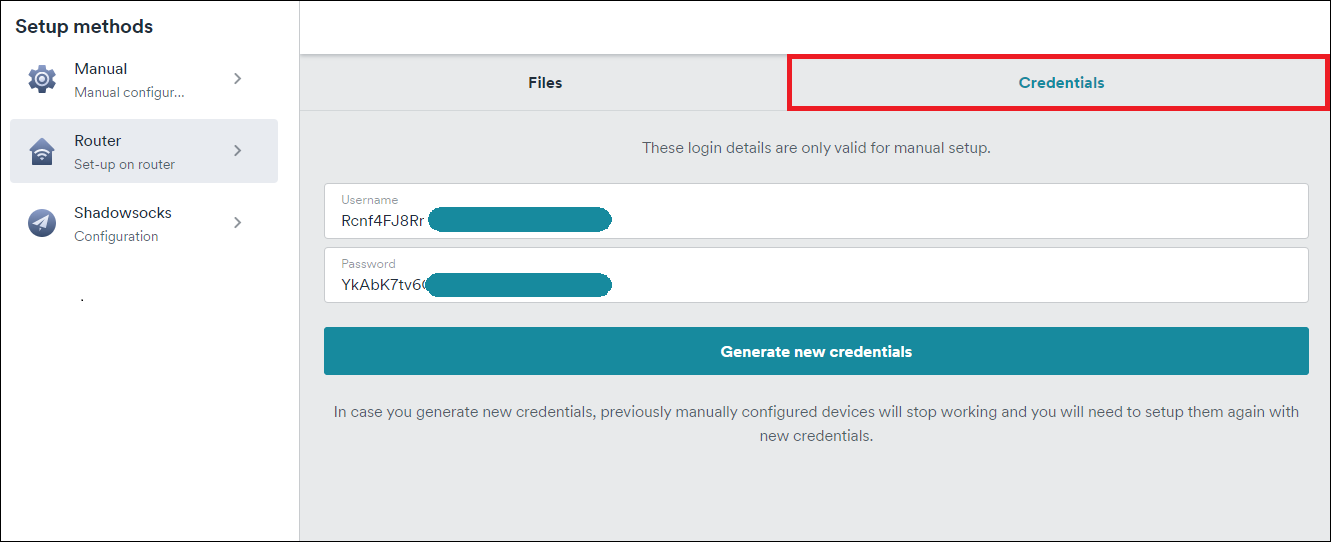 Switch to the Files tab, where you will find the list of all VPN servers.


Every server has a configuration file that you will need to use in order to connect to the VPN server. You can download all the configuration files from this page at surfshark.com.

Click on the black arrow to download the chosen file.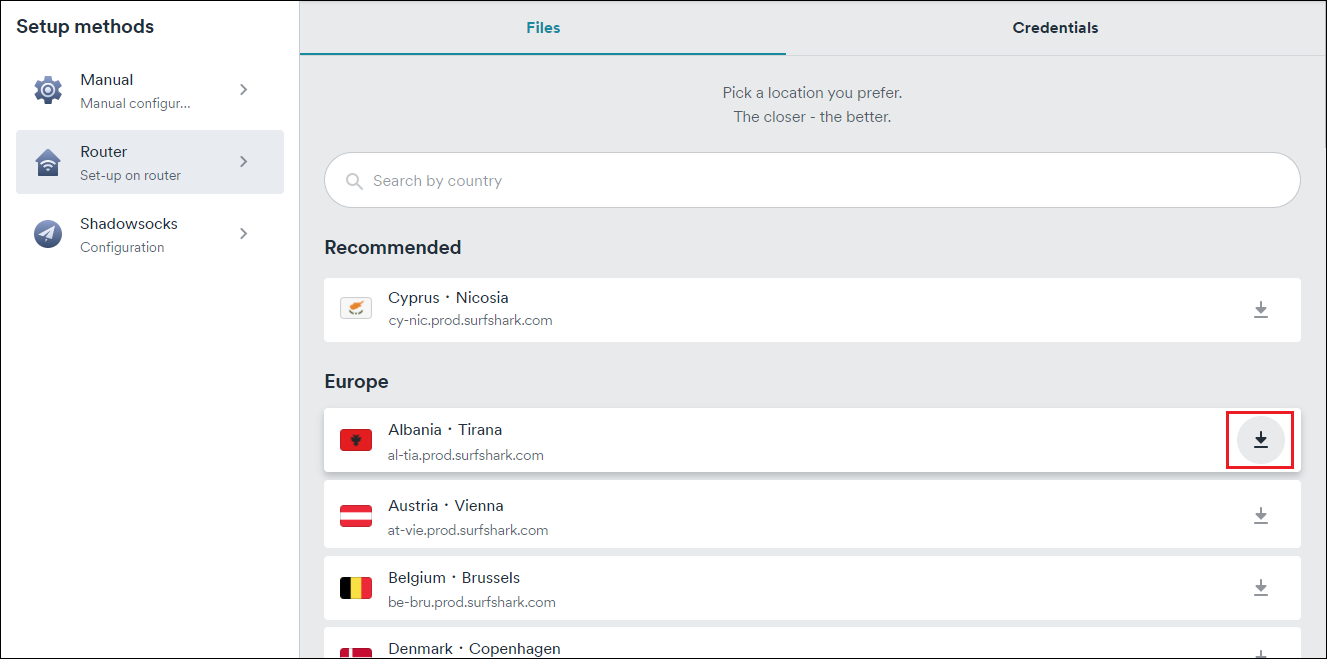 Then choose which file to download - UDP or TCP. Those are 2 different VPN protocols. We recommend the UDP protocol because it tends to be faster, but feel free to read more about different protocols and decide yourself.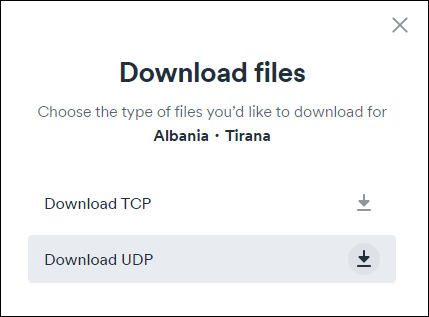 Now, when you have your credentials and configuration file already, let's proceed to the GL.iNet configuration.
Open the interface of your router using the browser. To do that, enter the IP address of your GL.iNet router to the URL address line.





The most common IP address of GL.iNet is 192.168.1.1. However, it might be different in your case, so check the box or the users manual of your router.






Navigate to the VPN -> OpenVPN Client ->

Add a New OpenVPN Configuration.






Upload the previously downloaded configuration file by navigating into the Downloads folder or simply drag the file to the upload area.





You will get to the new window confirming that the file was uploaded successfully. Also, you will be asked to enter your Surfshark credentials.



Description: enter the profile name of your choice

Username: Enter the username that you have collected at the beginning of this tutorial

Password: Enter the password that you have collected at the beginning of this tutorial

Click Submit





Now you will see your newly created VPN profile in the OpenVPN client section.



If you have more than one VPN profile, click the arrow to open the drop-down menu and choose the profile (Aus.Melbourne in this case)



Click Connect





That's it, now you're connected to the Surfshark server in Melbourne, Australia!



If you need to disconnect from the VPN, simply navigate to the OpenVPN client and click the Disconnect button




That's it, now you're successfully connected to our server!

If something is not going according to the guide, feel free to contact our Customer Success sharks and they will help you out!