If you're not sure what this feature is used for, you can read more about it here.
Here is our detailed tutorial on how to enable this function on your phone.
Smartphone used: Google Pixel 3XL running Android 10. Please note, that the interface might be slightly different with different phone manufacturers.
Launch the Surfshark app and go to the Settings page.




Click the button to enable the Override GPS location setting.




The pop-up message will say that you need to change certain settings on your device. Click the Let's go button.




You will be asked to enable developer options (developer mode) on your phone. This mode will just allow you to adjust more advanced settings on your Android. Click the Open settings button.




When you click the Open settings button, it will send you directly to the settings page of your phone. Open the About phone section.




Scroll down a little until you find the Build number section at the very bottom of the page. Quickly tap the build number 7 times. You will get a message that you have entered the developer mode.

Your phone might ask you to enter your password in order to enter the Developer mode.




Go back to the Surfshark app and proceed to the next step. To do that click the blue arrow at the top-right corner.




The next step is to choose Surfshark as your mock location app. Click the Open Settings button, it will send you to the settings page of Developer mode.




Scroll down a little and you will find a function to select mock location app. Click on it.




A pop-up window will open with several (or just Surfshark) applications listed. Choose the Surfshark app.




Go back to the Surfshark app. You will see a message that the setup is complete. Click the Close button.








Great, now the mock GPS function is enabled on your phone. Your GPS location will be overridden to match the location that you connect to using our VPN.

Let's test if it works well.

For a test, we can connect to the server in Azerbaijan (Baku).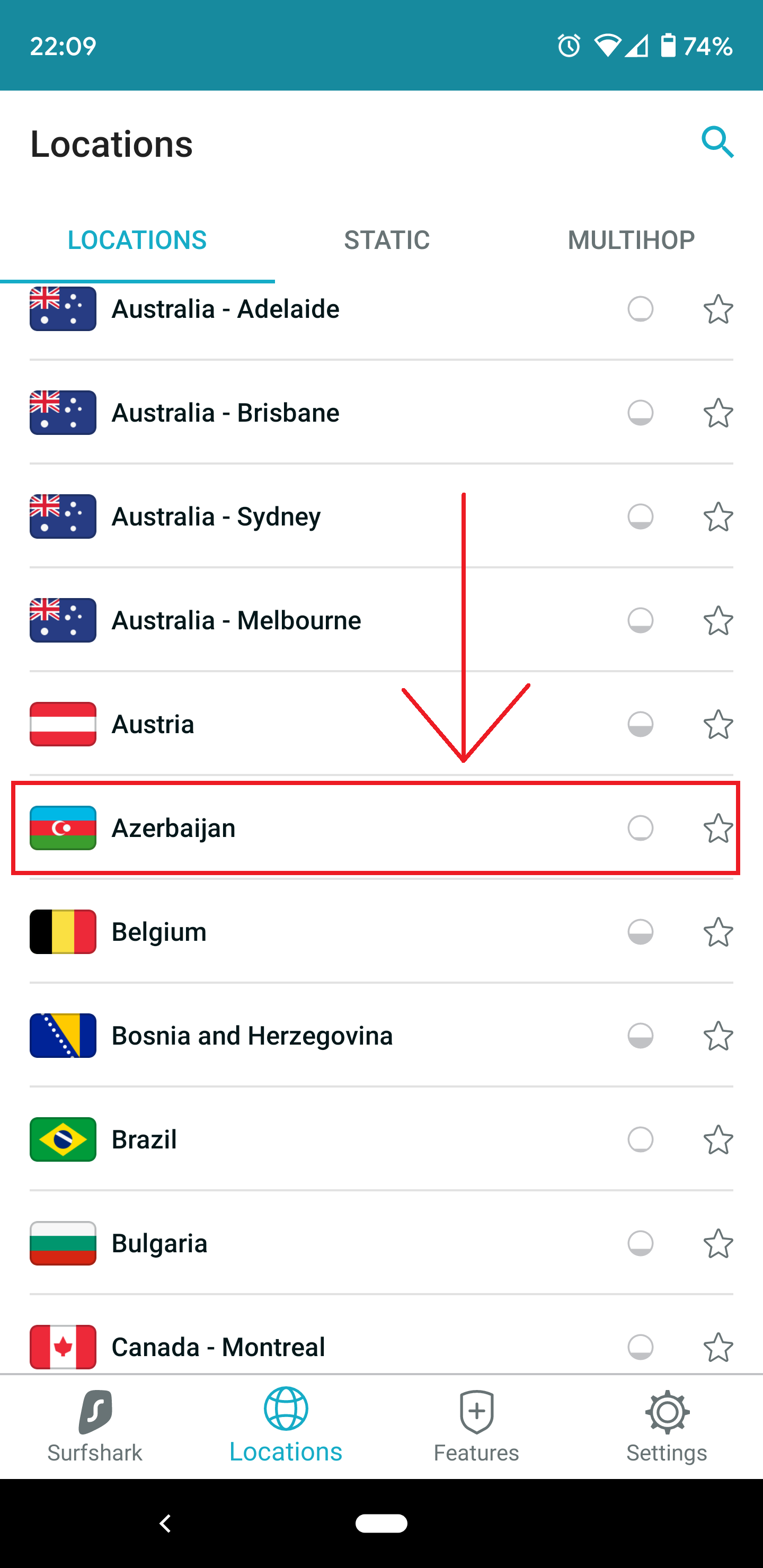 Okay, it's connected. Let's see if the Google Maps app can recognize the location.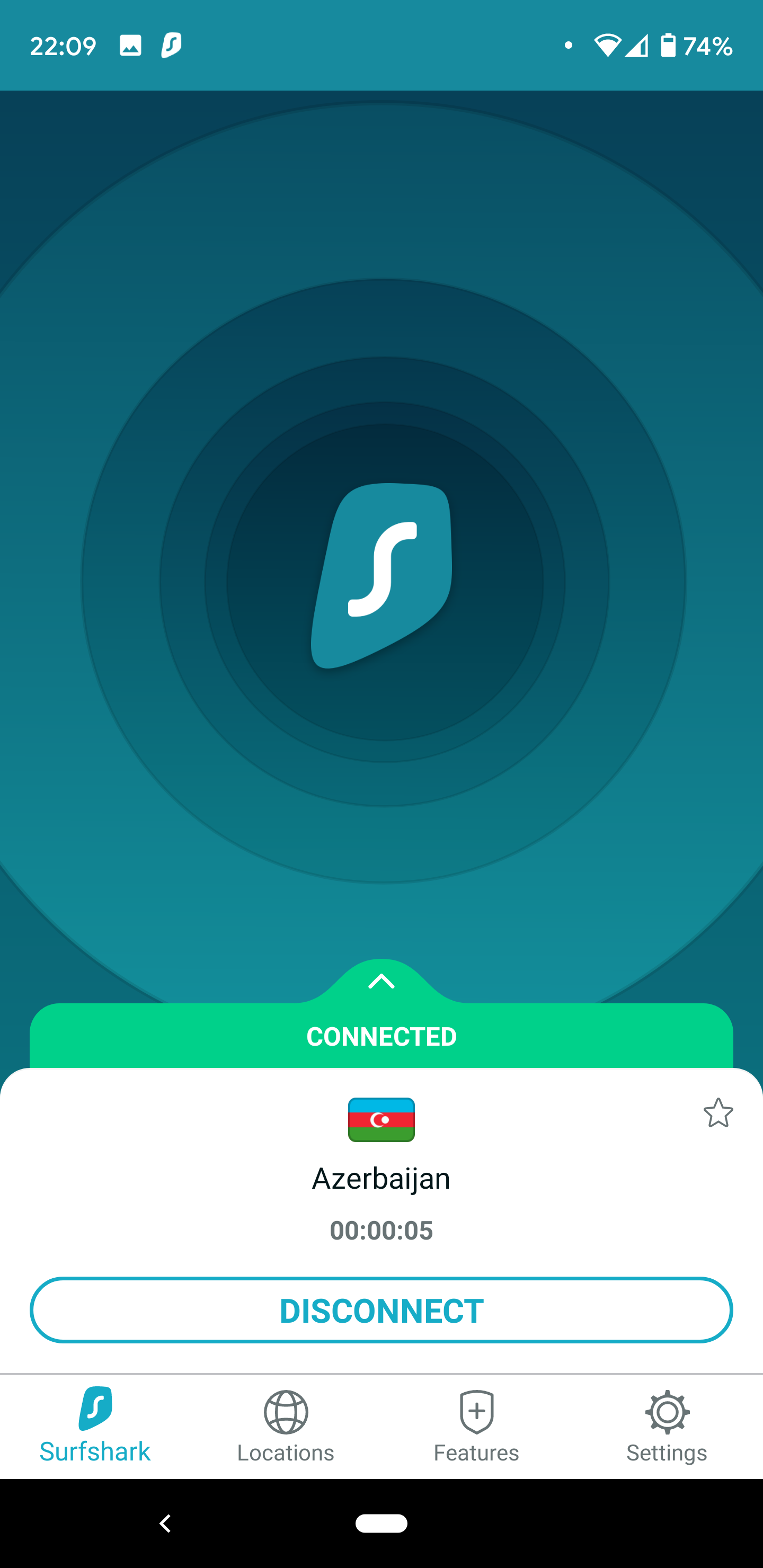 Open the Google Maps application. Looks like we are in Azerbaijan now!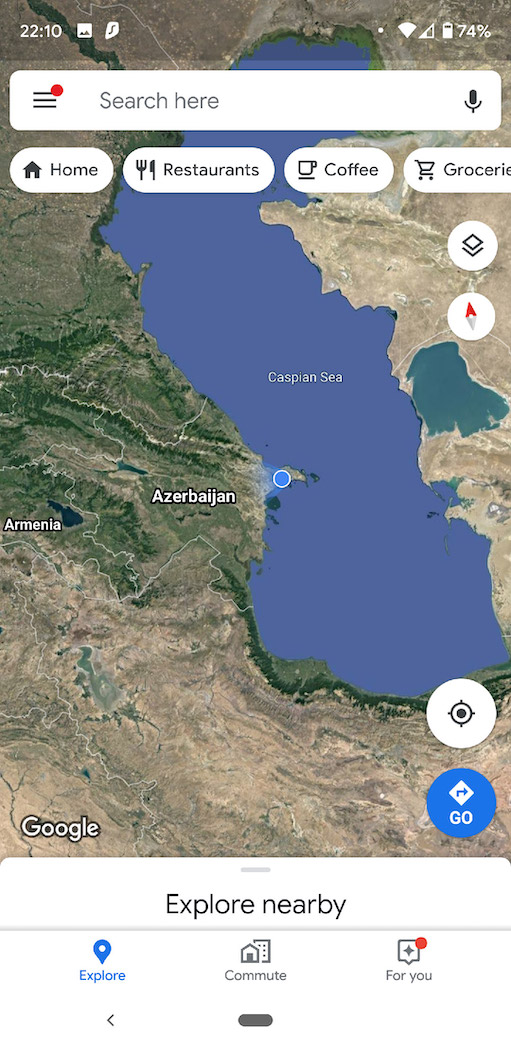 Do not forget to turn this function off before requesting an Uber driver or ordering a pizza to make sure your order does not go to the middle of Azerbaijan.



If something is not going according to the guide or you have some further questions, feel free to contact our Customer Success sharks anytime and they will help you out!