If you are experiencing connection issues while using Surfshark Windows application, here are a few simple solutions that might resolve these problems.
Connecting to a few different locations.

Changing connection protocol:
Open Surfshark and select Settings.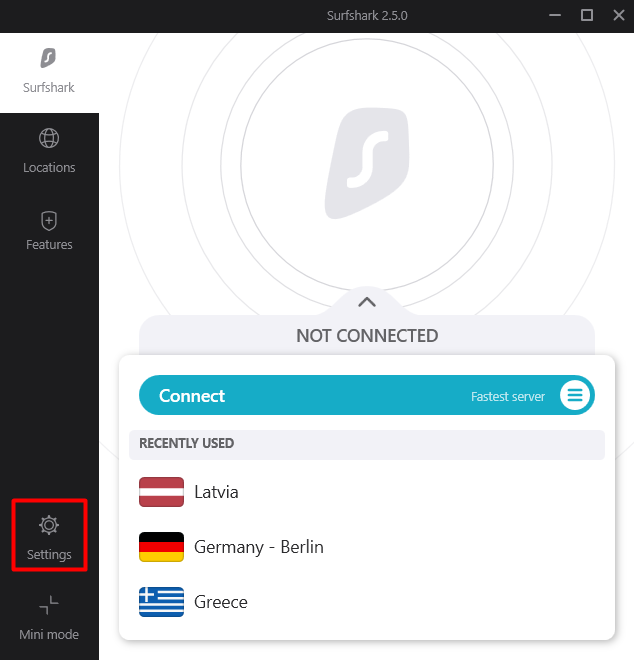 Select Advanced.
Under Protocol section, select any of the four protocols and try connecting.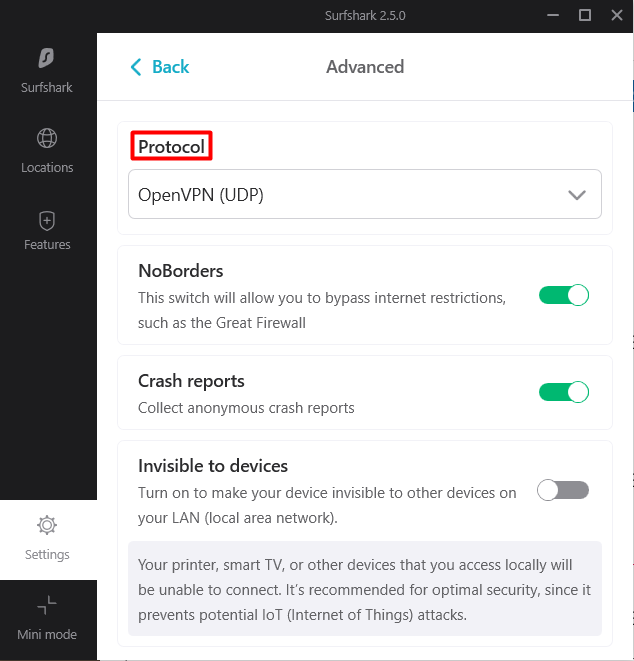 Restoring original settings of the application:
Open Surfshark and select Settings.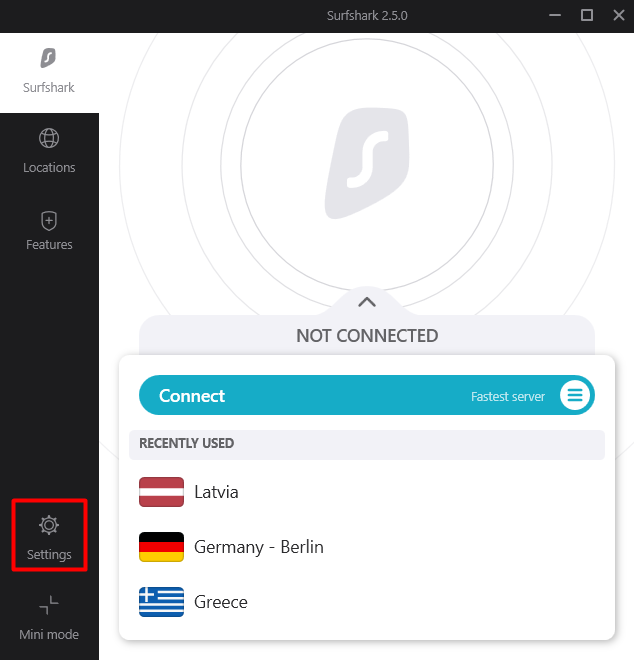 Scroll down and select Help.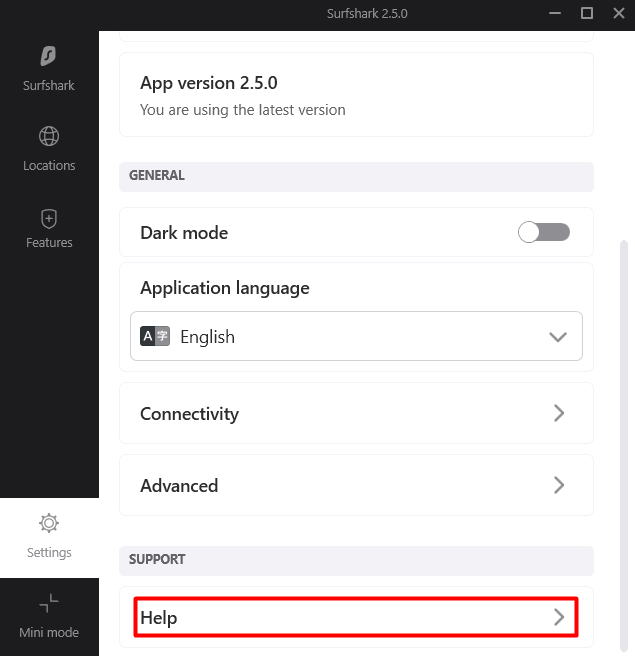 Select Diagnostics.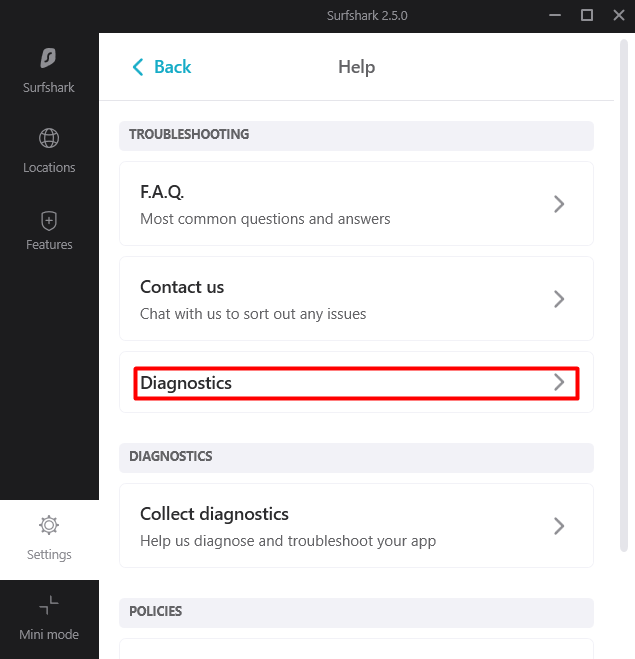 Press on Restore original settings.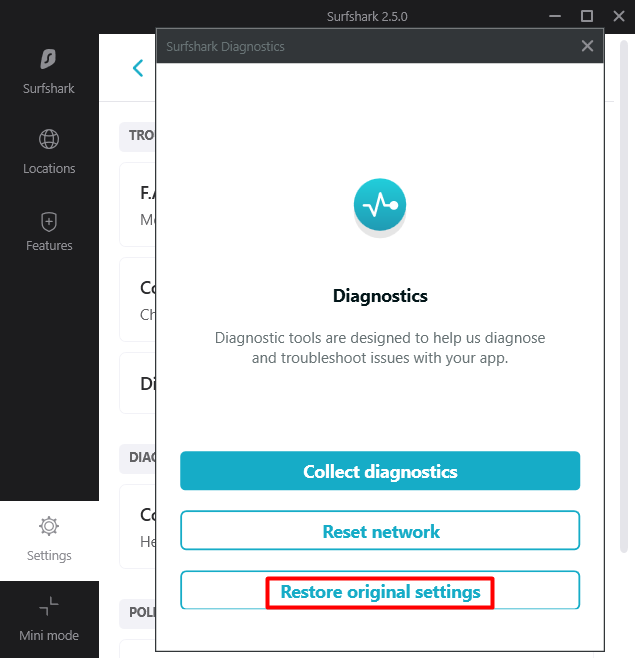 Select Restore.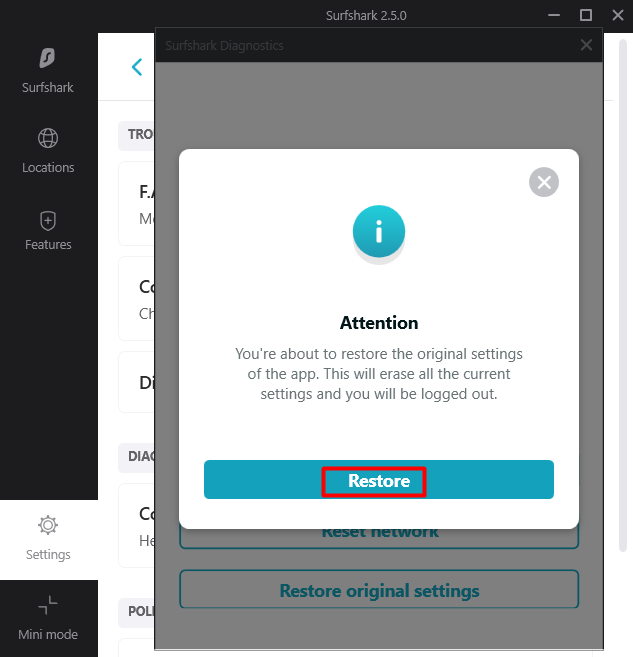 Once the process is finished, you will be prompted to log in to your account. When you do that, try to connect to our servers again!
If you're still having problems, you can contact our support agents by clicking on one of the buttons below.