You can set up an OpenVPN connection on your Android device to connect in countries with internet restrictions.

1. Go to this page. Switch from Files to the Credentials tab where you will find your credentials for a manual VPN connection. You will need to use these credentials for OpenVPN connection instead of your regular username/password.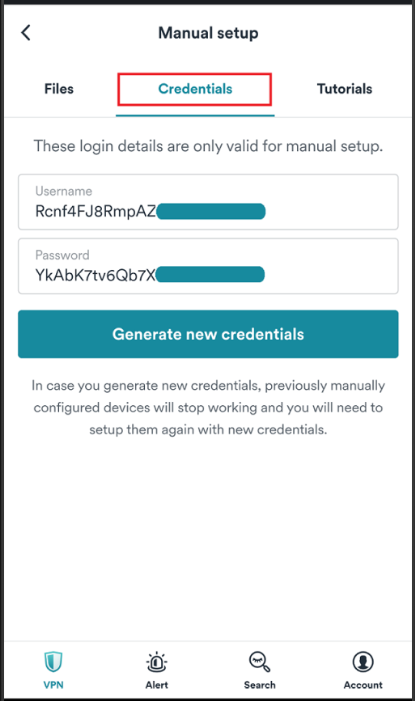 2. First, download one of the Surfshark OpenVPN configuration files from links below that are highlighted in blue:
Australia servers - Australia server #1 Australia server #2
Germany servers - Germany server #1 Germany server #2
Hong Kong servers - Hong Kong server #1 Hong Kong server #2
Japan servers - Japan server #1 Japan server #2
Singapore servers - Singapore server #1 Singapore server #2
South Korea servers - South Korea server #1 South Korea server #2
Taiwan servers - Taiwan server #1 Taiwan server #2
Thailand servers - Thailand server #1 Thailand server #2
UK servers - UK server #1 UK server #2
US servers - US server #1 US server #2
3. Download OpenVPN Connect client. You can get it here.
4. After installing the OpenVPN Connect client, launch it and select OVPN Profile.
5. Click the menu button at the top-left corner of the app and click Import Profile tab.

In some versions of OpenVPN application, the Import Profile page will open automatically.
6. Choose to import profile as a file.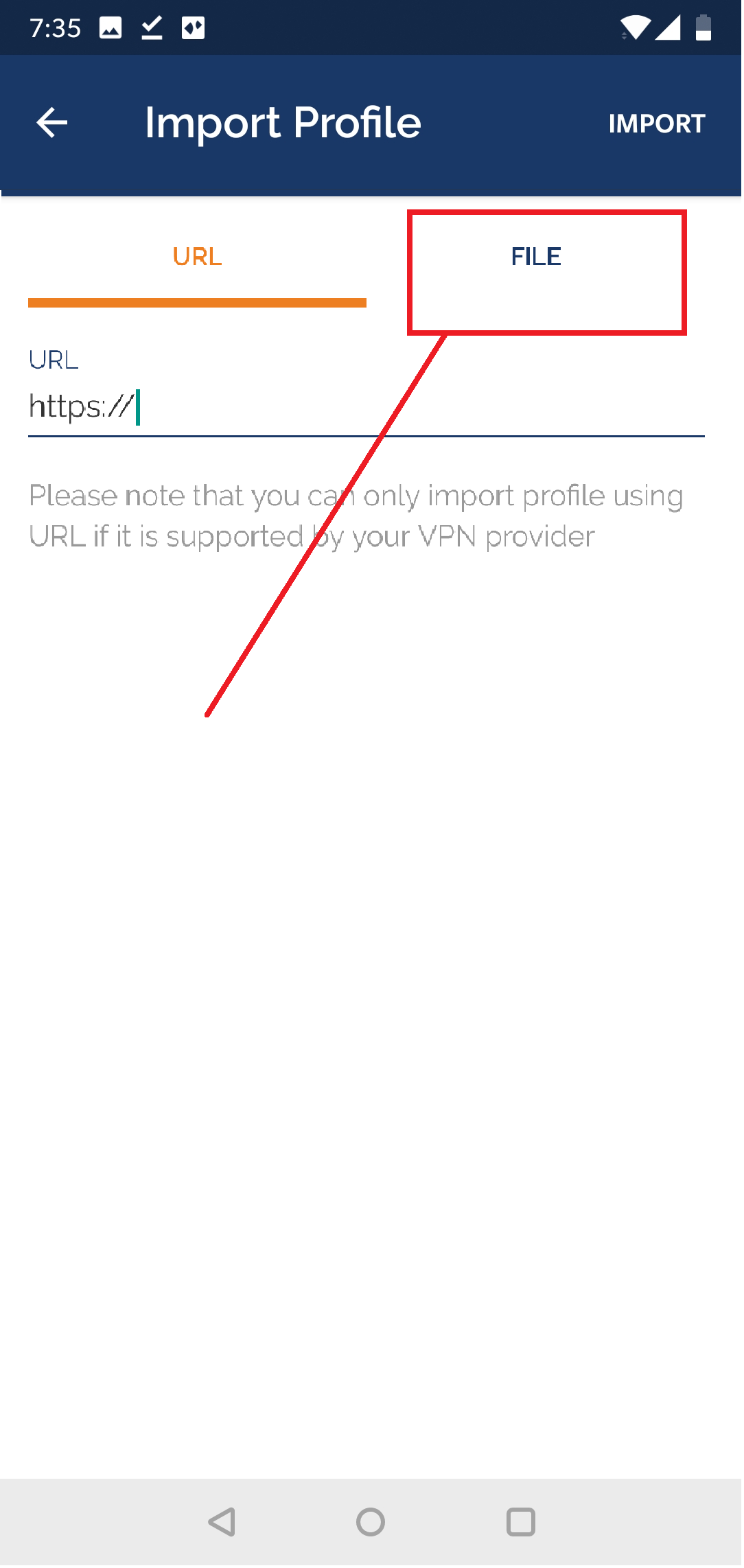 7. The list of folders will appear. Open the folder with the downloaded files ( "Download" folder). Open in and there you will find the downloaded configuration file. Click on the configuration file, then click the Import button.
8. You can name the Title the way you prefer. Enter the Surfshark service credentials from step 1.


9. After you add the profile, click on it to connect. You may be prompted to agree that you trust the service, click OK. As you already know, we have a strict No Logs policy and do not monitor traffic.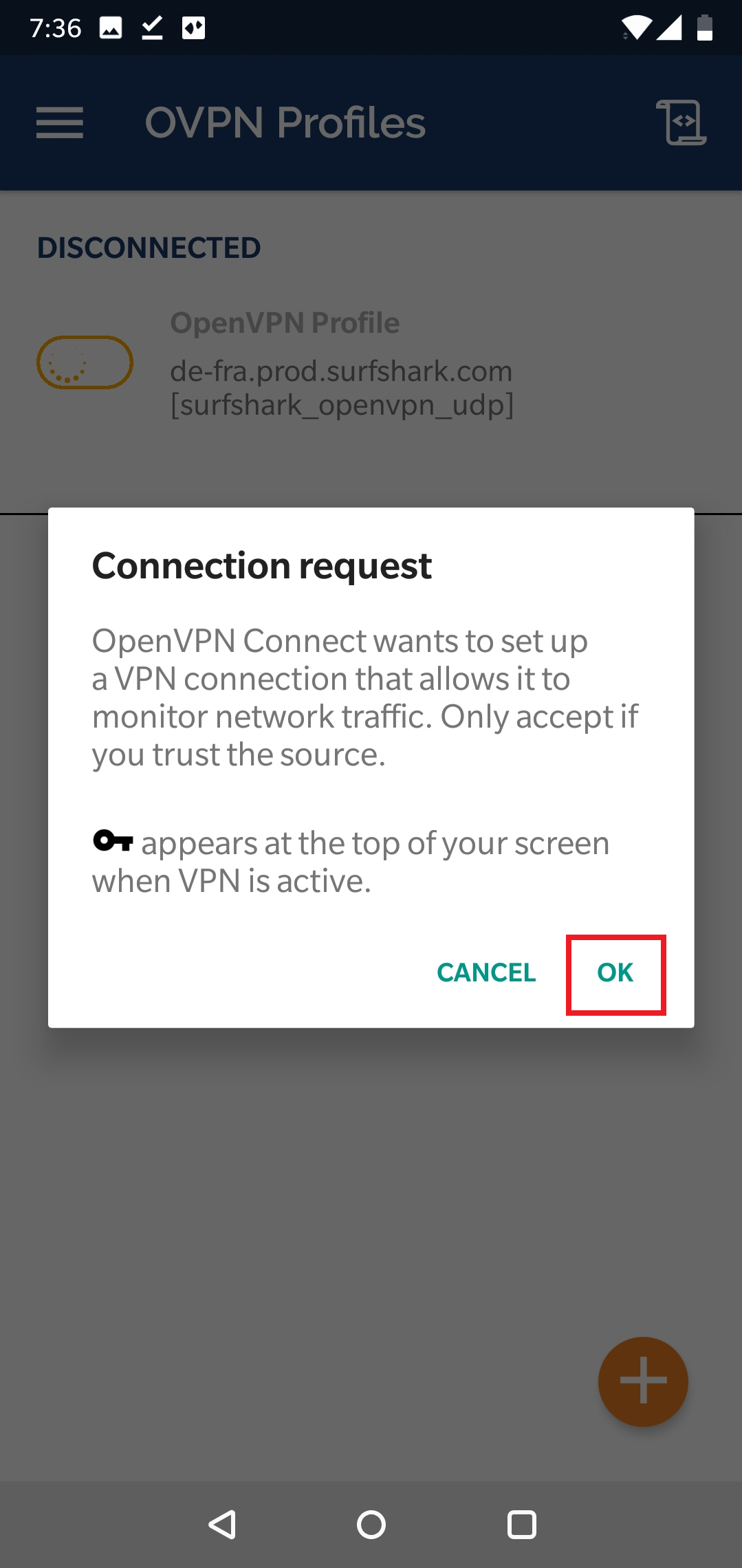 10. After you make a connection, the status will turn green.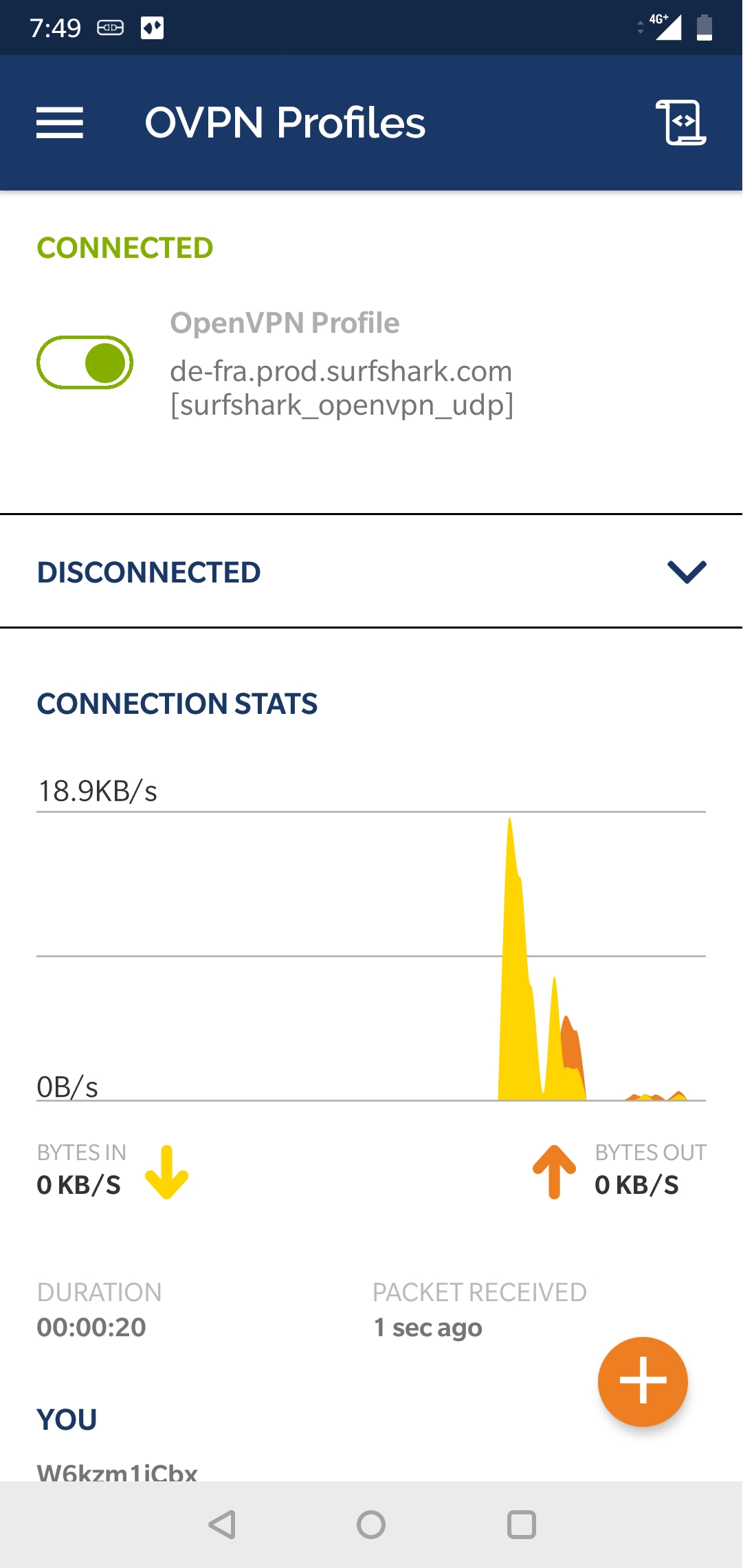 11. To make sure your connection is secure you can follow the steps on this page.


You are now successfully connected to OpenVPN protocol. Wish you safe surfing with the sharks!