Should I use Kill Switch?
Getting a VPN means you're ready to take control of your privacy and online safety. So check out this article to learn more about the Kill Switch and how to use it with Surfshark app.
Kill Switch is a smart feature on Surfshark apps for Windows, macOS and iOS and Android. In short, it turns off your internet connection if the VPN connection drops, protecting your personal data and location from unplanned exposure.
You want to turn on the Kill Switch if you happen to work with lots of sensitive data, for example, you're a journalist writing a big story. Work with confidential information requires being extra careful as a freelancer since you're personally responsible for it. Especially if you frequently switch between public WiFis.
Besides, we all get that occasional torrent file. Turn on the Kill Switch and you'll be protected from any unintentional leaks resulting in an ISP notice.
Surfshark's Kill Switch for Windows
In Surfshark for Windows PC, Kill Switch won't allow you to surf the net once disconnected from Surfshark.
Since Kill Switch is not turned on by default, here is how you do that:
Open Surfshark app and select Settings.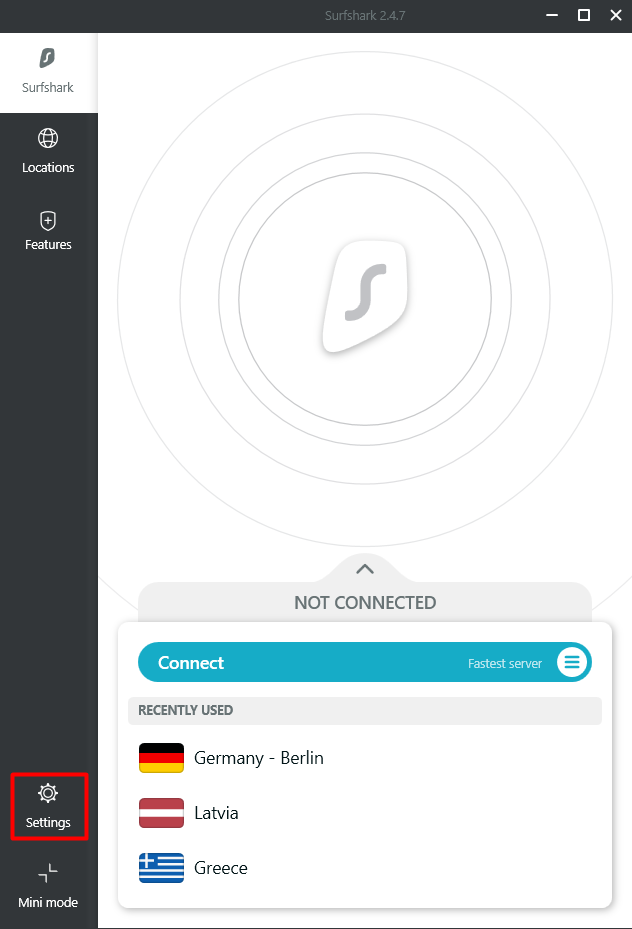 Once there, click on Connectivity in the general section.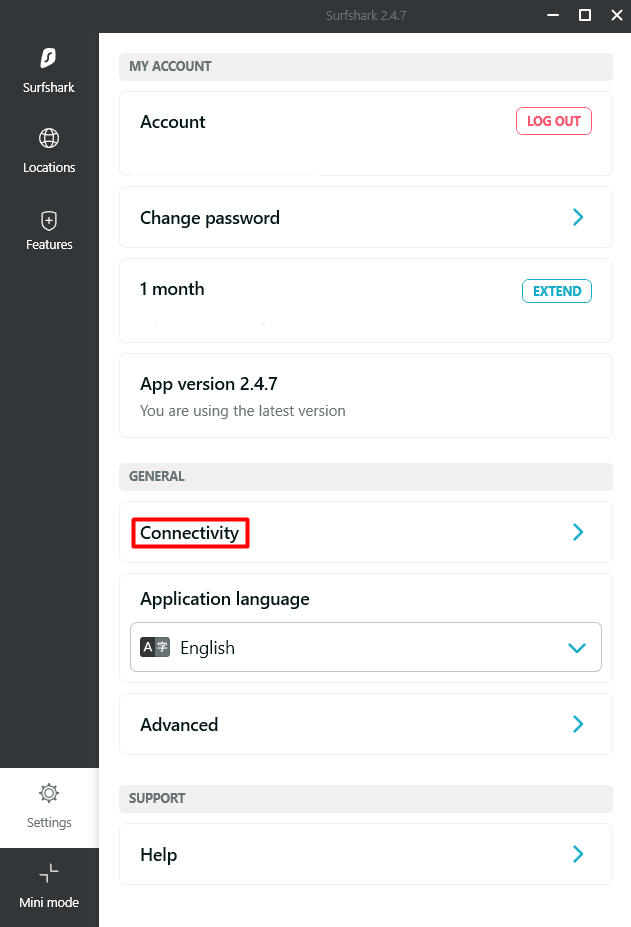 To enable Kill Switch, click on the right-hand side button. A new dialogue box will appear to inform that you won't access the internet without the VPN. Click Continue to enable Kill Switch.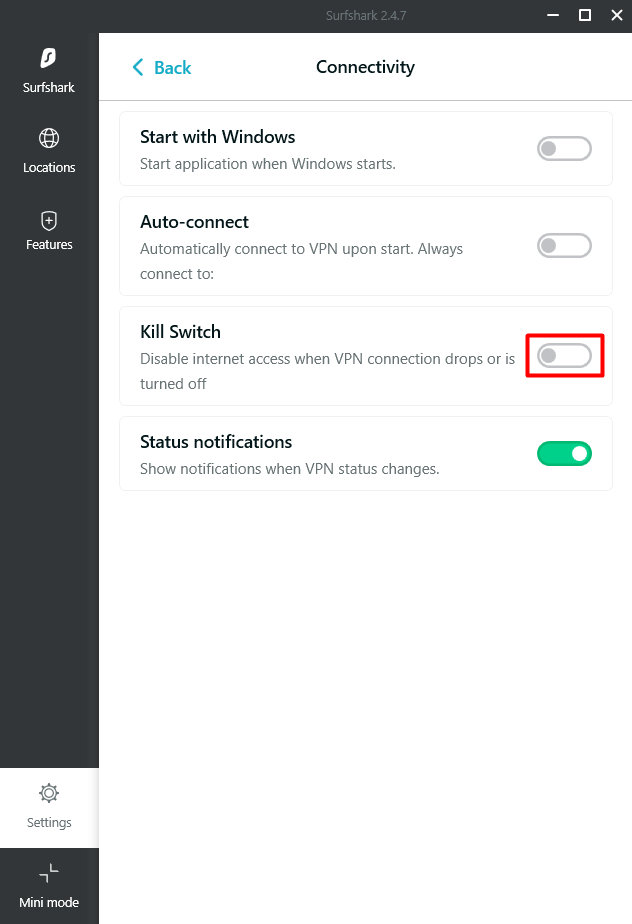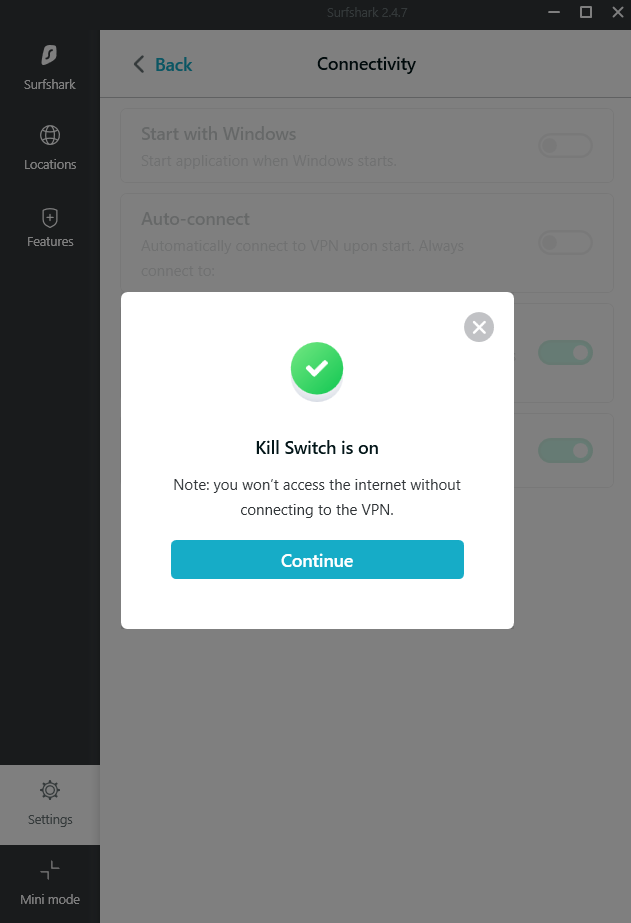 Now the button on the right-hand side will be green. That means Kill Switch is on.
Note: Kill Switch has an affect on your internet connection even if you've quit or logged out of the app.
Surfshark's Kill Switch for macOS
In Surfshark for macOS, Kill Switch is turned on by default. The smart feature reconnects you and maintains the connection in case of any disruptions
To check Kill Switch status, open the Surfshark macOS app. Then, press on Surfshark in the top left corner.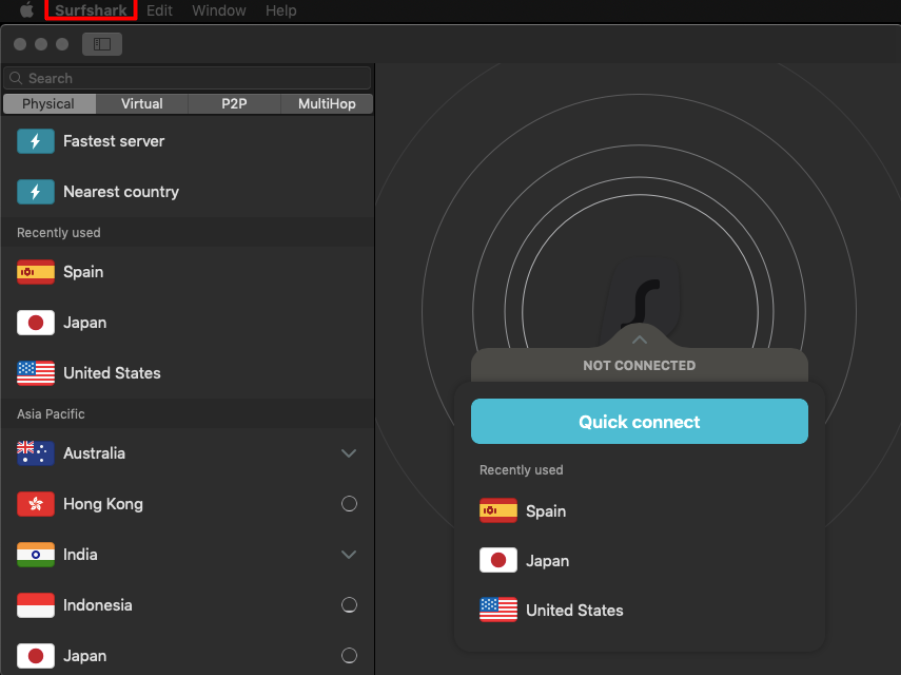 Select Preferences.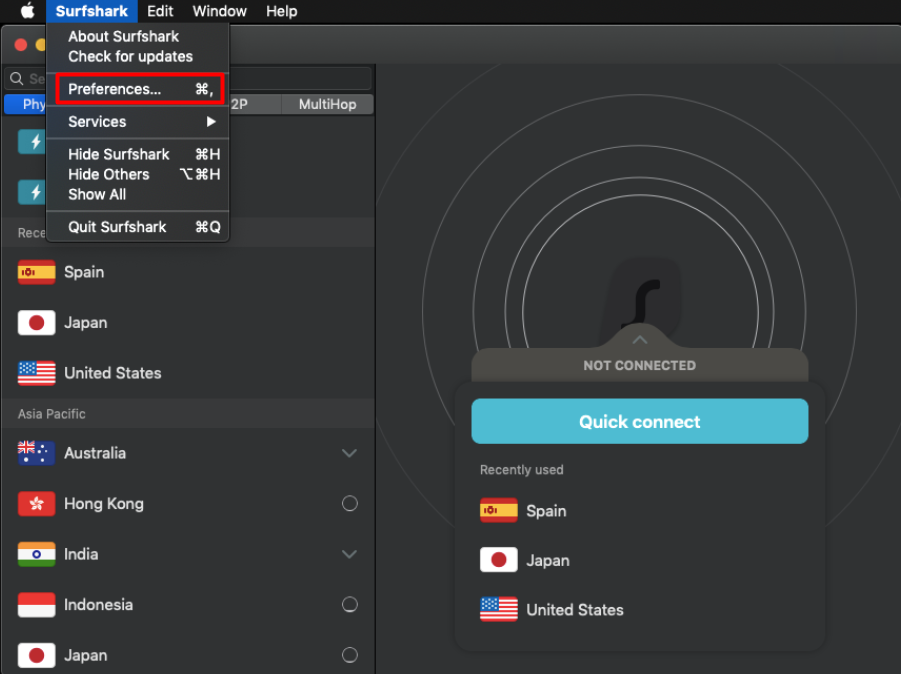 A dialogue box will pop up. You will see a checkmark next to Kill Switch indicating that it's on.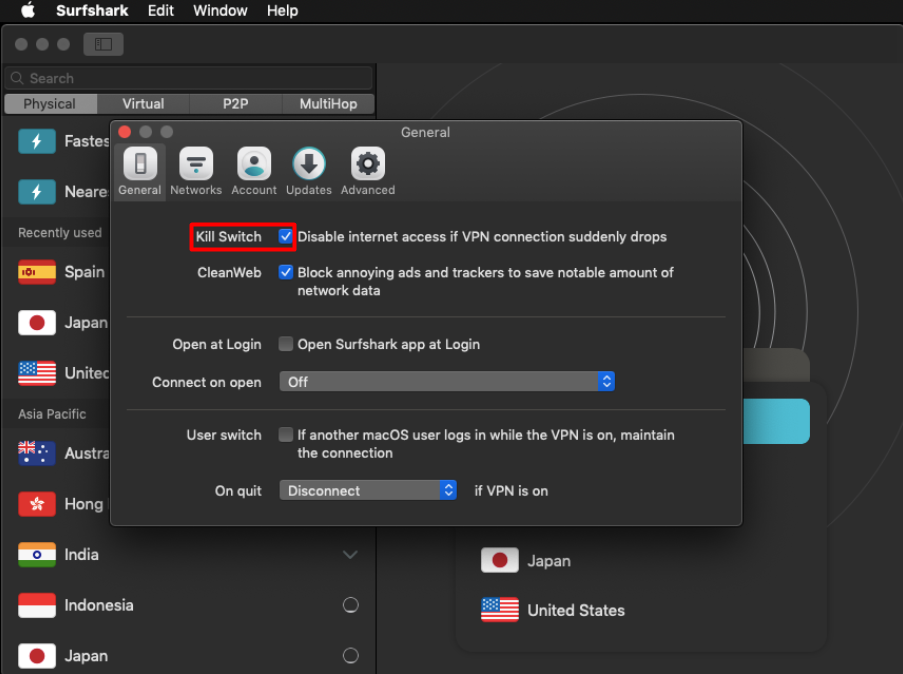 Surfshark's Kill Switch for iOS
In Surfshark for iOS, Kill Switch is turned on by default. The smart feature will cut the iOS off from the internet in case the VPN disconnects because of connection issues.
To check Kill Switch status, open the Surfshark iOS app. After that, select Settings.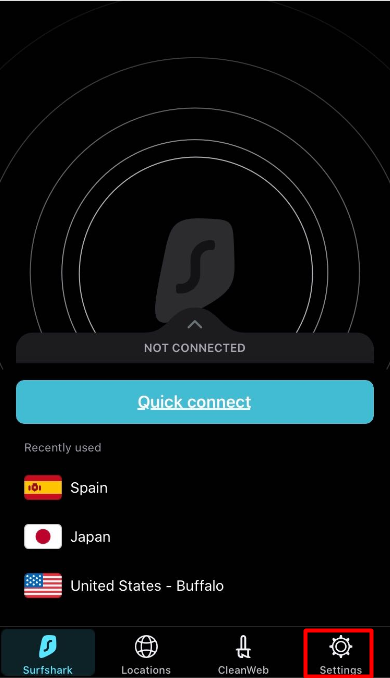 The green button next to Kill Switch means it's on. If at any point your VPN disconnects, the internet will be disabled at the same time as well.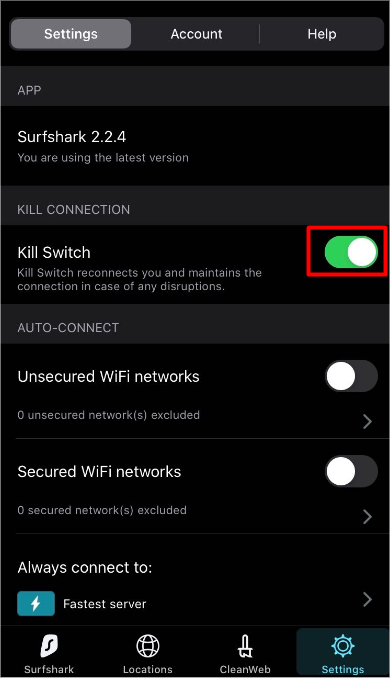 Depending on your needs, tap on the button next to the feature to turn it off.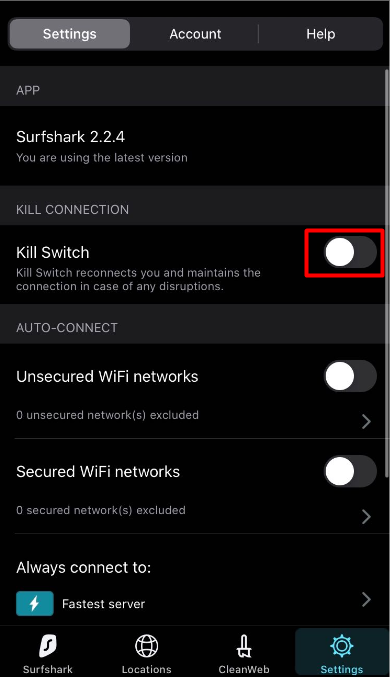 Customer Success Sharks work 24/7, so don't hesitate to contact us if you have more questions.