Surfshark apps are the recommended way to set up your VPN connection, since they offer additional features such as Kill Switch and a friendly app interface. However, if your macOS version is a bit older than the required or manual connection is just the way you prefer it, we've got you covered!

First, install our IKEv2 certificate.
Click here to go to the Manual config page.

Once there, scroll to the very bottom and press on IKEv2 certificate to download.
Check out the screenshot below:



Find the certificate download file on your taskbar and open it. I added some screenshots to help you do that: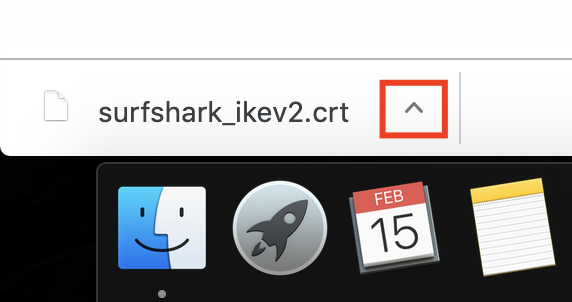 Once the Certificate is opened, select to Add to the Keychain: login.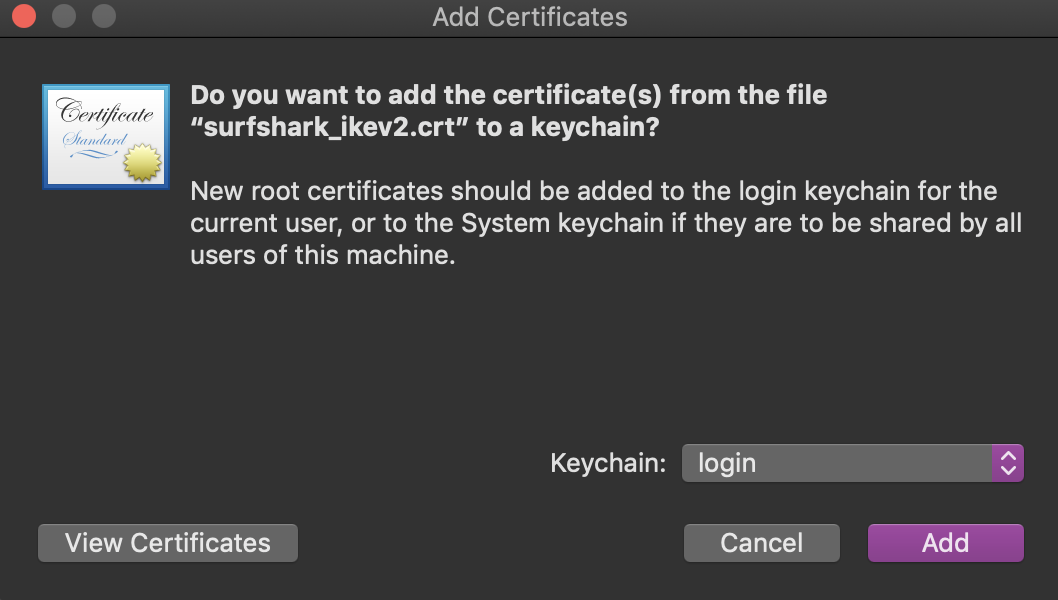 Then find the Surfshark Root CA certificate in the Keychain login, right-click on it and select Get Info.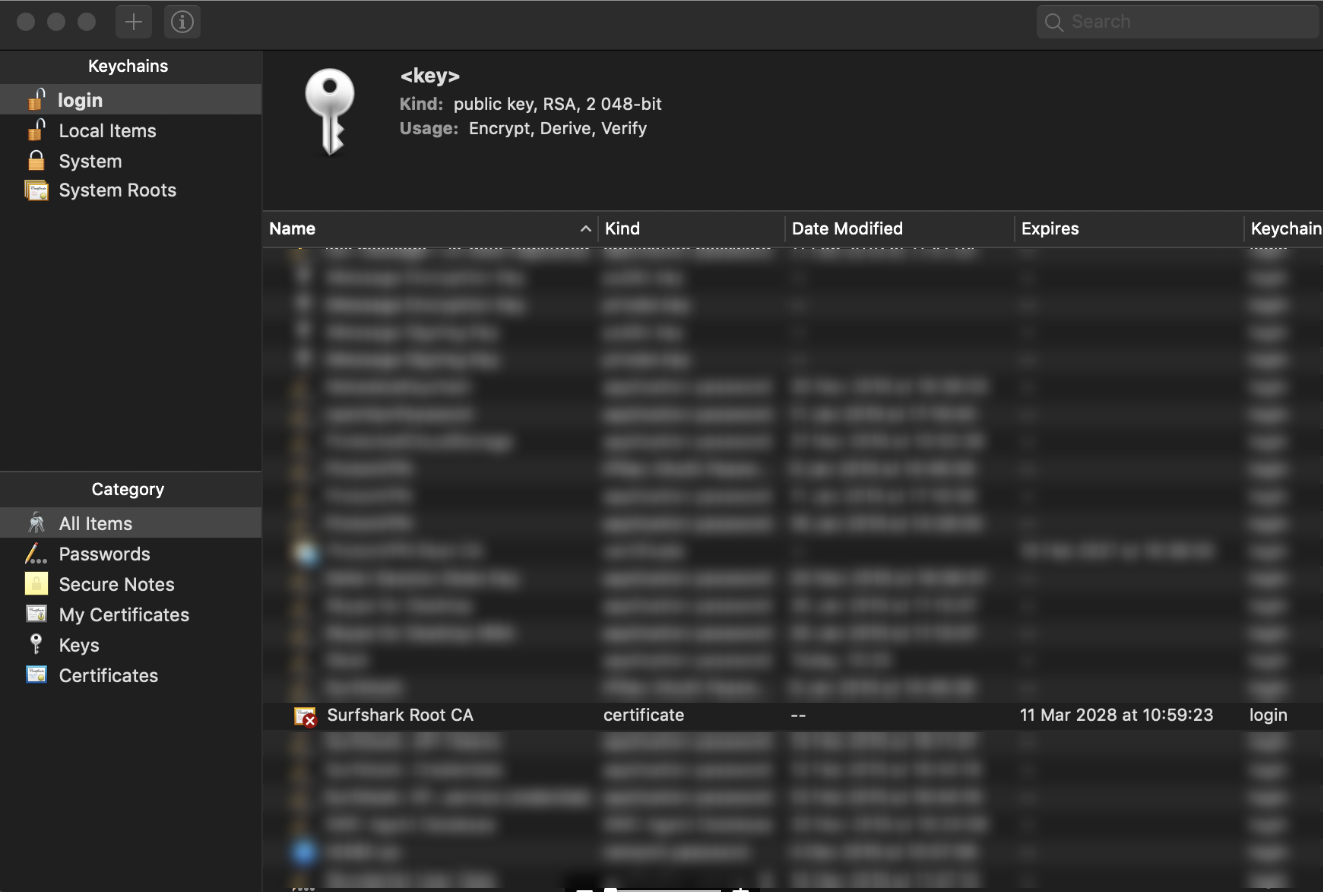 Press the triangle next to the Trust directory and select Always Trust next to When using this certificate. If you are required to enter your Mac password, please do so. Then close the Keychain.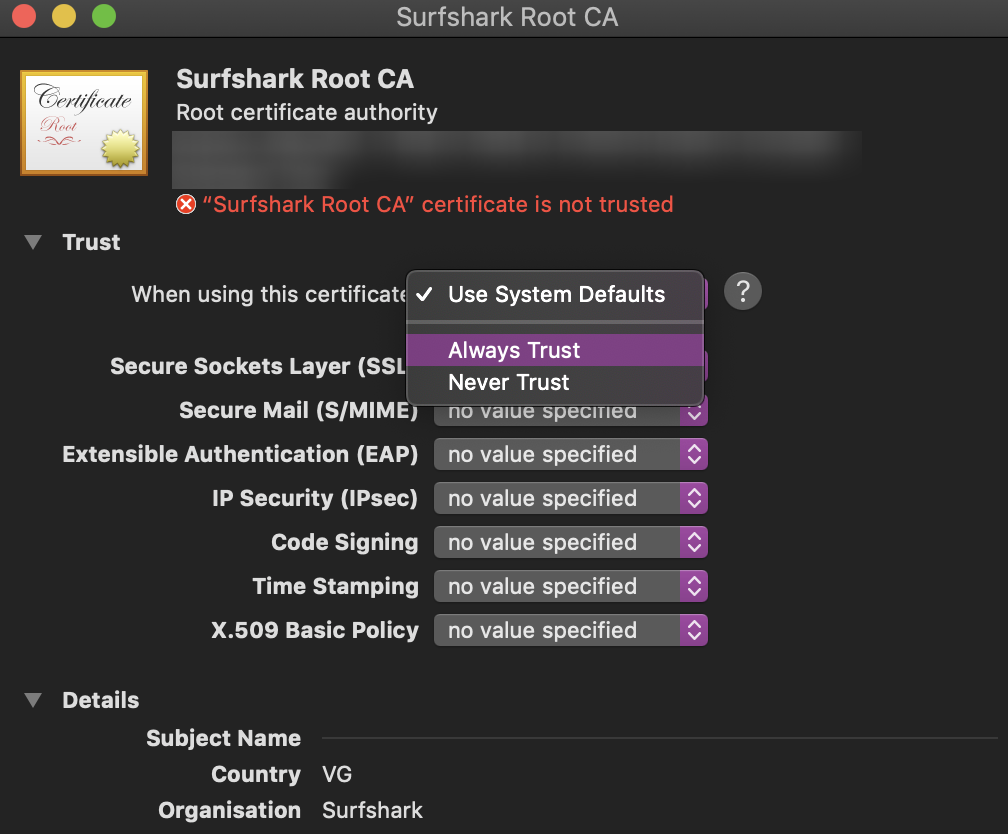 Now you need to access the System Preferences and select Network.
To access the System Preferences simply type "System" in the Finder and press Enter.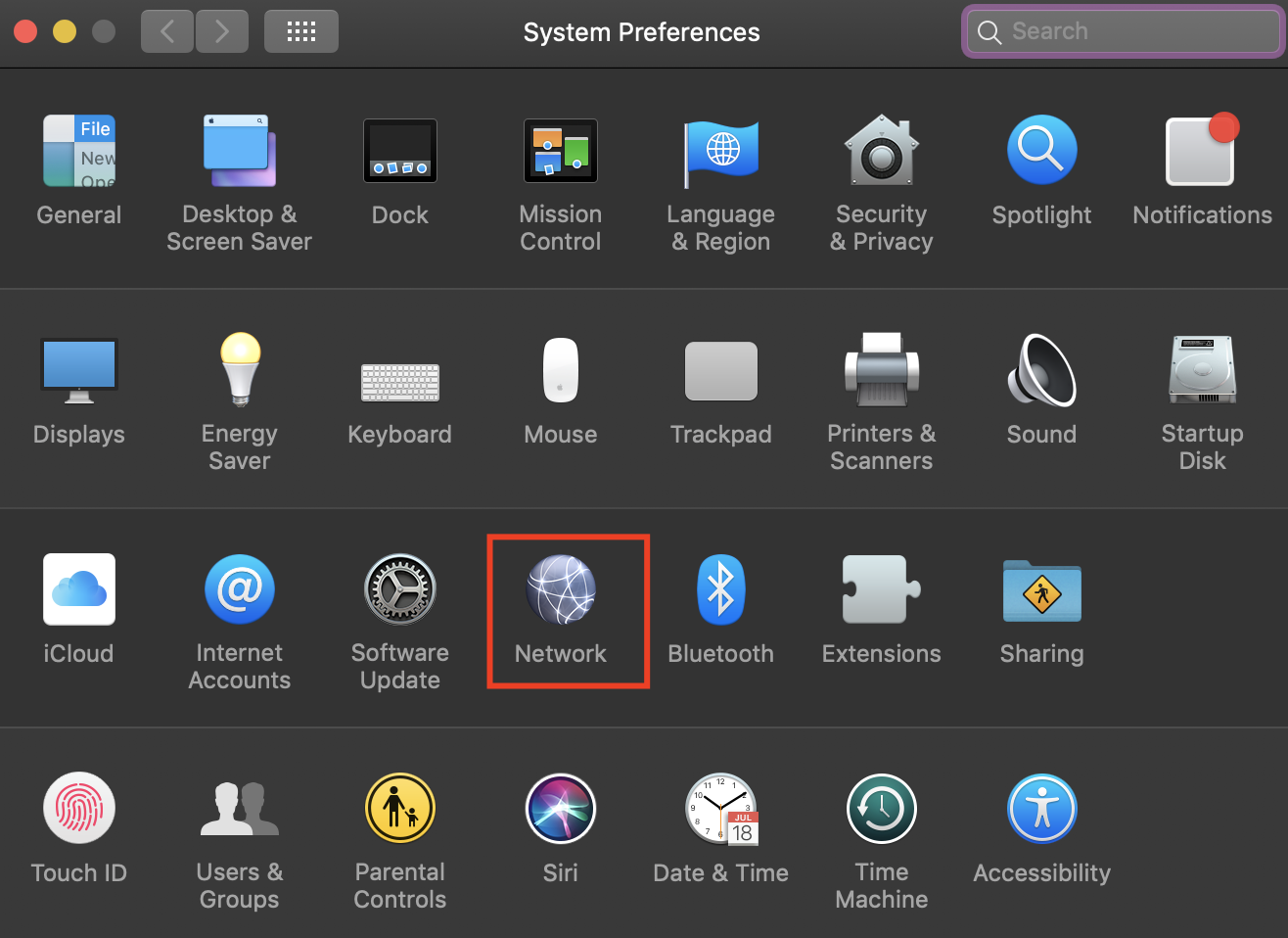 In the Network window click the + icon and enter the following settings:
Interface: VPN
VPN Type: IKEv2
Service Name: You can select any name you prefer. For this tutorial, I used Surfshark.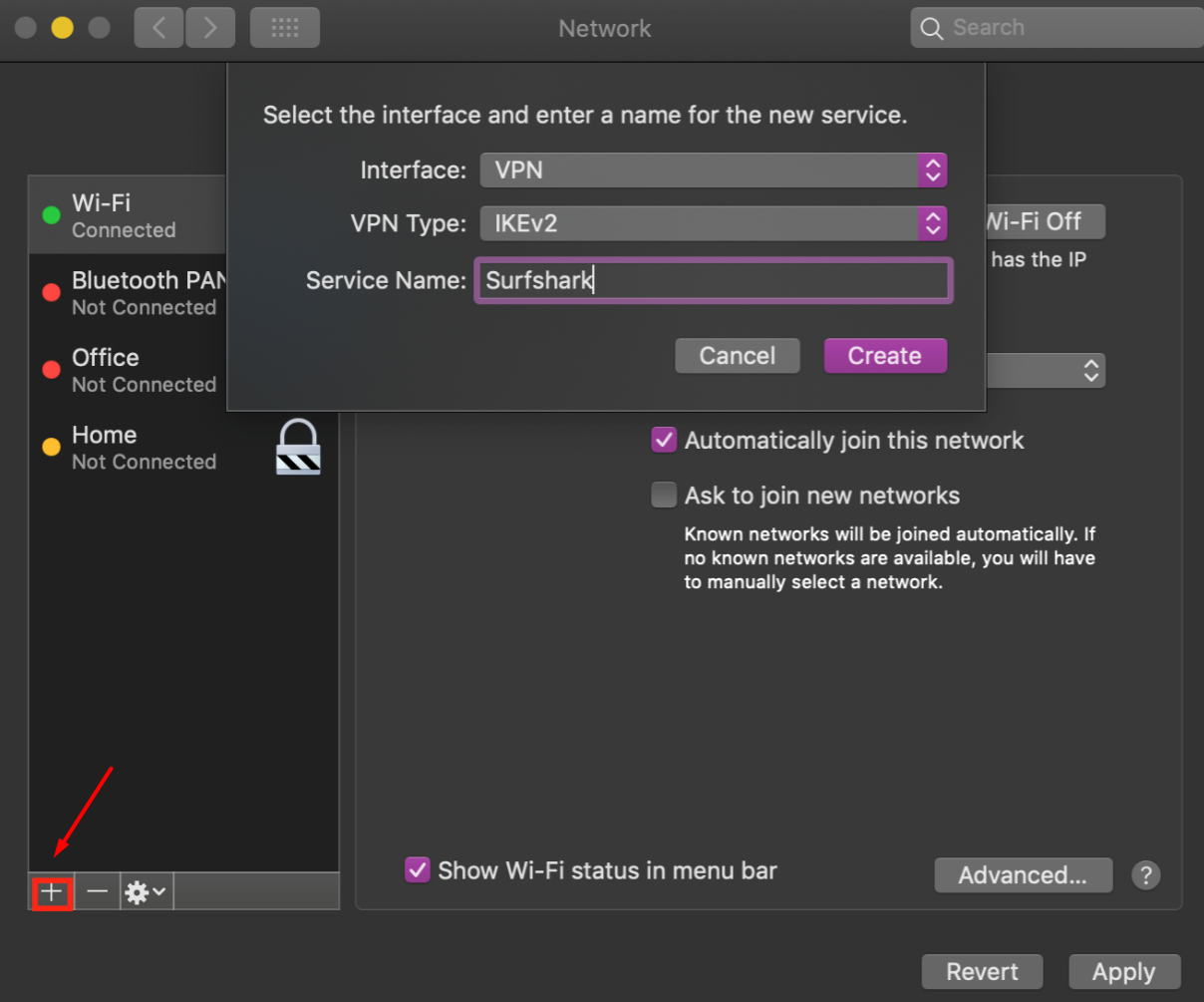 Server Address and Remote ID fields, enter a hostname of one of our servers. Click here to find them in step 3.
For this tutorial, I used us-dal.prod.surfshark.com but you can use any other that interests you.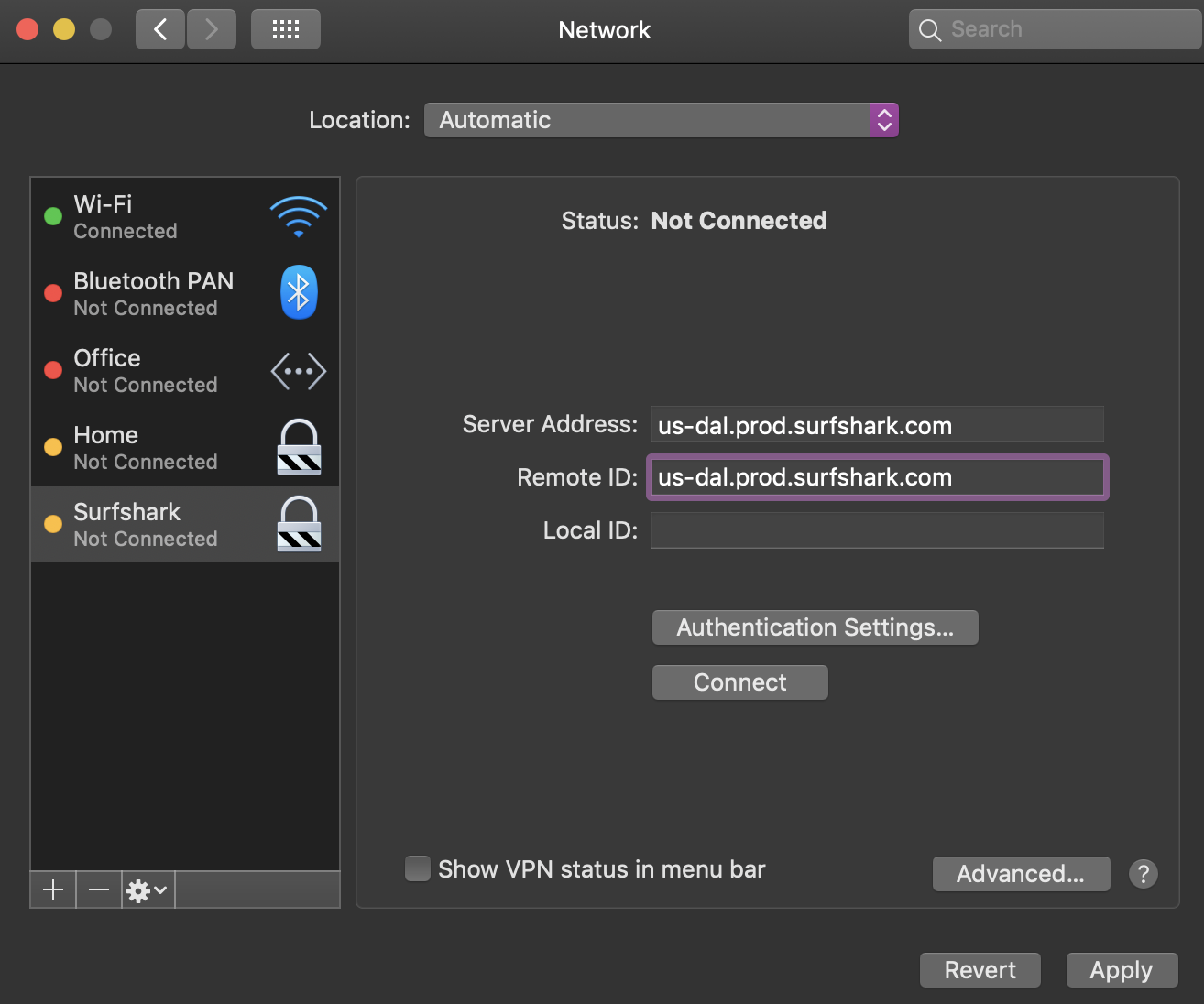 After that, click on Authentication Settings... button, select Username as the authentication method then enter your Surfshark service credentials. Click OK and then Apply the settings.

Important: your Surfshark service credentials are not the same as the account credentials (your email and password used to log in to our apps and websites).

Click here to find your service credentials at the bottom of the page.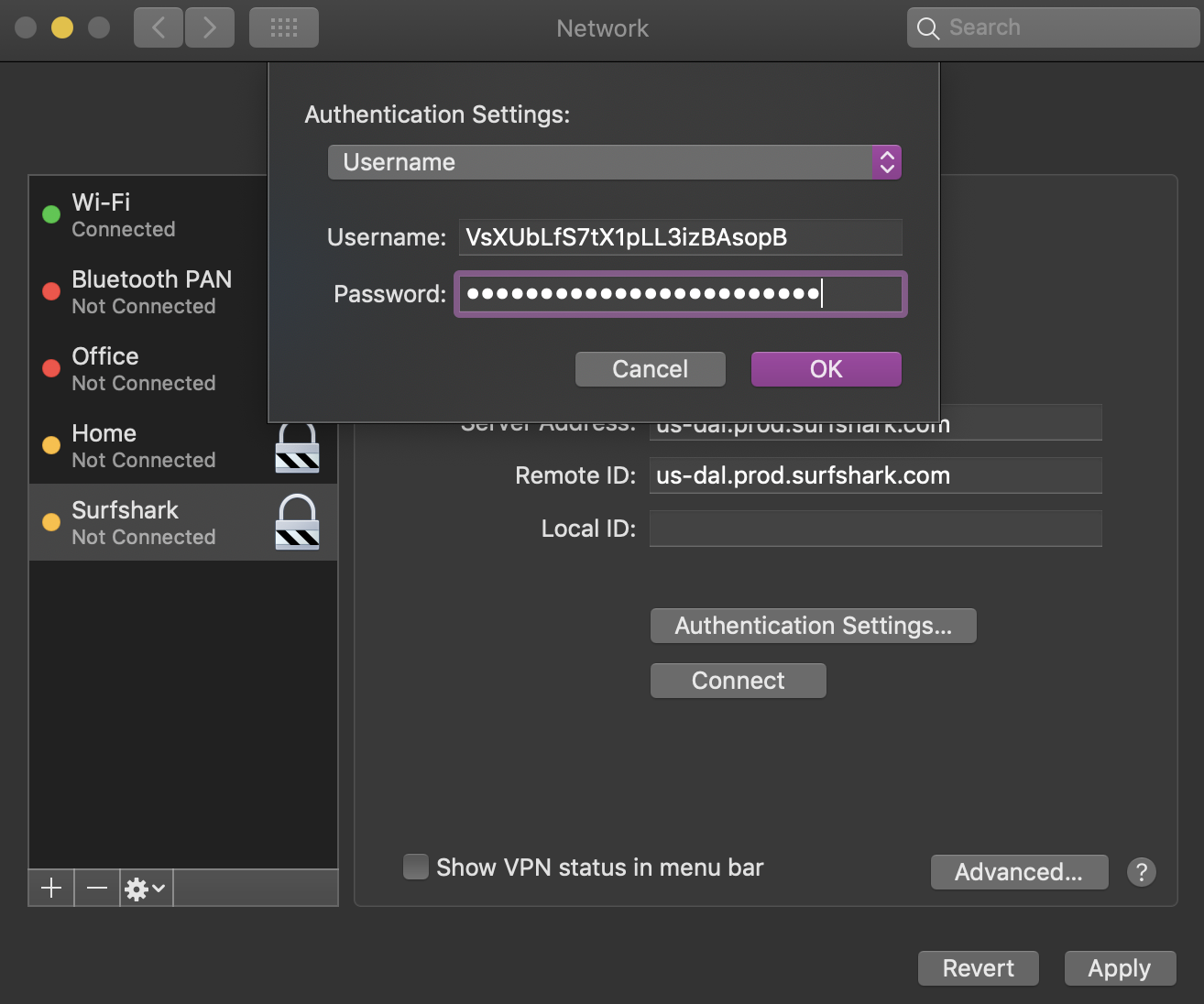 After that click on Show VPN status in menu bar.

Now you can click Connect to establish connection to one of Surfshark's servers. You can see in the screenshot below that the connection was established.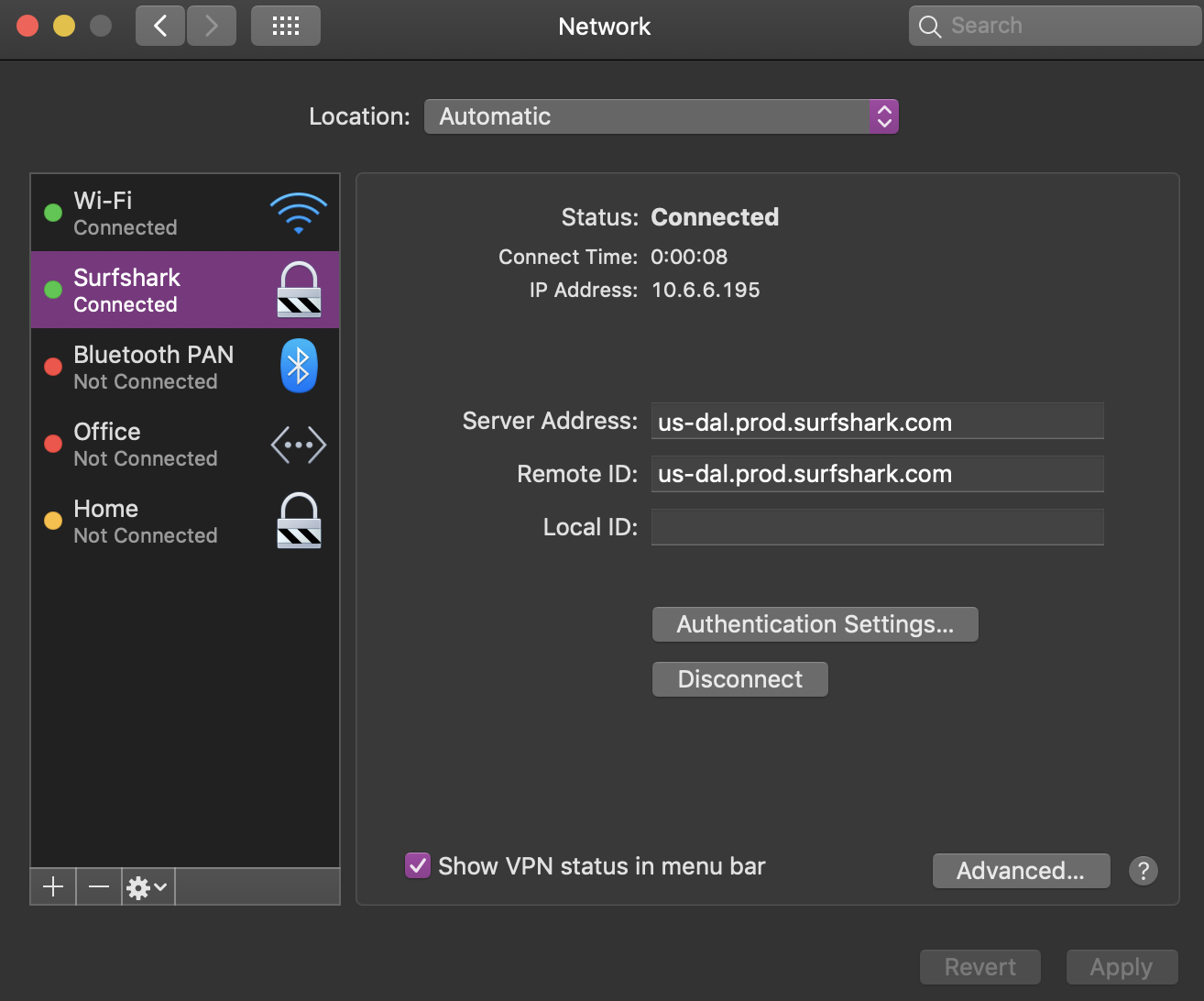 Since you clicked on Show VPN status in menu bar, you can now easily control your connectivity with few clicks straight from the menu bar.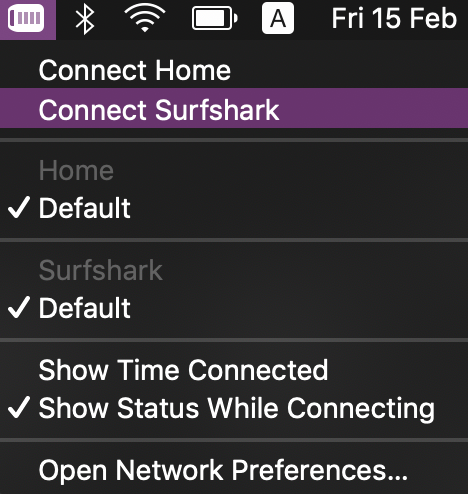 To make sure that your connection is successful, check out this article.


If something's not going according to the tutorial or you have further questions, feel free to contact our Customer Success Sharks anytime - they will help you out!