You can follow this guide to set up an IKEv2 manual connection on your Android device.

At first, you will need to get Surfshark service credentials. Those are the credentials, different from the ones that you use to log in to our website or the app. To find them, go to the login page of our website here and log in.

Once you log in, go to VPN -> Manual setup and select the Credentials tab. You will find your service credentials there.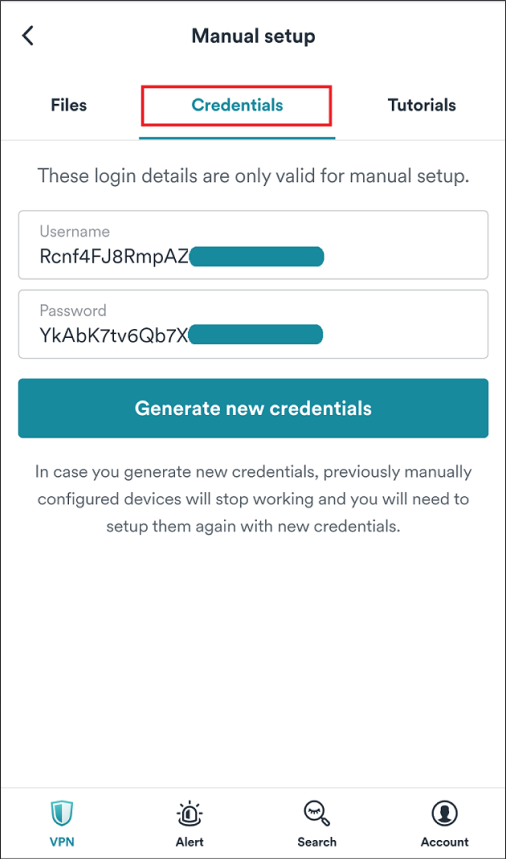 1. You will need to download the Surfshark IKEv2 certificate. You will find it if you scroll down to the very bottom of the same page under the Files tab.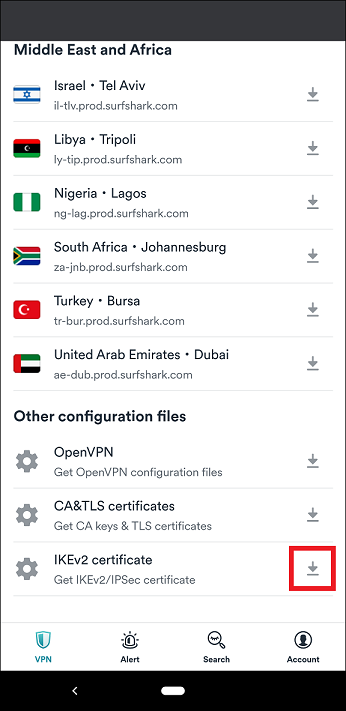 2. Download strongSwan VPN Client from Google Play store on your device. You can get it here.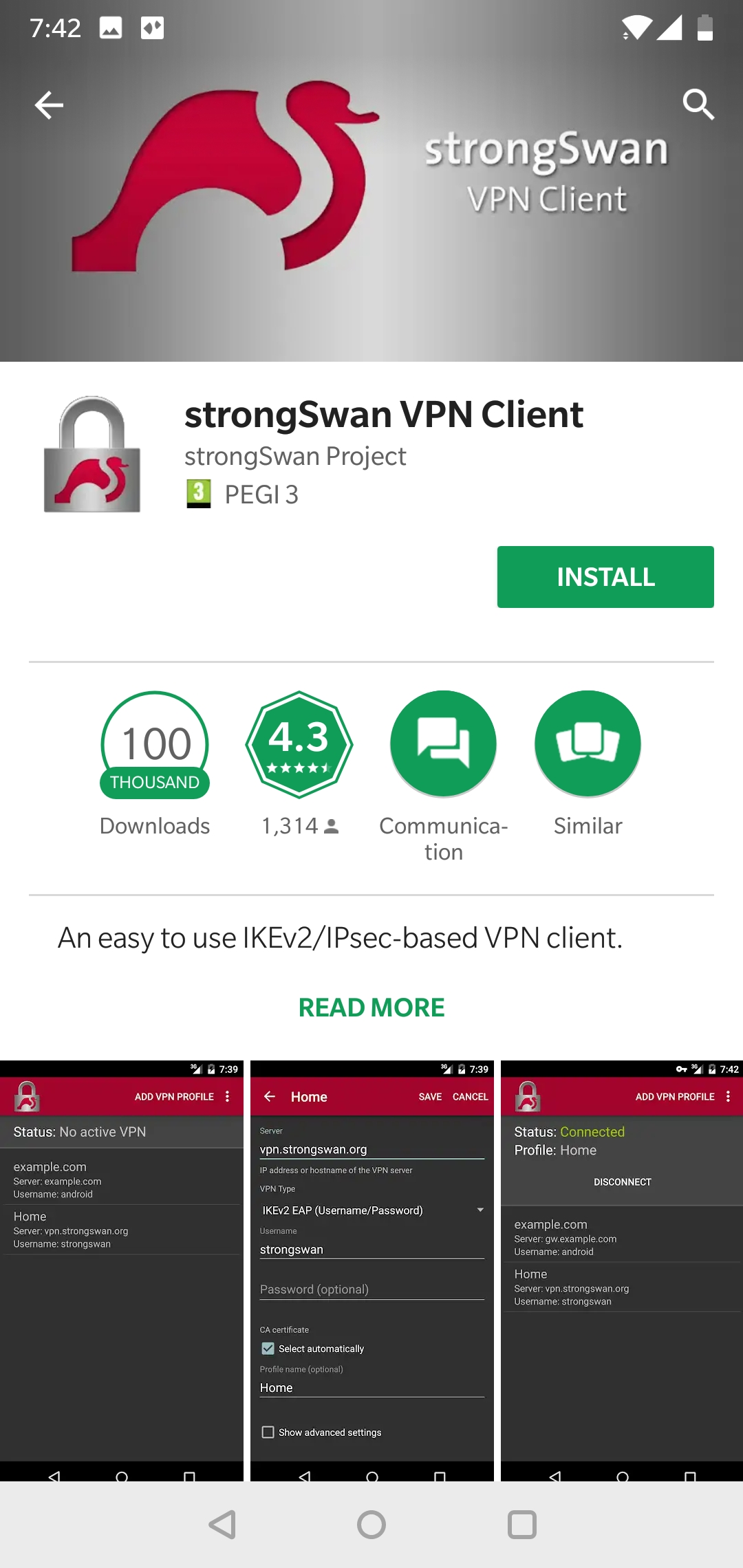 3. After that, open strongSwan VPN Client and, after clicking on the menu which is at the top-right corner, click on CA certificates. Afterward, click on the menu once again, and import Surfshark IKEv2 connection certificate which you have downloaded.


.
4. Get back to strongSwan VPN Client home screen and click on Add VPN profile at the top of strongSwan VPN Client application.
5. In the Server field enter the hostname of one of our servers. You can find the hostnames and the recommended server for you on this page, under the flags representing the countries our servers are located at (in the tutorial de-fra.prod.surfshark.com has been used as an example).
In the username and password fields enter the service credentials that you have collected at the beginning of this guide.
The Profile name is optional and you can name it as you prefer.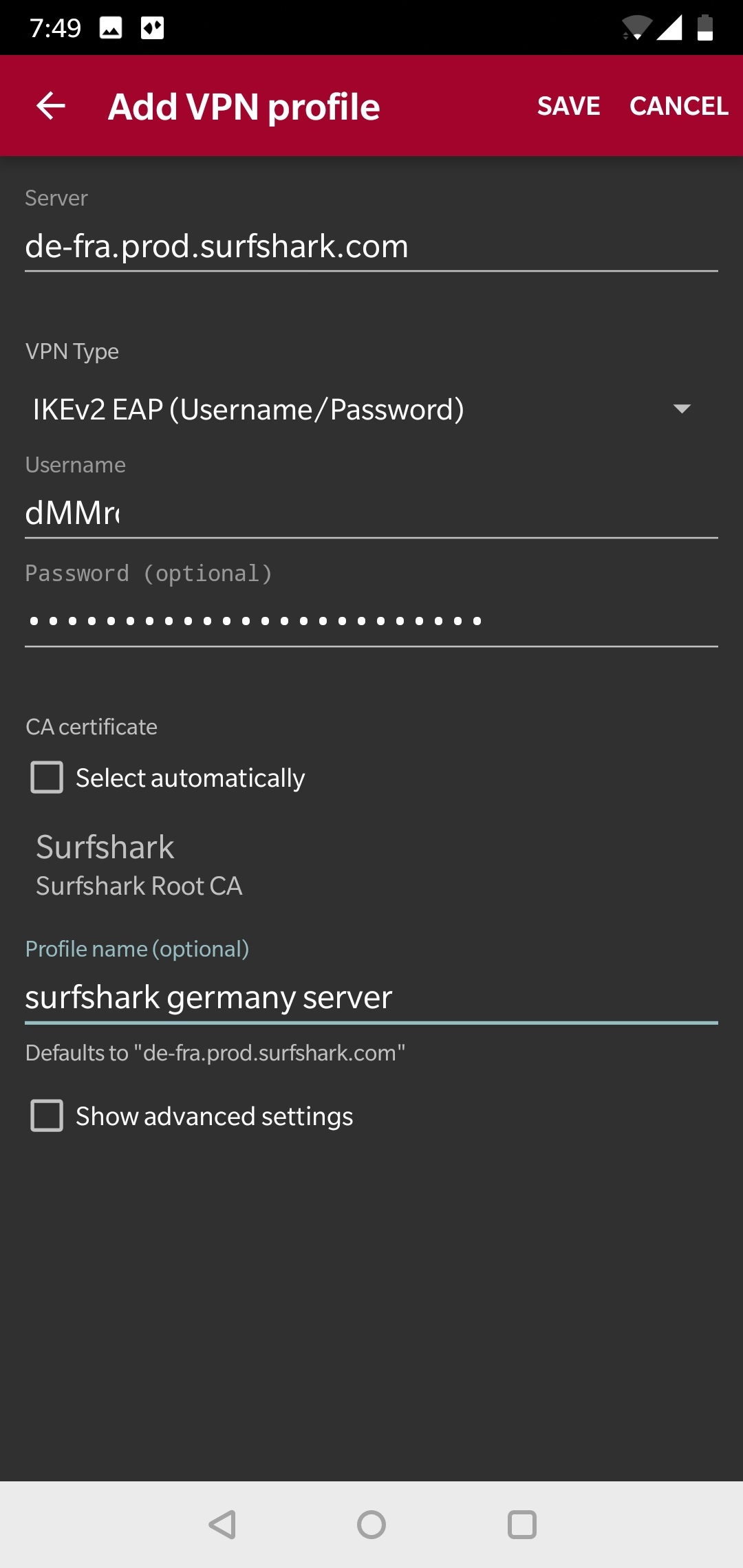 6. After the profile is saved, just click on it to connect. After you do, the status of the connection will change to Connected, letting you know that you have successfully connected: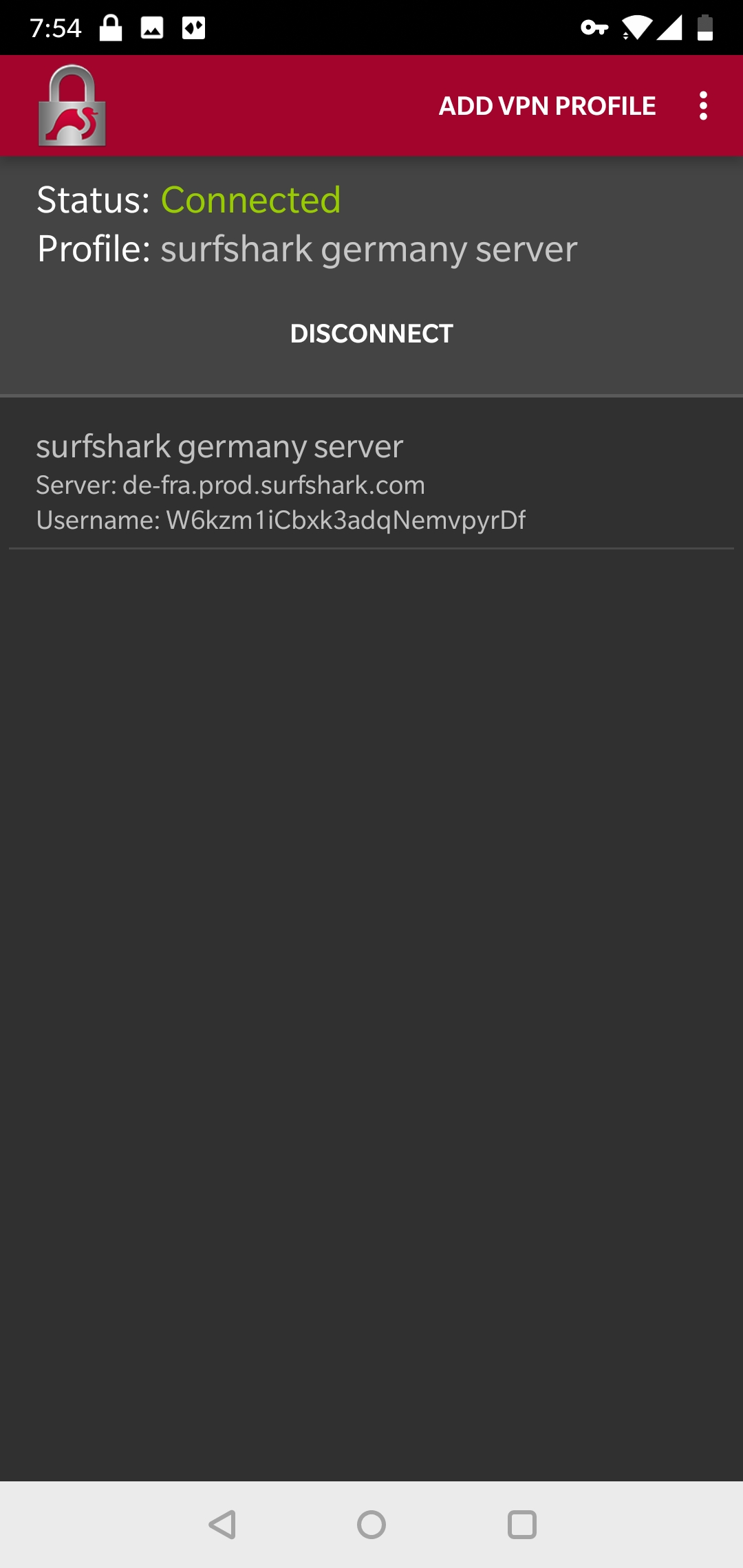 7. That's it! You have successfully protected your Android device with IKEv2 connection protocol. To make sure your connection is successful, please refer to this article.
If you encounter any difficulties with the setup, don't hesitate to contact our Customer Success Sharks!