A VPN running on the router is a quite popular VPN connection method. This tutorial will help you to decide if that's the best option for you and give general guidance on where to start with the router.
Table of contents: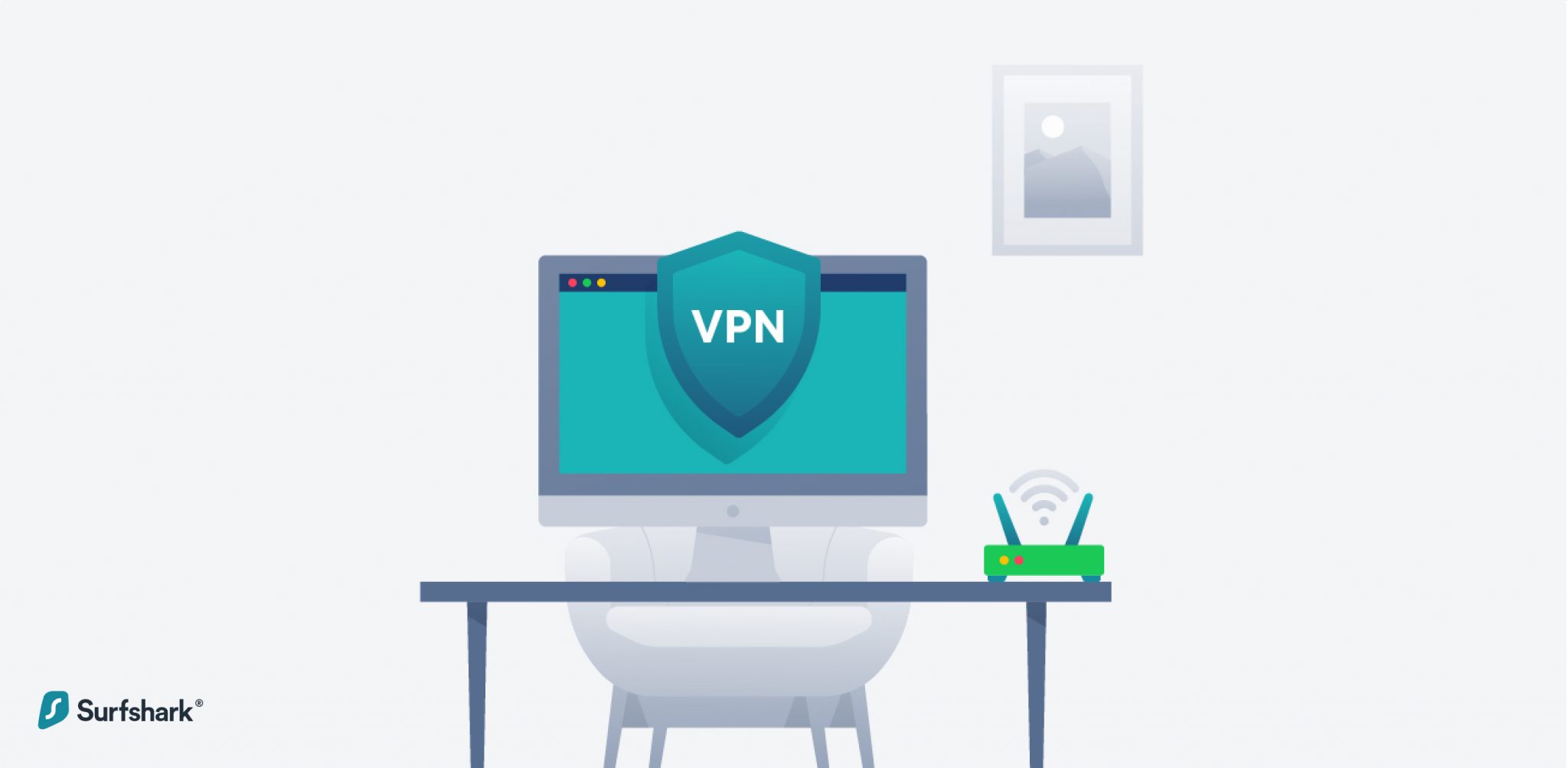 Why you need a VPN on your router


            Firstly, it is recommended to decide if you really need a VPN on your router. It might be a pretty handy solution in situations where the usual VPN connection method is not available. The most common case is Smart TVs, and gaming consoles that do not have a native VPN support, and the Surfshark app can not be installed. In such a case, you can set up a VPN on the router, and all connected devices will automatically get VPN access.
Unfortunately, there are few downsides of VPN running on your router. By setting the VPN on your router, you will lose access to the majority of Surfshark features available on the app. The management of VPN connection will also be not too convenient, and the connection speed might decrease more compared to using Surfshark apps only. What is more, you must have a router that is compatible with VPN - has a firmware with pre-installed OpenVPN or L2TP client. 


We recommend using the Surfshark VPN app for your device to get the most out of Surfshark.


Check if your router is VPN-compatible 


           If you have decided to set up a VPN on your router, you will need to find out if it is compatible with a VPN. There are several ways to do that:

Read the user manual of your router and look for OpenVPN or L2TP instructions.




If you do not have the user manual at home, you can usually find it online.




Find the model of your router and look for more information online. Usually, more people have the same router as you and have already tried to set up a VPN on it. 


Log into your router and sniff around. Look for OpenVPN or L2TP client. The most common way to do that is to find the IP address of your router and enter it to the URL bar on your browser. Here is a detailed guide on how to find the IP address of your router.


Feel free to take a look at the Routers section on our Help Center. Maybe we already have a detailed tutorial for your router.
 Look for a new router or new firmware


             If your router turns out to be incompatible with VPN, you may consider purchasing a new one or installing a new firmware to your current router.
You can install a widely used DD-WRT open-source firmware on your router. Here is a list of DD-WRT-compatible routers. If your router is on this list, you can install the DD-WRT firmware that has a VPN function already. 

There are other firmware options available, for example, Tomato firmware for routers. Here is a list of routers where Tomato can be installed.



It's worth mentioning that reinstalling firmware might permanently damage your router if done incorrectly. Surfshark is not responsible for any damage that might be caused by installing custom firmware. 






Alternatively, you may take a look at routers that come with a VPN functionality by default.



For general guidance, we might recommend routers running AsusWRT firmware, which is really easy to set up with a VPN. Here are several Asus models running this firmware: RT-N66U, RT-AC56U, Asus N-16, RT-AC66U, RT-AC68U, RT-AC87U, RT-AC5300, RT-AC3200, RT-AC3100, RT-AC1750, RT-AC88U, RT-AC66R

Another VPN-friendly option is GL.iNet routers. These mini routers come with OpenWRT firmware pre-installed and have an OpenVPN client already. Here are a few models that can get you started: GL-AR750S-Ext (Slate), GL-MT300N-V2 (Mango), GL-AR300M (Shadow).
Configure the router with Surfshark VPN
Once you have a VPN-compatible router, you can look for a detailed setup tutorial in the Routers section on our Help Center. There we have tutorials for the most common routers, such as DD-WRT, AsusWRT, GL.iNet, OpenWRT, and others. 
If you can not find the tutorial there or have any further questions, our customer success team is here to help you 24/7 over live chat or email.


You may also be interested in: