If you connect to one of our locations, you will stay connected to the same IP address until you disconnect from that location.

However, we have many servers (IPs) in each country, so the next time you connect to the same location, you may get a different IP address. That is done by a "Round Robin" principle when a new user is connected to one of all available servers in random order.

If you want to connect to the same server each time, you can try Static locations (this feature is available on most versions of Surfshark). Static server or Static IP means that you will always connect to the same location.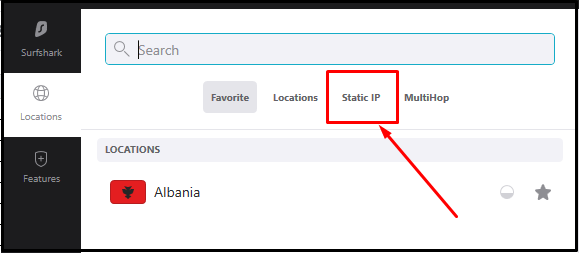 You may also find an "Optimal location" or "Quick connect" options. If you click this button, you are given an IP address of the server that is the closest and has the lowest load to ensure the best performance and speed. So if you disconnect and reconnect again using this option, most likely you will get a new IP address.
If you have any further questions, feel free to contact our Customer Success Sharks anytime and they will help you out!