Have you encountered issues while purchasing Surfshark subscription with a credit/debit card? Let's solve this thing!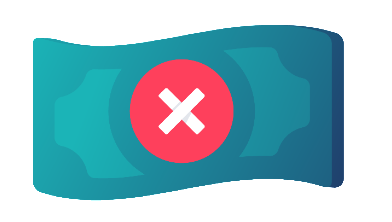 Note: to prevent multiple charges or a temporary hold of your funds, do not try completing the purchase over and over again.

First, reach out to your bank to check whether they have any information regarding your failed payment and the condition of your account. Make sure that your bank allows international payments.
There may be a few reasons why you're unable to make the payment:
Your credit/debit card lacks the funds to make this payment.

Information that you provided when attempting the purchase didn't match the information on that credit/debit card.

Your card is expired.

Your payment may also fail because of fraud detection. A payment could be detected as fraud if you attempted making the payment while connected to a VPN or Proxy. Just another reason to use Surfshark

Whitelister™!

Your bank could also decline a transaction. Contact your bank to clear the payment and permit future payments to Surfshark.
If you wish to pay with a prepaid gift card, register it online first. Please contact the issuer of the prepaid card if you have trouble registering it.
If by accident multiple payments went through or you're still unable to make a payment, contact our Customer Success Sharks and we'll sort it out as fast as we can!