This article will show you which payment options does Surfshark provide for subscription purchase.
Currently, we accept Credit and Debit cards, PayPal, Google Pay, Cryptocurrency, and other popular payment methods. Other payment methods may vary according to your region. Most of the payment methods are in this screenshot.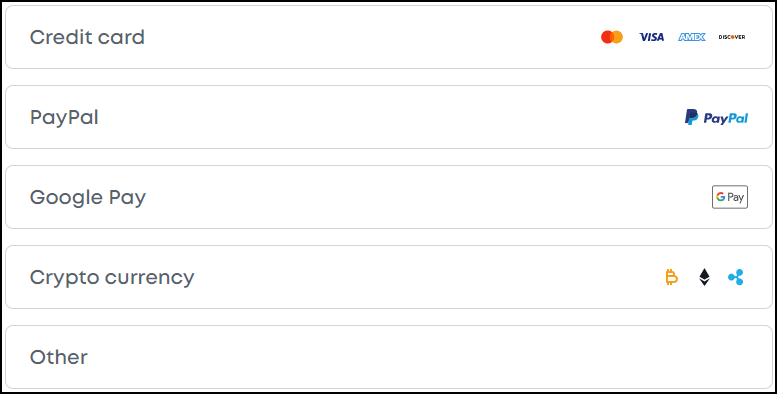 For more information, you can always check the order page and start following the steps needed to make a payment for the subscription. All the available payment methods appear below the subscription packages.
If you have any further questions, our customer success team will help you 24/7 over a live chat or email.
You may also be interested in: