In this guide, we will briefly go through the steps of configuring your QNAP device with Surfshark VPN connection.
This is the tutorial on how to set up your Qnap NAS based on TS-112P version of the disk station using v4.3.3 firmware version

At first, you will need to get Surfhark service credentials. Those are the credentials, different from the ones that you use to log in to our website or the app. To find them, go to the login page of our website, here https://account.surfshark.com/ and log in.

Once you log in, go to Devices -> Manual, scroll down to the bottom of the page. You will find your service credentials there.



Now you need to access your QNAP and select QVPN Service -> VPN Client -> Add -> OpenVPN.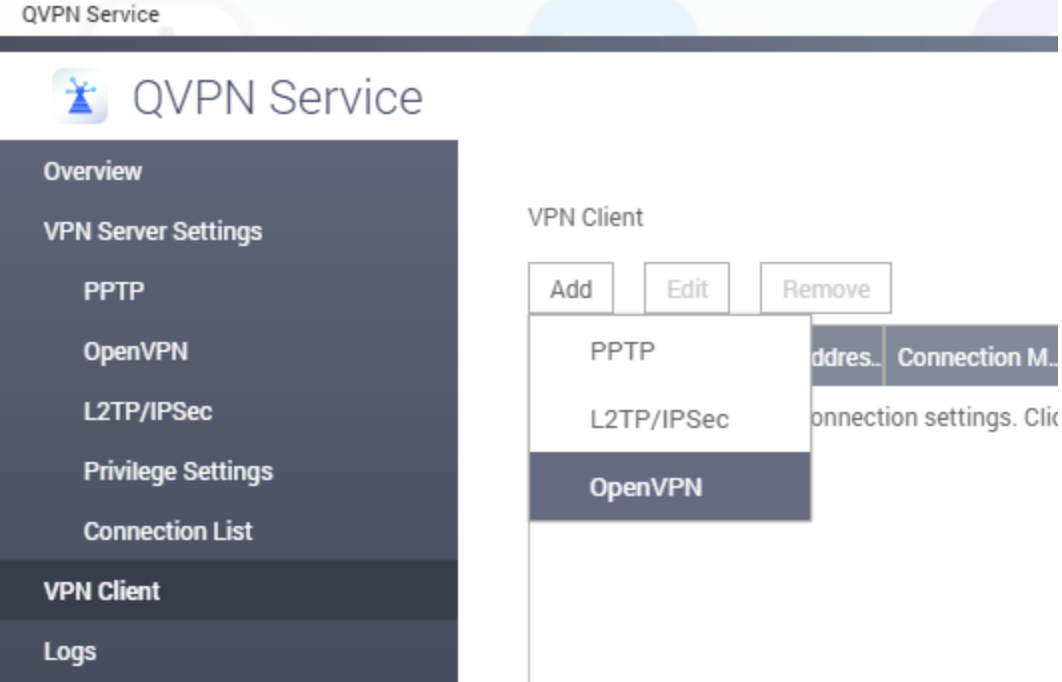 Now you have to import one of the configuration files for the selected server of your choice which you can download here - https://account.surfshark.com/setup/manual
Enter your Surfshark Service username and password that you have collected in the previous step.
When everything is configured, click Apply.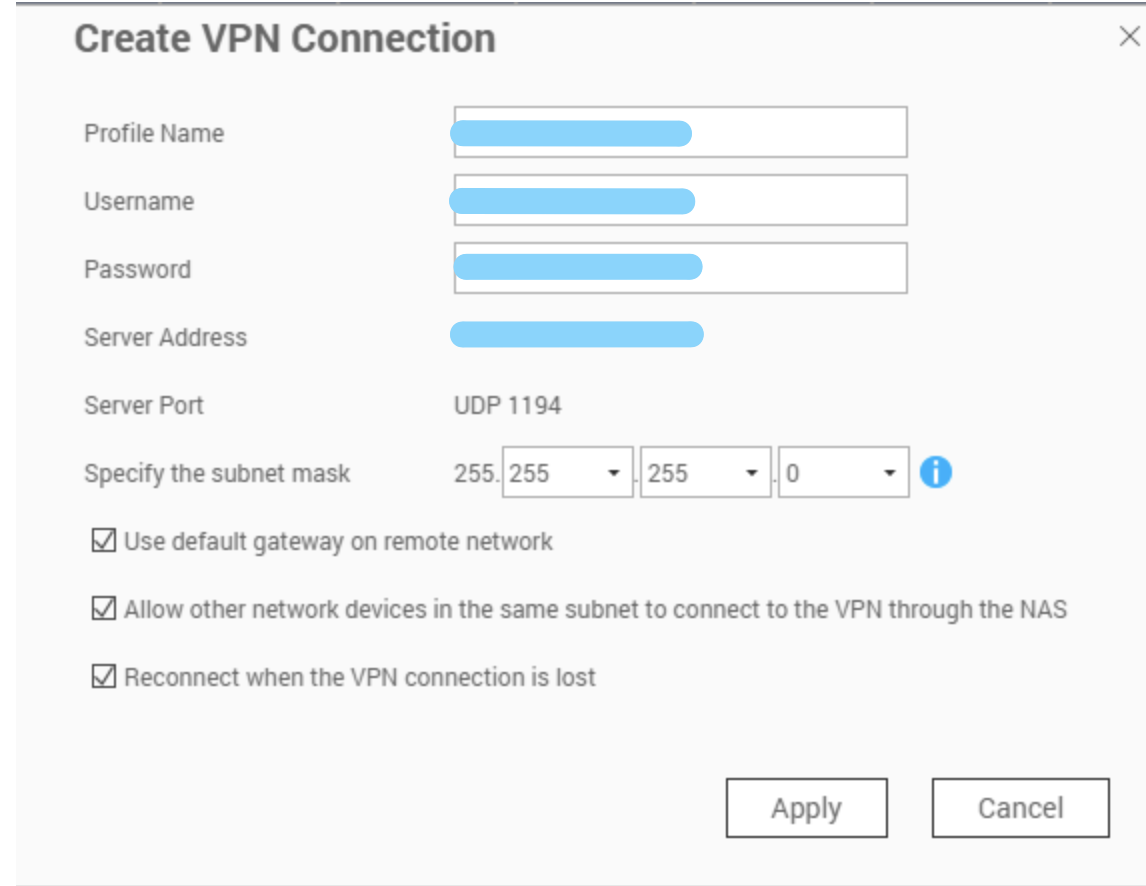 Now just click connect to establish a connection to the imported VPN server!



That is it. Your QNAP is now configured with Surfshark VPN connection!


If you have any more questions or issues, feel free to contact us at any time via support live chat or email - support@surfshark.com