1. First, you will have to install our IKEv2 certificate.
Go to Manual connection guide with by pressing the the link here https://account.surfshark.com/setup/manual, scroll to the very bottom of the page and press on our IKEv2 certificate to download. 
The screenshot bellow shows where to press to download our IKEv2 certificate.


After downloading the certificate, open it and select to add it to the login Keychain.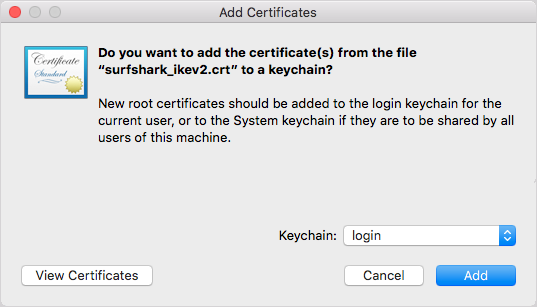 2. Right-click the Surfshark Root CA certificate in the login Keychain and select Get Info.
3. Expand the Trust directory by pressing the triangle next to it and select Always Trust next to When using this certificate. If you are required to enter your Mac password, please do so. After that, you can close the Keychain.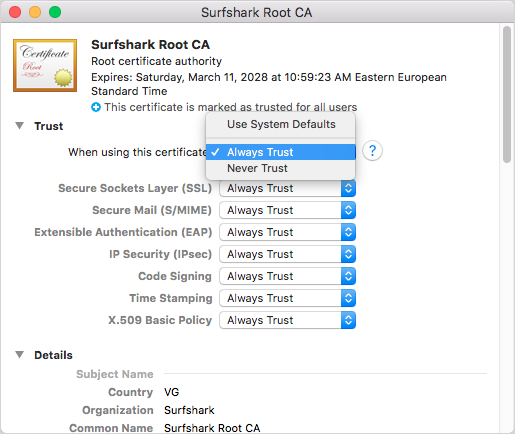 4. Then open the System Preferences and select Network.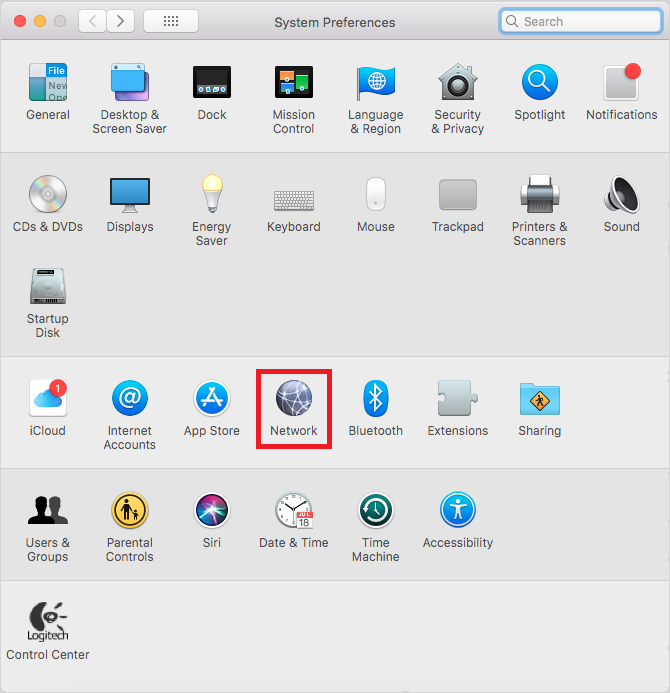 5. In the Network window click the + icon and enter the following settings:
Interface: VPN
VPN Type: IKEv2
Service Name: You can select any name you prefer. For this tutorial, we used Surfshark IKEv2.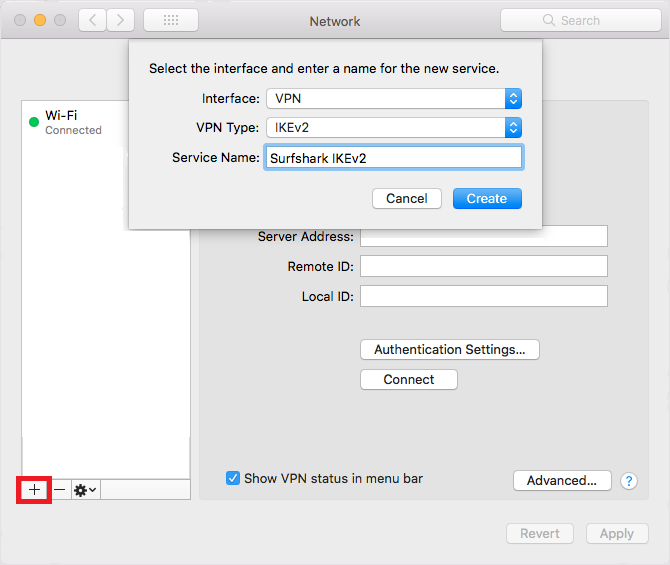 6. In the Server Address and Remote ID fields, please enter a hostname of one of our servers. You can find them in step 3 here https://account.surfshark.com/setup/manual.
For this tutorial, we used nl-ams.prod.surfshark.com but you can use the recommended server for you. After that, click the Authentication Settings... button, select Username as the Authentication method and then enter your Surfshark service credentials that you can find here https://account.surfshark.com/setup/manual. Click OK and then Apply the settings.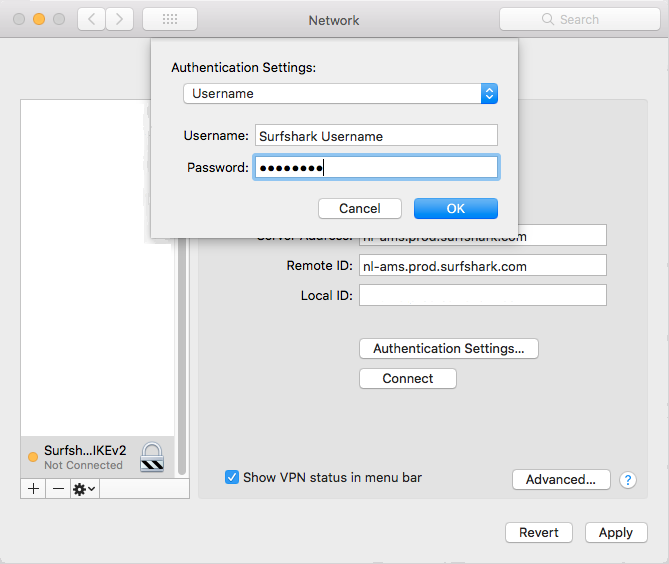 7. After that click Connect and you will be connected to one of Surfshark servers and will be able to access the VPN connection from your menu bar.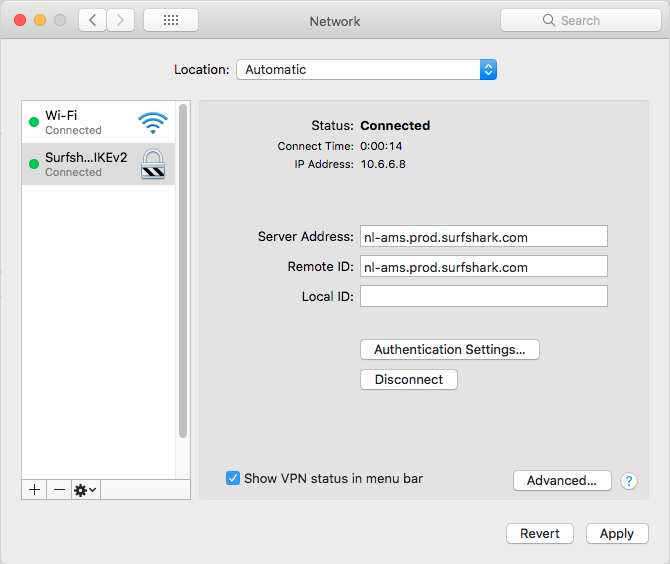 8. To make sure that your connection is successful, please refer to this article https://support.surfshark.com/hc/en-us/articles/360003089093-How-can-I-make-sure-if-my-connection-was-successful-.